Two Travellers is a short mystery visual novel. The story set at a strange town which is always night with dreams of the citizens displayed at the wall of the buildings and one girl who lived inside it. The girl wandered around the town almost aimlessly until two travellers came to that town, both brought their own purposes. As the story went, each of the characters' motive became clear including the girl herself.
Check the game at this link:
https://darc-rose.itch.io/two-travellers
Cast
: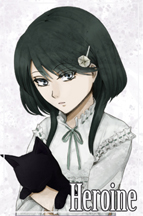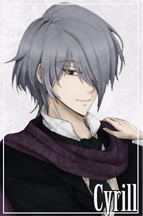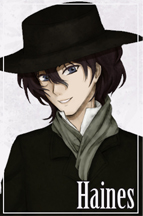 Heroine
: The heroine of this story. She lived all alone at the town with her cat. Her name will be revealed at one of the routes and certain endings.
Cyrill
: A mysterious traveller.
Haines
: Another mysterious traveller.
Recommended Order
:
There are only 2 routes here, but make sure you finish Haines' route first.

Features
:
- 2 Routes + 1 Extra Story (unlocked after finish one of the route)
- 10 Endings (6 Bad endings and 2 Endings for each route)
- 9 CG art
Screenshots
:
Credit
:
Art : drye
Story : QC
BGM :
https://freepd.com/
http://www.cinematicwaves.com
(hidden_place & silent_motion)
SFX :
https://www.freesfx.co.uk