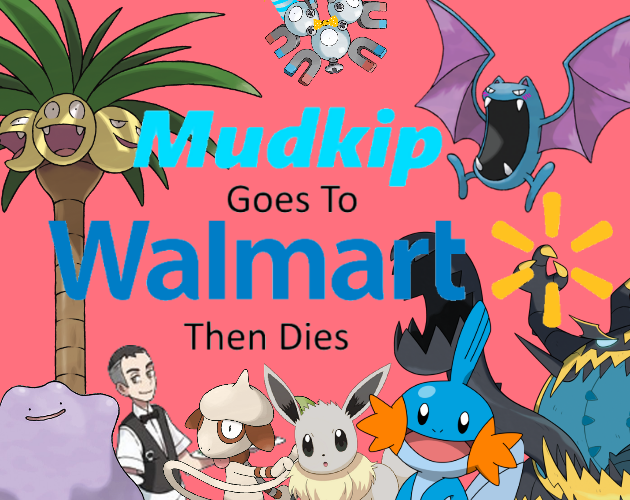 Hello, I released my (meme) VN, Mudkip Goes to Walmart then Dies, about 2 weeks ago. It's free, and I did it mostly to do some more in depth testing with the Ren'py engine. It's not incredibly long, nearly 8k words. The first route is kinetic, and the different branches unlock after you get the first ending. The game also reacts differently depending on what order you do things, and has some randomized encounters and dialogue. There is a gay couple, a lesbian couple, a nonbinary character, and a few more LGBT characters.
I'm looking for general feedback on the game overall, as I want to know what is (too) weird and what needs to be improved. After this, I want to make a VN with original art/music, so I want to make sure I'm ready.
Thanks in advance, here are the links. If you have trouble unlocking the true ending, feel free to PM me. Screenshots are on the Itch.io page.
Itch.io:
https://coolermudkip.itch.io/mudkip-goe ... -then-dies
VNDB:
https://vndb.org/v24910