The Spanish Privateer
is 17th century pirate otome game, setting you in the shoes of 18-year-old runaway Isabel Carlota de Castilla as she forces her way onto a privateering ship, duels in fights to the death, and outsmarts her foe. All the while, she struggles with being the only woman aboard La Aguja. She can seek the captain, quartermaster, or bard of the ship to form alliances, or even closer connections... but beware, for even they hide dark secrets.
Steam
|
Itch.io
Characters
Protagonist
Carlota
Isabel Carlota de Castilla ran from her life of luxury and high-society to escape a forced marriage. Will life on the sea be the freedom and refuge she desires, or will she learn the truth the hard way?
Love Interests
Lark
Half Scottish, half Spanish, and entirely charming. Lark is a hired bard whose job is to entertain the men—and he takes liberty to entertain the women, as well. His specialty is playing the lute.
Rico
Hailing from Puerto Rico, Captain Rico is no stranger to the sea. His kind and forgiving persona hides his secret past which granted him his scar. His specialty is swordfighting.
Flint
Flint is the ship's quartermaster and protector. Fiercely loyal to the captain, Flint is equally distrustful of women. His specialty is gunnery.
Gameplay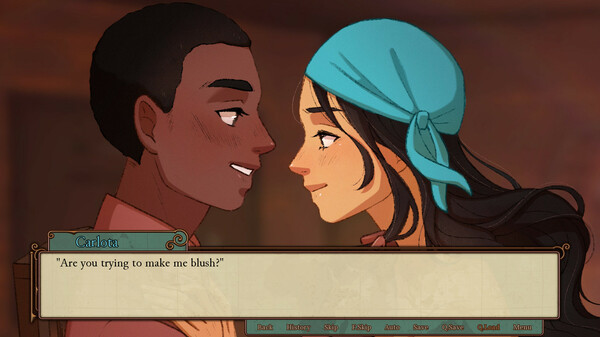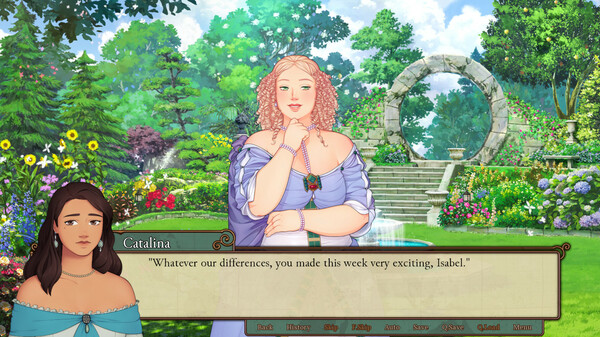 Features
FULL GAME INCLUDES
Achievements, Gallery, Music Room
Love, Friendship, and Personality Meters
Plenty of Piratey Adventures and Monkey Island Jokes!
Play on Steam
Play on Itch.io