Status update: EPISODE ONE HAS BEEN RELEASED! IT INCLUDES EP:0 WITH CGs. GO PLAY THAT ONE! Anton's Vacation Episode One
Heya, folks. Breaking our tradition of always releasing in the very last hour of NaNoRenO, we have a brand new mini-series visual novel for you all almost TWO full days before the end of the month!
WARNING: Contains cursing and minor sexual overtures (aka one or two very minor dirty jokes).
Episode Zero (
Without A Pilot
): Anton Rogers, Supreme Commander of the Katajion Directorship and hero of the universe, has had enough. After saving humanity from a destructive war that ravaged the universe for decades, there's nothing he wants more than to just take a few days away from the death and destruction. With his two beautiful bodyguards and assistant in tow, the young commander prepares for the blissful paradise. Yet, the most dangerous mission of all awaits him. What do you do when nobody needs a hero anymore?
Statistics:
The game contains 710 screens of dialogue.
These screens contain a total of 8,021 words,
for an average of 11.3 words per screen.
The game contains *** menus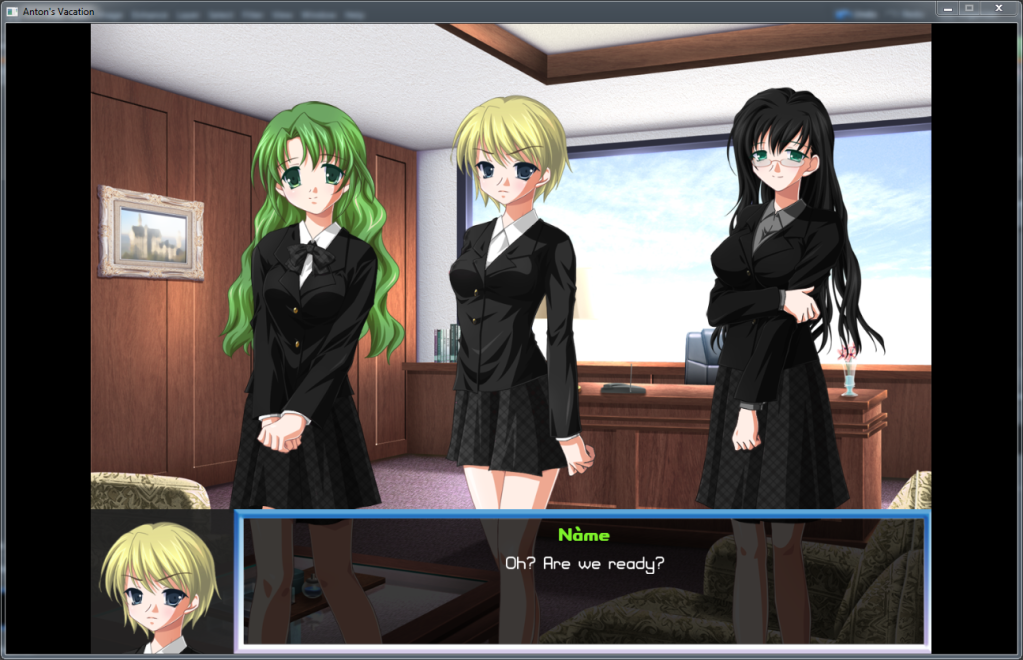 The reasons that this is a beta, episode release, and when the next ones are coming out should be in the ranting readme.
EDIT: The computer gods seem to have devoured my readme. I will rewrite it and upload it somewhere.
EDIT2:
http://komi-tsuku.deviantart.com/art/Ra ... -202846816
Windows:
http://www.mediafire.com/?cqqjc4s7kr70z04
Mac:
http://www.mediafire.com/?bi2y1uqr48ebif8
Linux:
http://www.mediafire.com/?vv9fble37f3qb7s
Remember, IDHAS studios loves you. Why don't you return the love by leaving a comment about how you loved/hated/set fire to the game? (For the record, you can't kill it with fire.) And now with that done, I can finally get back to reading everyone else's!