Forum rules
Questions about Ren'Py should go in the Ren'Py Questions and Announcements forum.
Heh...Ya'll gotta DANCE yo way in herre! *Starts up his busted ankle walk, only to actually bust his ankle* Argh!! She sprains!! ...Eh...Heh heh...You in...Dig it...Aghh...Need ice...
It's been a while, folks!
---
Welcome to the forum! =D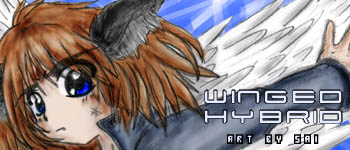 --- -- - -
CrossRealms Network
---
My Deviantart Artwork Gallery
- -- ---
---
heh lol (hello) I be noob
---
Eileen-Class Veteran
Posts: 1021
Joined: Sat Dec 18, 2004 6:13 pm
Location: Oregon
Contact:
Granted, I've posted elsewhere, but I've asked some newbie type questions and have been in the forums for less than a month...guess that makes me a newbie too...but....ummmm...can we pass on the dance part? *Grabs "Dancing for Dummies"....uh huh....uh huh....interesting....*
A friend is one that walks in when the world walks out.
---
Users browsing this forum: No registered users