Hello everyone! This is my first actual game using Ren'py (woohoo
) Any helpful feedback is appreciated. Lets get started!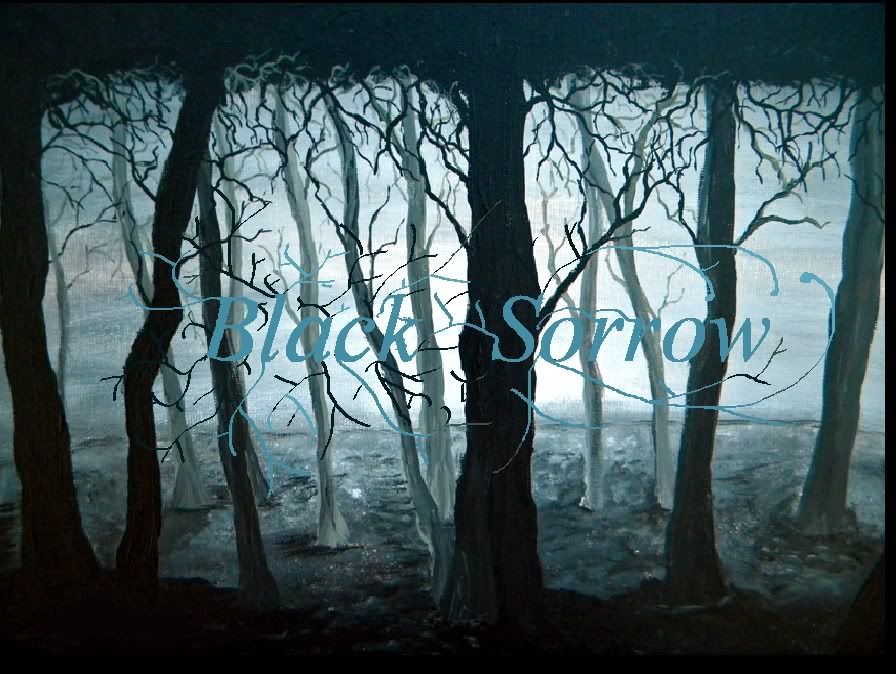 Title:

~Black Sorrow~


Genre: Romance, Fantasy/Supernatural, Otome
Paths: Dunno yet probably at least two per character. (so at least 10 paths
)


Non Commercial

= YAY!
5 obtainable sexy men ;D
Four years ago, there was a time where darkness took over this world. The sky swirled with black wisps that used to be white, cotton clouds. The rivers ran red with blood that used to be azure and sparkled in the sun. The trees corrupted with decay that used to be strong and lush with emerald green leaves. The walls of my home were dried with crimson blood that used to flow in my family's veins. The time where happiness uplifted our hearts was gone. Our hearts began to be plagued by bitterness, sorrow, and hate. It all began on the Winter Solstice, the time when the bite of winter started to set in our souls. It was the day when he, the man whose hands tortured my emotions and body with painstaking grief, came and destroyed everything I had ever known. It was also my birthday, a day that should have been filled with bursting joy, a day that instead was filled with overbearing pain and loss. It was the first day that tears stung my eyes and fell to the blood stained earth.
Okayyyyyy so technically, you are Raine (MC: name changeable YAY!!) You've lived in a mansion with Euria, your personal maid/friend and with your parents. The only memory you have of when you were younger is of a dark shadow carrying you. Whenever you try to remember anything, some force blocks you. The story starts on your birthday (cliche) which is on the Winter Solstice. You leave the mansion for a while (for reasons that'll be told) and when you come back, the mansion is in flames and your family was murdered in the chapel. With the murderer standing over their bodies
! I might tell more butttt I don't really want to reveal too much.
There's 5 obtainable guys.
Yay for you. Boo for me. Lots of work *gets shot*
Pictures will come soon (hopefully)
Character Bio:
MC: Raine Willow (name changeable):



Age: 16
Gender: Female (dur D:)
Appearance: 5''4'/Blonde hair/Emerald eyes/Pale skin

Raine Willow is an angel of heaven. After being tricked by the Demon lord, Zagan she has obtained enormous and dangerous powers. Heaven then banished her and her memory erased of the events. Now she must journey with lost memories and hopefully obtain what the Demon lord took from her.
Seire:



Colorization Still in Progress:
Fixing hair later Lol. xD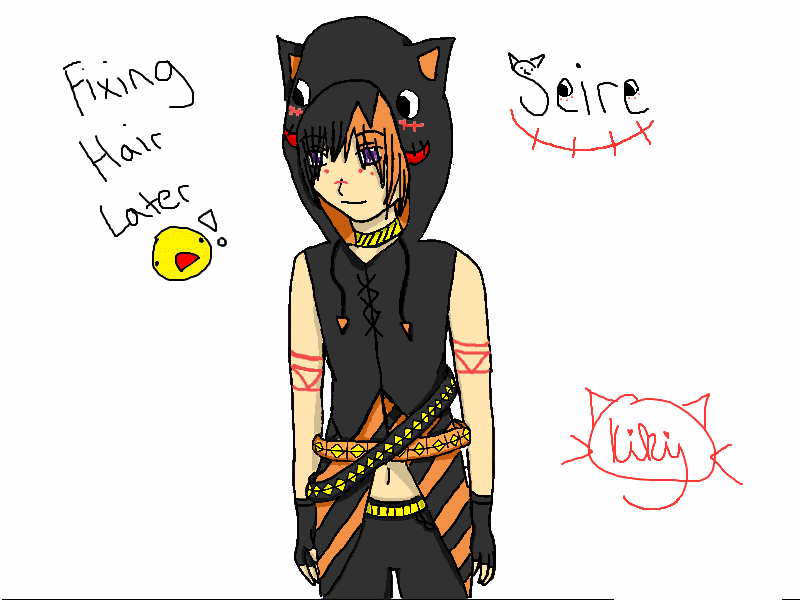 Age: 18
Appearance: 6'0''/ Spiky Short (with a short pony tail at the base of his head) Black and Orange hair/Dark purple eyes/tan skin/
Gender: Male
Color Scheme: Black and Orange

Seire is a demon leader and the brother of the Demon Lord, Zagan. He and his brother both planned to use Raine in their plans to kill God. His uncle did not believe this was the right path they should take and tried to murder Zagan. His precious uncle failed and is now dead, making Seire want revenge against Zagan. Now Seire must overturn Zagan's plan and find a way to defeat him.
Azryel:



Age: 17
Appearance: 5''9'/Layered, Ruffled Short White hair/Gold eyes/Pale skin/
Gender: Male

Azryel is an angel of heaven and a childhood friend of Raine's. After being teased at and made fun of by other angels because of his hair color, he has slowly become a Fallen Angel. Untill one day Raine gave him a flower and asked him to be her friend. Since then he has always wanted to protect her and be by her side. Now he is trying to regain back Raine's memories, and obtain back the happy memories of the past.
Uriel:



Age: 16
Appearance: 5''10'/Longish (medium) Red hair/Light blue eyes/Slightly tan skin/
Gender: Male

Uriel is a half demon and a half angel. He is the son of a forbidden love between an angel and a demon. Because of this he has been hated and despised by both Heaven and Hell and has never been accepted. At the age of 7 he decided to run away from his horrible life and has fled to Earth where he can be safe. Uriel is now the instructor and teacher of Raine, and teaches her the wars and the powers she now has. Will he be able to help Raine regain her memories?

Additional Information: In the picture he has cat ears cuz the artist, Kiki7126 felt like it. We may replace it with horns for the half-demon and half-angel look but we dont know yet. We'll give u updates about that later.

More Info about this character: He doesn't know how to act around females (embarrased/shy). So he may seem horribly mean so dont get offended and sue us D:...
Zagan:



Age: 19
Appearance: 6' 2'', Black and White spiky hair long ponytail, dark red eyes, tan skin
Gender: Male
Color Scheme: Black and White

Zagan is the Demon lord and Siere's older brother. He is the antagonist in this story. When he was a kid, his father was murdered in war and thus he became the Demon Lord. Wanting to get stronger and get revenge on Heaven, he tricked Raine into giving him power. But Raine ends up taking half of the crystal's power with her. His uncle thought this was wrong and tried to stop him. However his uncle failed and Zagan killed him. Because of this he has made Seire (his brother) hate him and now Seire wants to kill him. However Zagan has been blinded by the path of darkness and power and doesn't care anymore. Now he plans to use Raine to obtain his revenge on God and rule over both Hell and Heaven. Will Raine stop him or will she side with him?

Lolz information: he's obsessed with wine.
Abaddon:



Age: 19
Appearance: 5' 11'', silver hair, black eyes, pale skin.
Gender: Male

Abaddon is the Angel of Death/the Keeper of the Abyss. He was guarding the Orpheum Crystal until Raine snatched it for Zagan (tricked). He now holds a grudge on Raine and chained her up in the Abyss. Finally Raine has agreed to help Abaddon on bringing the crystal back. Now they both must lure Zagan back to the Abyss and bring back the Orpheum Crystal.

More Information: He resides in her unconscious mind and controls her life. He thinks everyone is stupid and idiotic (however that may change).

Lolz Info: He may look sadistic but hes secretly masochistic <u< (probably will change xD)
~Kiki: It was Aza's idea <<
Side Character:
Euria:



Gender: Female

Raine's maid and friend that is actually an angel that was sent to watch over Raine to make sure she didn't screw anything else up
Progress:
Story and Script: 20% (somewhere around there)
Coding: 2% :'D
Sprites: 0%
CGs: 0%
Art (in general): 1% :'D
~Kiki: OMG SHUSH AZA DX< I TRIED MY BEST QQQQ 1line is GOOD ENOUGH l:<
Intro: 100% Complete
Seire's Path: In Progress
Azryel's Path: 0%
Abaddon's Path: 0%
Uriel's Path: 0%
Zagan's Path: 0%
Script/Story: Azania (me)
Assistant Story: ChasinnYou
Characters/Sprites: Kiki7126
Assistant Path and Assistant CG ideas: Encow
BG Artist: need one D:"
Colorer: need one D:"
I'll pretty much be working on this everyday (for the most part) since its summer, but I still have summer assignments so, I won't have all the time to devote to this. Hopefully progress goes smoothly D:" If you made it this far into my post, Thank youuuu
! Hopefully this sounds interesting. *gets shot*
Any helpful feedback is appreciated.
**Oh thanks to Kiki for doing the amazing character bios using my supplied information. (I'm horrible at bios and summaries.)
~Kiki: Need to edit Aza's Euria bio later.
*Info where you can contact us or get updates or stuff* ~This Section Created by Kiki
Azania(Aza)
Profile on Lemma:
http://lemmasoft.renai.us/forums/member ... ile&u=9935
Profile on Facebook:
http://www.facebook.com/profile.php?id=100001406613910
Jades(ChasinnYou)
Profile on Lemma:
http://lemmasoft.renai.us/forums/member ... ile&u=9936
Profile on Facebook:
http://www.facebook.com/roflmaolololol
Kiki7126(Kiki)
Profile on Lemma:
http://lemmasoft.renai.us/forums/member ... ile&u=9934
Profile on Facebook:
http://www.facebook.com/profile.php?id=100001449394168
Encow(Jessie)
Profile on Lemma:
http://lemmasoft.renai.us/forums/member ... ile&u=9951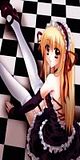 Profile on Facebook:
http://www.facebook.com/profile.php?id=100001905293770
**COME VISIT OUR FACEBOOK GROUP!**
~Black Sorrow~
http://www.facebook.com/home.php?sk=gro ... 21159&ap=1