Ah! Peku... GAME WIP
Posted: Sun Jun 12, 2011 7:39 pm
Ah! Peku
Alrighty! 2nd game in the making with ideas for more to come ^_^ I love ren'py
<3
Thank you PyTom!
This game is called "Ah! Peku"... its another simulation/rpg game, except built to look like a hand held device game. It is also appears to be a platforming game: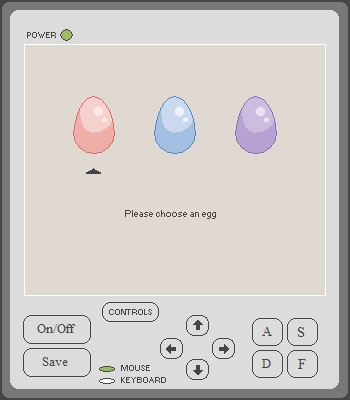 The game itself is about a bird. One day, you wake up to a large crash after watching a meteor shower the night before. When you step outside, you see an impact in your lawn, but instead of a meteor, its an egg. After it hatches, and you learn more about it, it turns out it is a Peku bird. It rolled off the moon and fell to Earth. Your mission in the game is to keep the bird safe (although the police want to take it away) until it's strong enough to fly back to the moon.
<3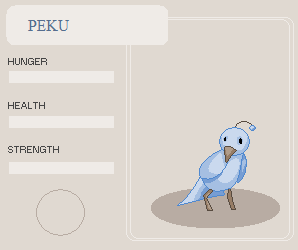 Here's some pics of the map. I will probably be editing them and making them look less similar. (You'd get tired of seeing tree after tree that look the same). I want the graphics to be really beautiful and unique. Which they aren't right now, lol: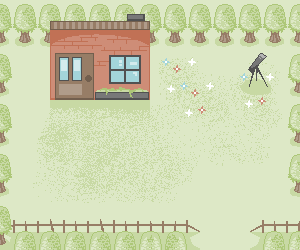 ...and I have the hard part done. I already have a fully functioning "move around" system. It is able to recognize which space in the grid the character is at, and can determine if it has a left, right, up, or down boundary. Here's the base I made for the sprites! I love Ren'py's filmstrip function. It saved me from saving each image separately. I think it was a difference of like 100 images. (btw, I just realized this was the old version. The left and right steps are flipped since it reads top to bottom).
<3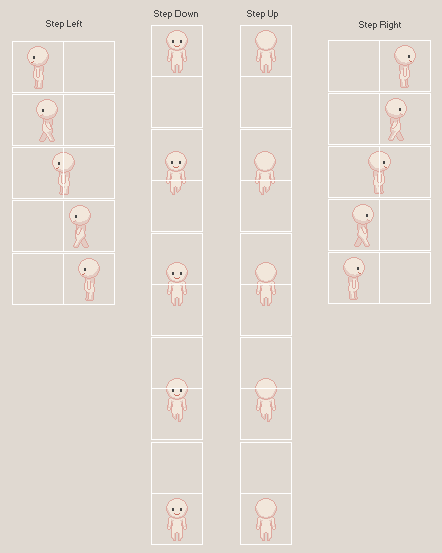 Oh, and the people won't just be tiny sprites... they'll have bigger images when you physically talk to them. This is George (Creative name, huh?):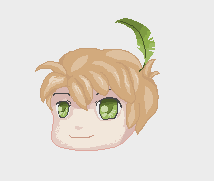 The buttons on the "device" are fully functioning, so it can be played with the mouse... or, if you like, you can switch it to keyboard control: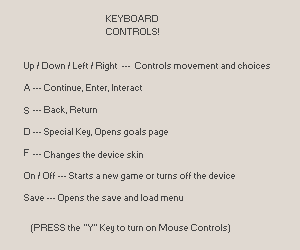 There will also be 3 minigames, which earn you points. Points are the equivalence to money. For example, here is the game you enter when you look through the telescope at your house:
So yeah! I'm super excited. Here's the progress so far:
Storyline: 80%
Graphics: 60%
Code: 30%
Music: 1% (hehe... I have like 1 sound effect so far xD)
Let me know what you think!