Edit: 26/06 - I've changed the plot around a bit because of copyright issues (again) which I'm afraid of O.O Thanks to SnowBlossom and applegate for pointing this out.
This is a KN which I'm making. Since I'm having issues with my VNs (*sob*) I'll make a KN to calm me down before restarting my VNs. There is one choice, but that's for your name so...
"I will have my revenge."
Title

:
Day Of Reckoning
Story

:
One day in elementary school you were paired up, girl and boy, with the popular kid Nishihara Ryuu.
"Hold on to your partner's hand now children!"
You grasped his hand tightly and he did the same.
- - LUNCH - -
"You're so lucky Aki-chan! You got paired up with Nishihara-san!"
"Really? I don't really think he's all that big of a deal - I mean...he's pretty boring."
*gasps*
"What? Was it something I said?"
"You shouldn't say that! If you do...she will get you."
"I-I-I suppose..."
...

"Ok children! Lunch is over! Please get back together with your partners!"
"Miss!"
"Yes? What is it Ishibashi-chan?"
"I was wondering...would it be ok if I exchanged partners to be with Ryuu-kun? I mean, I am his girlfriend."
*gasps*
"Now now Ishibashi-chan. You can't just say you want to exchange partners. I mean, maybe Miyamae-chan wouldn't be happy exchanging with you."
"Of course she'll be ok Miss! I mean, it's not like she'd want to split up me and my Ryuu-kun!...would you Miyamae-chan?"
"I, er, I..."
"Well Miyamae-chan? Do you mind if you exchange partners with Ishibashi-chan?"
"I..."
"Well Miyamae-chan? I'm sure Ryuu-kun would want to be with me."
"Erm, well..."
"...I get it."
"Huh?"
"I get why you won't change. You want to be together with Ryuu-kun don't you?"
"What?"
"You don't want to swap partners with me because you don't want me to be with Ryuu-kun."
"No..."
"You like Ryuu-kun don't you? That's why you want to stay as his partner and that's why you were holding his hand so tightly earlier weren't you?"
"No I-"
"It's true isn't it? I can't believe it is! I mean, you know I am his girlfriend and you're still trying to beat me."
"Now Ishibashi-chan I think that's enough-"
"No Miss. Let me carry on, please. I mean, I want to get this over with otherwise I'll go home tonight with puffy eyes and my father will ask what's wrong and I might just accidently tell him that school made me unhappy and something might be bought up to the Board..."
"I-I-"
"Exactly Miss. We wouldn't want that happening now do we?"
"I-"
"I thought so."
I'm sorry. I've made her even eviller now haven't I? T_T

"Now Ryuu-kun. Since Miyamae-chan likes you soooo much, I think you should give her a chance. I mean, she's obviously cuter than me and a better person that me isn't she *boohoo*"
"W-w-what?"
"You'd rather have her as a girlfriend wouldn't you?"
"N-n-n-no I-"
"Ahah! So you'd prefer me? I thought so. Now Miyamae-chan..."
"..."
"You heard what he said didn't you?"
"...

no

..."
"What was that I didn't hear you."
"...no..."
"Excuse me?"
"I said no Ishibashi-chan. No, I didn't hear Nishihara-san say anything...because he never got a chance to."
"Miyamae-chan..."
"No Nishihara-san. I have to tell her straight."
"Excuse me? You need to tell me what?"
"I need to tell you that you're an idiot and I don't like your attitude. In fact, I don't think anyone does."
"What? Did you just say that to me?"
"Yes I did. And if you didn't hear that then I think you should clean out your ears. Listen up Ishibashi-chan. I'm not swapping with you. Not because I'm in love with Nishihara-san - in fact, I think he's a bit boring - but because you have the nerve to order me about like I'm one of your servants. You lost all chance when you threatened Miss."
"YOU WHAT?"
"You heard me. I'm. Not. Swapping. End of. C'mon Nishihara-san. Let's go."
"YOU STOP RIGHT THERE!"
"AH! Ouch! Get off me!"
"Ishibashi-chan stop this instance or I will tell the Principal when we get back-"
"ARGH! YOU TACKY PERSON! I outta-"
"Ouch! Get off me Ishibashi-chan! It hurts!"
"Kayo-chan stop it..."
"Shut up Ryuu-kun! Can't you see I'm doing this for us? She's trying to get in our way!"
"GET. OFF. ME!"
"OUCH! Look! Did you see that? Did you see that Ryuu-kun? Did you all see that? How she injured me? How she pushed me?"
"What!? You attacked me first!"
"Look now! Do you see how she's blaming me for what happened? I mean, she bought it upon herself did she not?"
*murmur*
"I said, do you see how she's blaming me for what happened? Answer me!"
"Y-y-y-yeah..."
"Exactly. And injuring someone means punishment is needed doesn't it?"
"Y-y-y-yeah..."
"So, I think we should punish her! Right?"
"..."
"I asked you a question."
"...yeah..."
"Good. In that case, I shall decide what the punishment is for tomorrow. Now Ryuu-kun, you're coming with me and let's return to the main purpose of the trip shall we Miss?"
...
Ten years.
You suffered ten years in that escalator school with the bullying and pitiful looks from people around you.
Ten lonely, painful years with Ishibashi-chan ruining every chance you had in love and each and every friendship.
"Look! It's the one who tried to steal Ishibashi-sama's boyfriend!"
"It's the one who hurt Ishibashi-sama and caused her to stay in hospital!"
"I heard she brings a knife to school and uses it on people who anger her..."
Rumours, whispers in the corridor, teasing, bullying - lowest of the low.
"Hey you! Carry this for me!"
"Hey you! Do the cleaning for me!"
"Hey you! Are you the one who burnt Ishibashi-sama with a cigarette butt and tried to rape Nishihara-sama?"
Pain. Emptiness. Hidden injuries.
"Heya darling! How was school today?"
"It's...great."
"Really? That's good to hear. Ok, I've left dinner in the fridge - just reheat it. I'm afraid that I'm going to be late tonight - work you know..."
"Yeah. It's ok mum."
"I love you my little Aki."
"Love you too mum."
...

"Hey honey. What do you think about Mr Sakubura?"
"He's nice. I like him."
"Then what do you think about him being your dad?"
"Dad?"
"Yeah. I was thinking of getting remarried and I thought it would be a good thing. Tat-kun would be your new brother and you love Tat-kun don't you?"
"Yeah. I suppose it would be nice. I mean, he's here almost all the time. And Mr Sakubara."
"...but if he became your dad then you'd have to leave your school."
Leave? School?
"I don't know whether you'd want to leave school. I mean, you've been there forever and I don't know if you'd get used to a new high school away from your friends..."
"It's fine. I wanna go to. I mean, it's good to have new experiences isn't it?"
...

All because of a trip and a stupid couple.


The Game

:
University life. Your friend Nanami drags you to attend a gathering with K University.
What harm can it do?
What will happen when you meet Ryuu again and this time he falls in love with you?
What will happen when his elementary school girlfriend reappears?
"Excuse me. I fell in love with you at first sight, but I get the feeling I've seen you somewhere before."
"...do you remember me?"
"...who are you?"

Revenge is sweet.

...isn't it?


Characters

:


Default name: Sakuhara Aki




Main character of the KN. You moved away when your mother remarried, thus your family name changed from Miyamae. You started anew in your high school away from everyone you knew, allowing you to slowly become accustomed to the normal life of a 16 year old girl. Although you can't remember much about when you were a child, the years of middle school pain is embedded into your heart.
When you attend the gathering in your first year of University, you decide to get your revenge using Ryuu when you meet him again. How? By trying to hurt him.


Nishihara Ryuu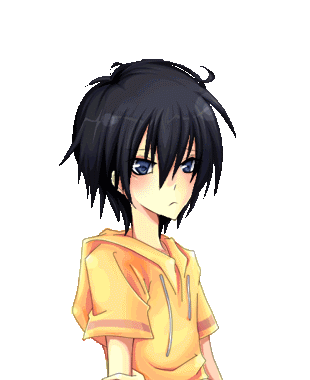 Your partner and the cause of the incident during the trip in elementary school. He falls in love at first sight with you during the gathering but doesn't remember you - the girl who was constantly teased by his girlfriend since elementary school. They broke it off in middle school, when he moved away but begins dating Kayo again after the gathering when you rejected him.


Katsura Nanami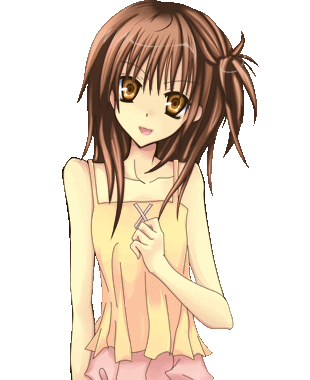 Your best friend since you moved. She drags you to the gathering without knowing about what happened to your before you moved. You end up telling her about everything and she feels that it must have been a blessing that you moved. She knows about your revenge plan, but doesn't try and stop you.


Tanuma Naoki




The guy which initiated the whole gathering. He has his eyes on Nanami and is best friends with Ryuu. He has no idea about the revenge plan.


Ishibashi Kayo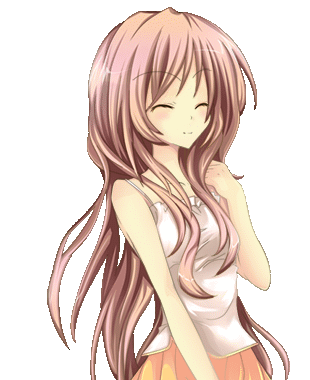 Ryuu's ex-girlfriend. Ryuu broke it off with her in middle school when he transferred since she obsessed with seeing him and was extremely clingy. She followed him to K university, hoping to win him back - which happens when she gatecrashes into Ryuu's confession to one 'Sakubara' Aki. She'd completely forgotten about the girl who she'd made life hell, leaving it up to her followers and suck-ups to do the job for her. When she meets you again, she doesn't even know who you are and has no recollection of anything.

Sprites & BGs from Bassnovel.
Music and SFX from various places - particularly Jamendo and Blade Engine
--------------------------------------------------------------------------------------------------------------------------------
Progress~!
Sprites: 99%~ [Need a child Kayo - help anyone?]
BGs: 100%~
Music and SFX: 100%~
Story/Writing: 30%~
Coding: 30%~
--------------------------------------------------------------------------------------------------------------------------------