This is the tale of the self in the shadows and the self in the light. This is the tale of love, betrayal, politics and a curse. And this is the tale of the one whose presence changed these very things.
Rating:
R16 for violence and language
Genre:
Fantasy, drama, crime (some routes), humor, romance
Summary
: The marchioness of the province known as Fidona has decided to hold a fete at the end of the month. People from all walks of life are welcome to come and request a single boon of her: money, troops, marriage, anything they can think of, but she will only grant the wish of the one she deems worthiest.
8 people from all across the continent converge on Fidona, each with a different goal: including our protagonist. Will they find love, friendship, or enmity? Power or ruin? Will they dole out justice, or fall to temptation?
Playable Characters: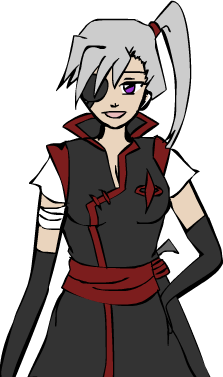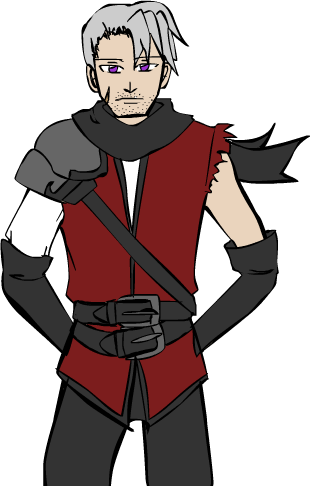 Shilan
Age:
???
Description:
A cool beauty with an eyepatch. She seeks the restoration of her ruined homeland.
Torrence
Age:
???
Description:
A mercenary searching for his sister. A little bit rough around the edges.
Other characters: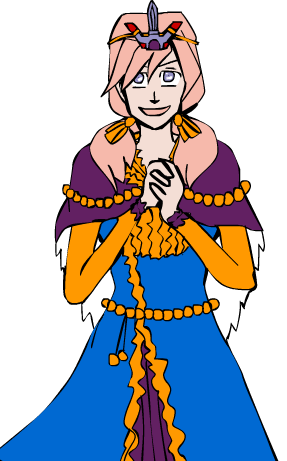 Katarin
"Ahaha, what a glorious view! Yes, this must be the world as the greatest of conquerors imagines it!"
Age:
16
Description:
The genteel young marchioness of Fidona who sweeps her subjects away with her magnanimity and hotblooded charm. What lies behind that manic grin?
Sala
"You lookin' at me? 'Cuz fratello, these fists've been dyin' for new meat to tenderize."
Age:
25
Description:
The dour proprietress of the seediest tavern in town and unofficial enforcer of street law in the slums. Scratch her back and she'll net you scratch, so long as you don't go asking too many questions.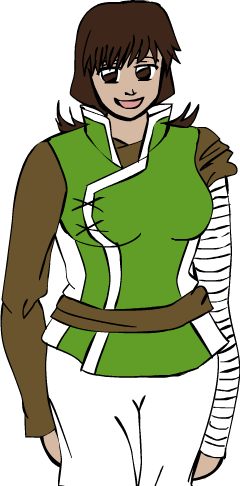 Al
"I'm Alzabez Kerchaj, retired major of the Val Maean military. Or in layman's terms, a has-been."
Age:
27
Description:
A tall, formidable woman with an easygoing wit and a penchant for chess. A former military officer discharged due to injury, she searches for a worthy cause to dedicate her skills to.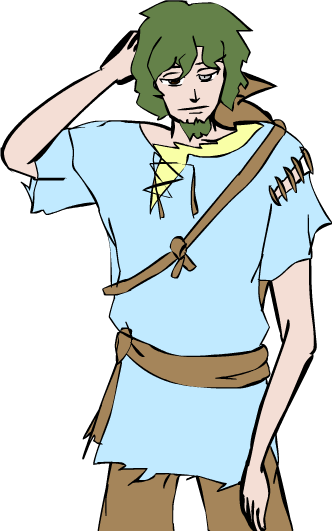 Banks
"Heeeeey brooooooooo, I've got the fix. The fix for your miiiiiind questions maaaaaaaan."
Age:
Appears to be early-to-mid 20s
Description:
A hazy-eyed information dealer, no one knows where he comes from or when he first appeared in Fidona. How anyone can stay that zoned out 24-7 is beyond you.
Ellis
"Hey, I know lots a'things! It's just your stupid Outsider customs trippin' me up!"
Age:
16
Description:
A brash young man of the Nineveh, a warrior tribe. His hair-trigger temper, recklessness, and ignorance of other cultures' social graces tend to get him in trouble.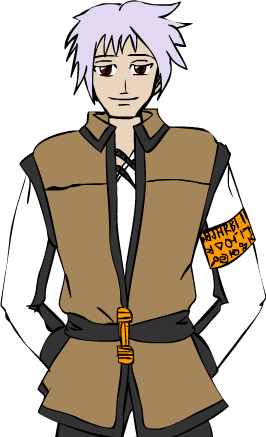 Delton
"If you ever get lost in town, come back to the library. You can't miss it."
Age:
18
Description:
A friendly and laid-back librarian with a good eye for references. Plagued by fangirls and haunted by a particularly strong tie to the spiritual world.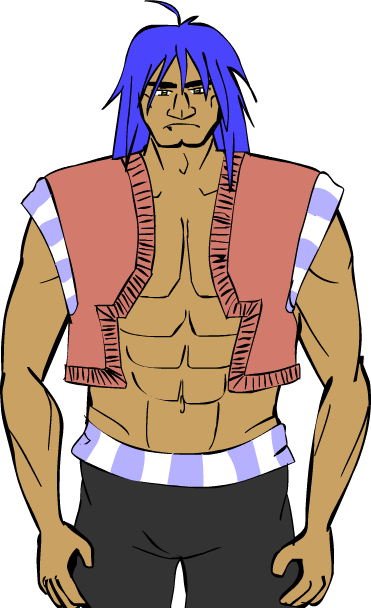 Zanzib
"U-um... please do not stare at me! It makes it very hard not to run away when I am selling my wares..."
Age:
???
Description:
Behind this brutish exterior is a kind, terminally shy man who loves puppies and flowers. His lack of people skills make his future as a merchant uncertain.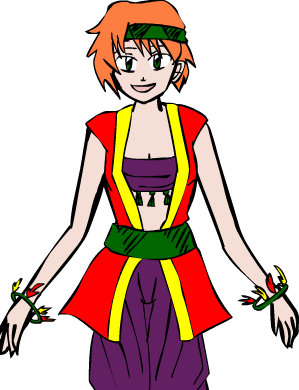 Lark
"Hmm! You're interesting. Wouldn't you like to be my sidekick for the day?"
Age:
17
Description:
A cheerfully cavalier girl wandering the continent in search of new and exciting experiences. Easy to befriend, hard to tie down.
Gameplay:
This will be a VN
with items and stats
. Your choice of protagonist determines who you can bond with and in what way.
There are four planned romance routes for each protagonist, three heterosexual and one same-sex, as well as two same-sex friendship routes each. Some are easier to survive than others.