OH HOLD!
Sry everyone since im wokring on another project and have exams at the same timee I decided to put a hold on this one since i havent touched this in a while!
But I wil revive it i promise!!! XD
**Hello everyone! This is my first post and VN, so please don't bite >o< Hope you enjoy!
Title: ~Boyguard~ (It's meant to be spelt Boyguard)
Genre: Mystery, Romance, Comedy
Non-commerical. (FREE GAME
)
"I silently woke up in the middle of a tidy room. The first thing that popped into my head was...I felt heavy and where the hell am I? Then suddenly the biggest headache hit me causing me to grab my head. Huh? There was an unfamilar feel on my head. But there were no mirror in the room so I couldn't see what it was. Then I realised something big...I couldnt visulise my own apperance! I started to freak out...Big time. A women dressed in an uniform suddenly walks in and is shocked to see my face. She runs out while I try to remember why,who,what,where and how..."
Mei wakes up in the hospital and is told she has been there for one week. She doesn't remember who she is, where she lived, and doesn't recognise any of her friends or family. Aside all of this confusion the doctor explains to her by analyzing her head injury, there were signs of brutal force which also resulted her to loose her memory. Still freaked out the police assigned a bodyguard who is the same age as her for her safety. Together they try to recollect Mei's memories but she must be able to determine whats the lie and the truth before the culprit can attack her again!?
Everyone is holding secrets...
Features!
-No mary-sue protagonist
-5 obtainable guys!
-Twist and Turns!
-1 true ending!
-5 normal endings
-5 Good endings
-2(?) Bad endings
-CG art! (mayb a gallery)
Mei's Diary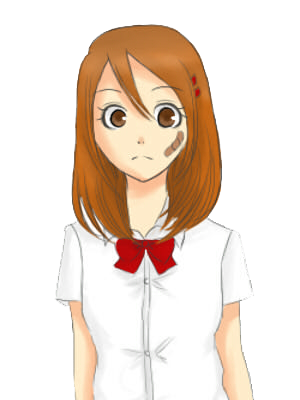 <---Me
(need to edit...)
Mei
Age: 16
Personality: I dunno
Club: Journal?
All I know is that I live with my Aunty who is practically never home...
Weirdos Boys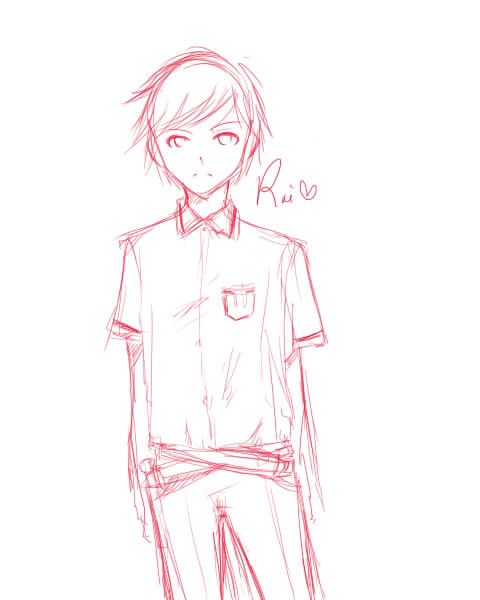 (I did another sketch of him, hopefully this one will turn out betterr
)
Name:
Rai
Age: 16
Personality: Serious, Stoner,
Stupid
Slow...(TRIPLE S)
Club: Told me he joined the Protector club? (wtf)
A guy who hardly talks to me unless he feels like it. Is serious about his job and seems pretty over protective which is driving me crazy! (need an escape plan?)
Note: He is VERY behind society trends....
Name:
Hajime
Age: 16
Personality: Cheeky, prankster, immature...
Club: Baseball
Whenever there is trouble so is Hajime. A happy chap but seems to avoid only me?! (SUSPICIOUS!)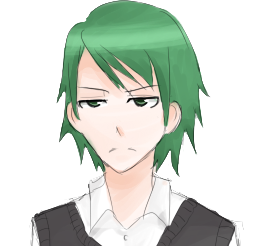 Name:
Masato
Age: 16
Personality: Mysterious, mature?
Club: IT
A boy who is always seen with his laptop. Apparently he's the one that found me injured. (SUSPICIOUS!)
Name:
Tadashi
Age 17
Personality: Nice, calm, helpful
Club: Journal (PRESIDENT!)
A helpful senior and also the president of the journal club. He's the last person I talked to before I got attacked?...Heard his popular (suspicious?)
Name:
Endo
[NEW!]
Age: 16
Personality: Agressive, hot-tempered, gangsta(wannabe)
Club: n/a
This guy seems to hate my guts. Everytime he sees me he does awful things...Is he always like this or is it just me?...
Girls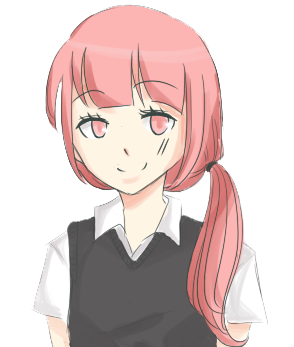 Name:
Umeko
Age: 16
Personality: Calm, mature, NICE!
Club: Art
Apparently my closest friend in school. The one who knows nearly everything about me..
Name:
Ran
Age:15
Personality: Cunning and stingy...
Club: photography
A little brat who claims to have a photo of me and the offender?!
Name:
Shika
Age: 16
Personality: Cold, Mean, hates me only?
Club: Dance
She hates me therefore I hate her...What's her problem?!
There are also extras but I'll post them along the threadd
Update 18/10/11
I'm doing everything my self so please bear with me >3<
Script 3%
Story 95%
Art 15%
BG 100% (free resources)
Music 85% (free resources)
**More info will be updated! Feel free to give me feeeedback XD