[

MASSIVE UPDATE:

Due to a few problems I decided to change the story for this VN. The main heroine will still be a nine-tailed fox with few other mystical beings but not an entire school of them. Sorry for anyone who was really looking forward for this project
, I'll try to make it up through this one. Well enjoy!]
Title: A Nine Tale
Genre: Fantasy, supernatural, romance, comedy, GxB.
Rating: PG or maybe 15+?
Platform: PC, VN
_____________________________________
"When I was little, my mother told me about the world of humans...Many of our kind saw them as our prey and food, but my mother...envied them..."
Nana a orphaned nine tailed fox, always dreamed of being human ever since her mother told her stories about them. There were rumors among the mystical beings were a powerful magician named "Zodiac" was able to make anyone fully human. Although he/she likes to hide his/her identity and is a hard person to find. Nana was determined to find the magician, and was apparently last seen as a student in a local highschool not far from the woods. With a help of friends, she is able to disguise herself as a human temporarily and is on the search for the powerful magician, Zodiac.
_____________________________________
ATTENTION THESE SPRITES MAY CHANGE FOR IMPROVEMENT OVERTIME.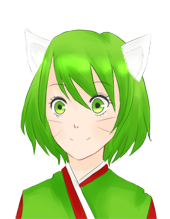 Fox Heroine

-
Name: Nana
Age: 20 fox years = 16 human years. (I made this up)
Likes: Humans
Hates: Bats
"I guess I'm a curious fox...I find anything human-like interesting!



Friendly Friends

-

Name:Dal (Fox-guardian)
Age:25 fox years = 17 human years
Likes: Freedom
Hates: Humans
This is my good fox friend Dal! He's the laziest fox I've ever seen. Unlike me he hates the humans for polluting the world.
He's definitely against me becoming human.

Name:Wander (Fairy)
Age: 30yrs
Likes:Strawberries
Hates:Trolls
Wander, a kind fairy. She's the one who helped me become a human temporarily. Kinda like a fairy godmother I guess?



Humans?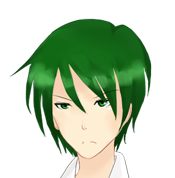 Name:Hyun-Oh
Age:16
I don't know if this guy is just shy or doesn't like talking to me... He's hardly at school, but he does come he's always alone or avoids socializing. :S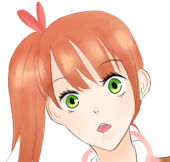 Name: Yuna
Age: 16
This girl really likes the color pink and asking weird questions...



Name: Taemin
Age:17
I really don't like this guy. He's rude, arrogant, and a sneaky little bastard. Even humans have people like him I guess...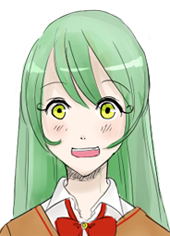 Name:Jinae
Age:17
My first human friend! She's a friendly and cute girl, though she has a loud voice.
Name: Ba-dam
Age: 18
A senior one year above me. He's always forgetting things and seems to be quiet clumsy.
Features:
-4 guys obtainable
-1 True Ending
-Around 10 Endings
-CG Gallery?!

[
There's more characters I promise! But I think I'll save that for the next update. well ENJOY~ ^^