Asilah has been betrothed to the crown prince but when the time comes to meet her future husband she has twins to choose between. In the short time before the wedding she can learn more about each one, about the place she's going to help rule, or trying to discover why strange things are happening lately.
The sprites are still in the very early stages, but they should be far enough along to get an idea of what the characters look like.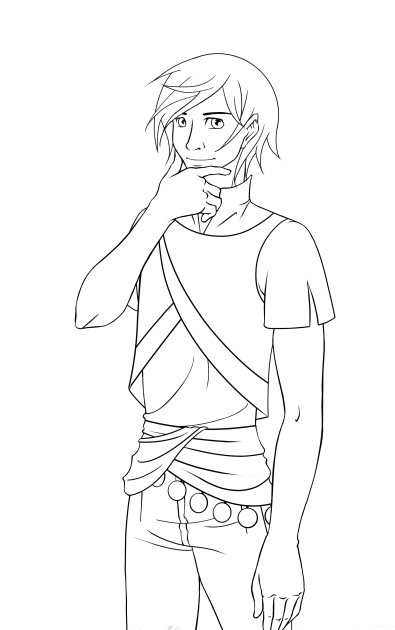 Zahir
In a matter of moments, Zahir will go from comical mischief to staring moodily at nothing to a frustrated rage. If the chance presents itself, Zahir will take self sacrifice to an extreme to make others happy. He feels the need to protect Rashid from his lack of communication, which results in overcompensation.
Rashid
Rashid dives all the way into everything he does, which often means he will forget inconsequential things like social niceties or eating. For some reason he's decided he's the only one who can be responsible, which has lead him to be self isolated. Zahir is the only one who can draw him out.
No image
Asilah
My original concept for her isn't working so she's going through a re-imagining.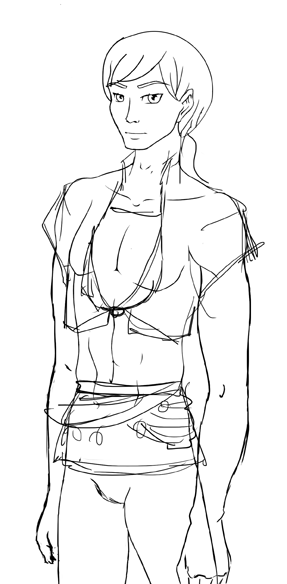 Khalid
Khalid is the Vizir. He tries hard to keep a stoic expression and be the picture of a perfect servant, but now and then a stray expression will betray him to be a very opinionated man. Khalid thinks of the twins as his best friends, and will put their interests above any other.
At the end of the game you'll be able to choose which guy you want to marry, and this will be the only deciding factor. I want to try something different with this. You'll still have other dialogue choices but instead of those choices changing the ending they will change how that story is told. You'll get different interactions, information and different CGs depending on your choices.
I intend to make the gameplay not a straightforward VN, but something with a little adventure game in it where you explore and collect things and solve puzzles. I hope the story will be interesting but it won't be dark at all, my style is pretty upbeat even when I try for depressing. This started as my first attempt at a game but the further I got into it the more I realized I couldn't tell the story I wanted in a simple otome VN format. I would love any comments, especially a nice harsh critique. Blunt honesty is so hard to find these days, but it's so much easier to improve when you get it. Of course, at this point, any comment would be nice. I'm slow worker and attention is my main motivator.