Since the other project is nearing completion, I thinks this is the right time to announce the start of a new project... err, OK so this will be a re-make of an old project (or is it?)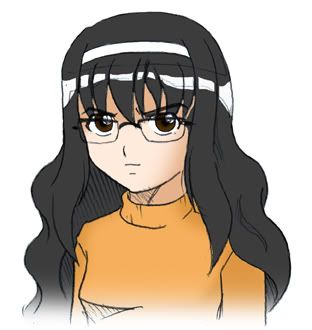 Rough Sketch
This is a story of a beautiful but depressed girl who lost her job due to some cute red haired girl. Together with her reluctant long haired assistant (still wearing red hawaiian polo short), she's out to seek revenge... but this time there will be some... interesting changes... and three possible endings.
This game will feature several more animated umm... Dur Hur Hur... while keeping it as wholesome as possible...
This game will also question "the question"... more on that soon...
This game will also correct several mistakes I made in the past like...
Fixing her Eye Color... She actually "IS" supposed to have brown eyes... LCD was responsible for this... I only noticed the mistake after I viewed it on another computer... too late by then...
Several Typo Errors... and the ridiculously long necks they have back then...
This will be all for now... more coming soon...
Dur! Hur Hur! I finally get to use Ren'py's spinning thingy and to think I once again I get to umm... her soft and... yeah those...
"POOF" (Dissapears)