Hello all my friends. I am here to present my upcoming project Generic Otome the Otome.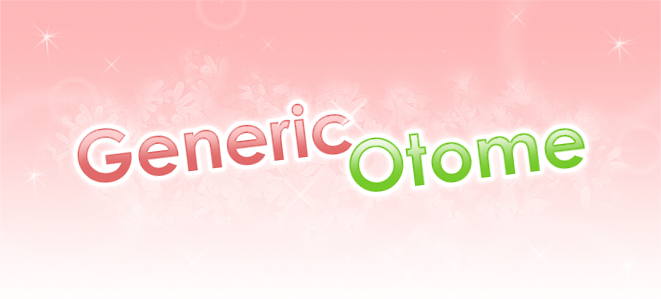 It's under ideas because while I am 100% committing to this (it's my senior thesis, as it happens), I don't currently have any "production quality" assets yet, just character sketches.
Basically there are some stereotypes and tropes present in a lot of anime/otome and I'm sort of poking fun at that while at the same time trying to subvert those tropes and have a generally enjoyable dating sim experience. So, without further ado, here's the character lineup!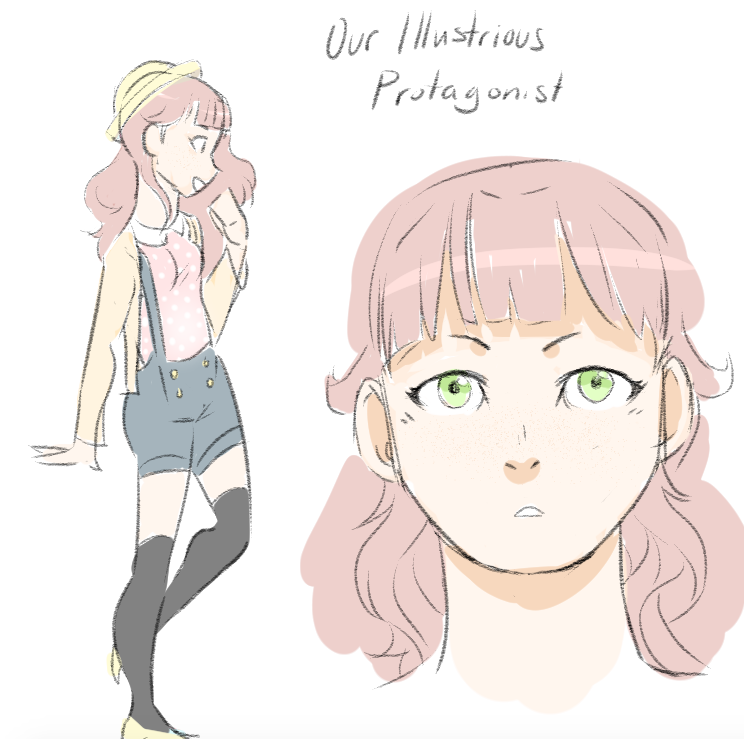 Here is Our Illustrious Protagonist (also known as Addie, but her official name is what's written on the pic). She's just your average college student trying to make her way through the world and pass her finals.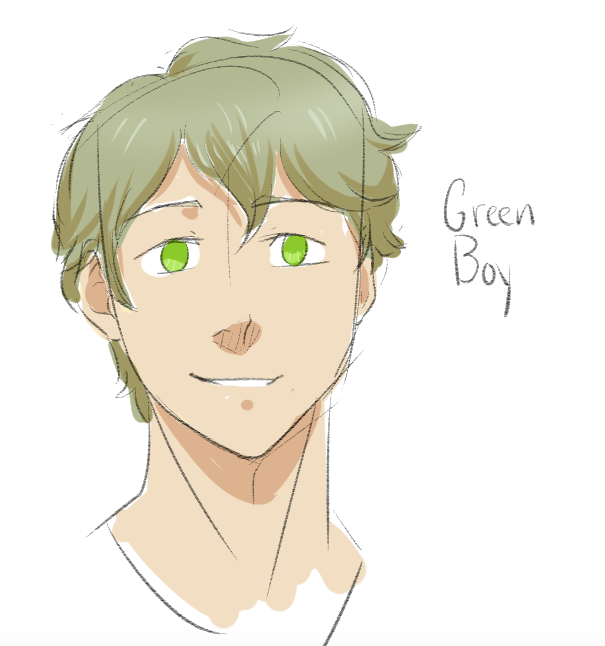 Our first bachelor, Green Boy! His defining character trait is being green and also more or less the Nice Guy. Whether or not he actually
is
a Nice Guy™ is yet to be seen.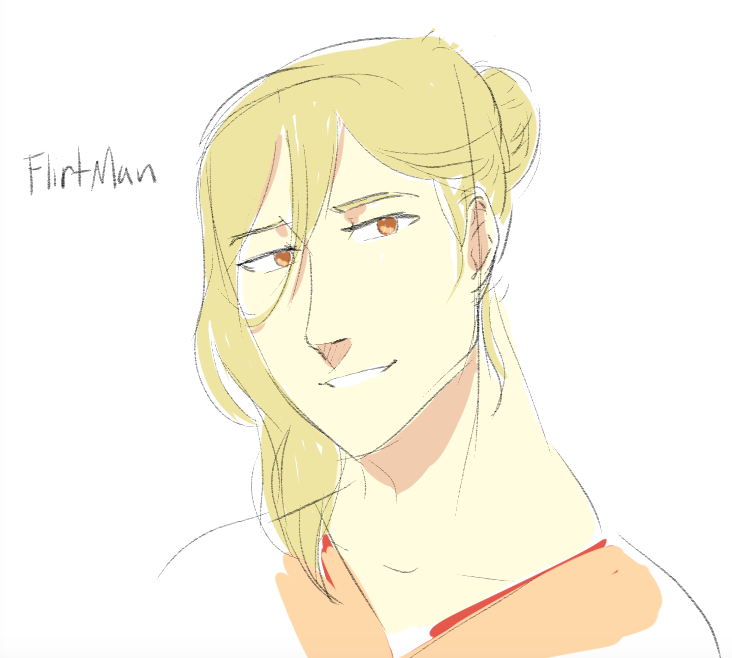 FlirtMan, who has since been renamed Le Flirt for reasons undisclosed, is, of course, the one who flirts and is popular with the ladies.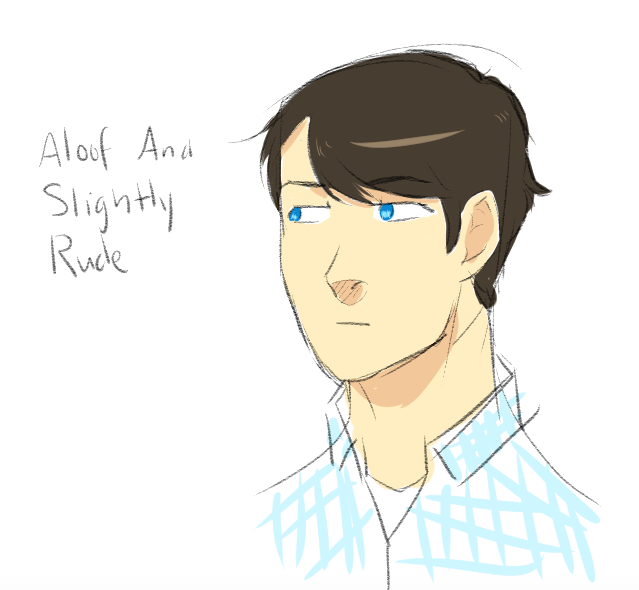 Aloof and Slightly Rude is... aloof and slightly rude. Who would have known.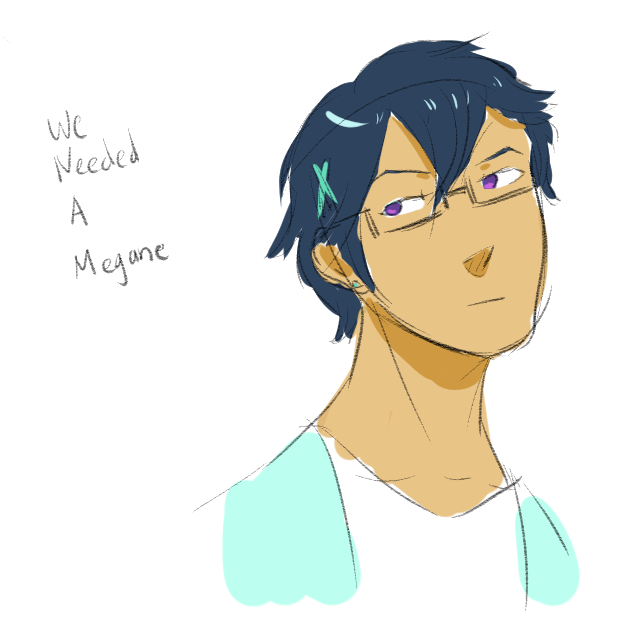 ...I think by now you get the idea.
There's also the unlockable route, The Route Where He Kills You, in which you are killed by The One Who Kills You: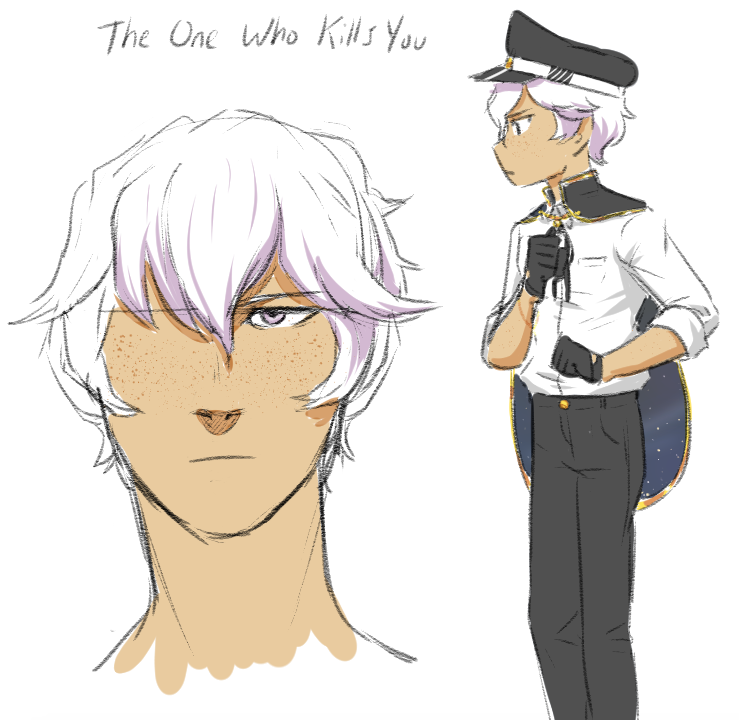 I have until the end of May to complete this project, so, realistically, I'm probably going to have to focus on only completing one or two routes, since I am doing literally everything myself. However, looking beyond a get-the-grade standpoint, I'd like to complete all the routes and possibly add a few more characters & routes, including The Cute One, Your Best Friend, and... anything else I come up with.
Anyways, thanks for listening! I'm excited to start working because even though it started as a joke and it still sort of is, I'm going to do my best with it and make something that's actually got some substance to it. Cheers!