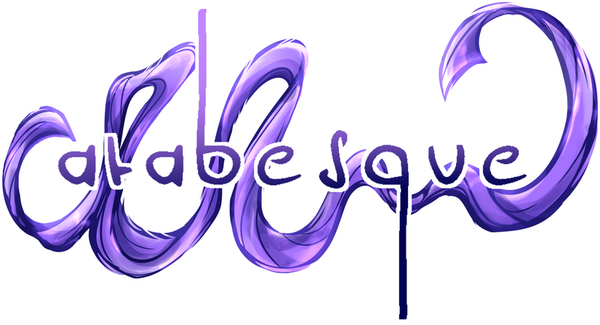 Production for Ace Jam 2019.
"Are you bored? Is this black and white world what you really desire?
Don't you want something more interesting? Then... let's play a game."
Nill
wishes for a more eventful life. Ever since his older brother's death,
he felt the world had suddenly become
monotonous
. That is, until he
receives a call, proposing a
simple game
.
He will be paired up with someone
at random
with another talent, and
as partners, fuse talents in one week to create something
colorful
.
"... I accept."
Based on: Between Worlds.
♠ Characters ♠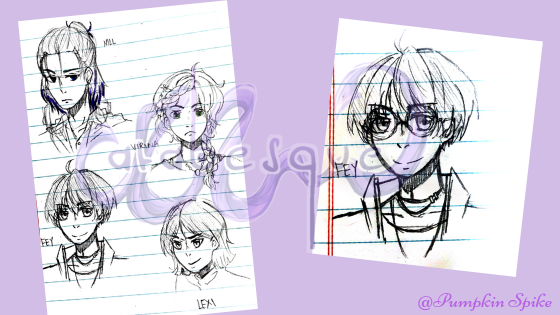 Nill Serimada.
Nill is not particularly good at expressing himself in words possibly due
to his shyness, but he is plenty artistic and expressive in the performing arts
field. He is generally an amiable young boy, but he can't deal with sensitive
topics, especially about his older brother, Nia.
Virina Lockette.
As cold-hearted as she may be, Virina is the prime example of hard work paying off;
she is a social media star, showing her various watercolor works. She doesn't take
slacking or procrastination from others lightly, but even beneath her rough-around-
the-edges exterior lies an earnest yet insecure young girl.
Fey Li.
Fey's singing voice is one of a kind, but his personality isn't very easy to deal with.
To say the least, he is childish and likes to play pranks on others without knowing
the definition of "too much". However, Fey has very good aesthetic tastes, and so
he isn't afraid of giving brutally honest criticisms to others about that.
Lexi.
Although described by many as a person of endless enigma, Lexi is inevitably someone
who will see to their goals achieved, and they would use any possible methods,
even if that means using other people. However, Lexi would never force anyone
to do anything; they only "use" a person on their consent. They are lax, but very
much supportive.
♠ Features ♠
2 routes -- Virina & Fey
More or less dialogue heavy
Drama-filled, some angst as well
Some solving-a-mystery elements
LGBT-friendly
Kind of a short 'n sweet VN
♠ Music ♠
* These are samples (~ 30 s), not the full track.
Main theme
♤
Apartment
♤
Café
♤
Skyhigh-awkward
♤
Tension
♠ Team ♠
* An additional coder would be nice!
crystalscm
| concept / writer / coder.
spowers161
| co-writer.
pumpkin spike
| sprite / cg artist.
composerfa
| composer.
timepatches
| graphics artist / editor.
Uncle Mugen
| bg artist.
Feel free to leave any feedback! It is much appreciated! ♤