EDIT 23/05/2011:
Game is back in action! I'd like to give a warm welcome to
Sasuya
who will be joining the project as the main coder!
After playing around with ren'py for a while, I thought I'd like to give VN a try! As I'm still a newbie, I won't be putting in too many (possibly none at all) customizations, functions, or even mini-games. **forgive me!**
There will now be customizations!! Yay XD
Sweet Sixteen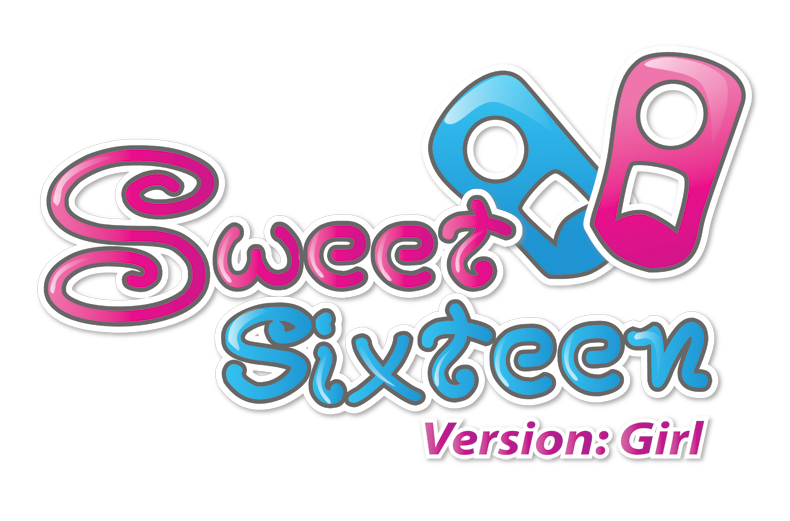 Meet tomboyish Ami and her womanizer twin brother Akki.
Version: Girl
Ami is brilliant, strong and reliable – the girls love her, and the boys respect her. She loves being with her girl friends, and never had any worries about getting a boyfriend… Until she fell in love with a guy. Who is in love with her best friend.
Version: Boy
Akki is the top student who excels in every aspect. He is constantly seen with different girls, but denies having a girlfriend. He is modest and friendly, even the guys who envy him can't hate him. However, he has a dark secret – he's a siscon.
Maybe in the distant future.
Edit 07/11/2010:
Brief history
10 years ago, Ami met a brave young boy who saved her from a group of bullies. They spent a few days together before Ami and her mother moved to another town. They exchanged can lids as ring substitutes before parting ways, as tokens to remember each other with.

When Ami moved back to the town 8 years later, the only familiar faces in town were that of her father and twin brother's. The can lid became nothing more than a luck charm she carries around.

Then she met Glen, the school's basketball star with striking similarities with the boy from her memory. Unfortunately, he was interested in her best friend.

While getting to know her friends and classmates more, she also realised that Glen was not the only one who could be the boy from her memory. With graduation up soon, she must find the truth as soon as she can, while fighting off interferences from her over loving brother and seemingly lesbian friend.

Will she be able to find out who the boy was?

Or will it nothing more than remnants of memories of a little girl's first love?

You are to guide Ami through the last few months of her high school life. You get to decide if she get to reunite with her first love, find a new love, get dumped, have a reverse harem, turn lesbian or proceed with life as usual.
Features
1. In addition to gaining affection points from potential love interests, you will need to take care to maintain friendship points with the girls.
2. Learn more about each character as you get closer to them - most of them has their own side story.
EDIT 11/07/2010:
3. When friendship point with the girls drop below certain point, they will become your rivals or possibly even enemies.
4. However, if the friendship point reach a certain amount, they will also become your love rivals. (Will not be triggered if affection point with the specific boy is high enough)
5. If a guy's affection point gets too low... You might not like the consequences =P
6. Flexible ending - story changes depending on your choices.
Characters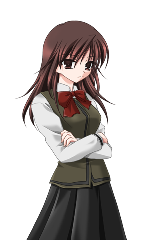 Ami, captain of female boxing team. Her future is in your hand.
When she was 5, she was diagnosed with ALL. Despite her loud and outgoing personality, the chemotherapy treatment left her body weak and fragile. Her parents blamed each other and eventually ended up living separately. While secretly going out during one of her hospital stay, she was cornered by a few elder boys. Her little hero saved her, but ended up with a shoulder dislocation and was hospitalised with her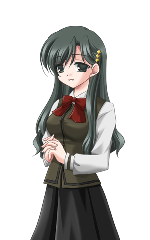 Lucy, Ami's best friend. Sweet and demure, not in any extra-curricular club. Potential rival for
Glen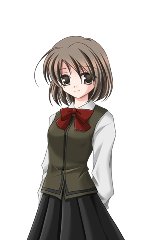 Ruth, Lucy's cousin. She is considered by many the prettiest and the flower of their school. Potential rival for
Ben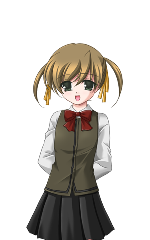 Abby, genius with IQ of 170. Skipped a few grades - seems to be attracted to Ami... Romantically. Potential rival for
Toshi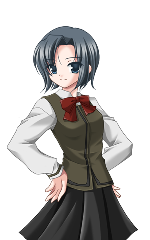 Kate, female star of the tennis team. Very competitive towards Ami. Potential rival for
Mark
Akki, Ami's elder twin brother. Siscon. As much as I like Oreimo, he won't be an 'obtainable guy' xD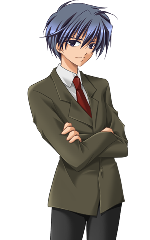 Glen, Ami's first crush. A talented basketballer and skilled martial artist.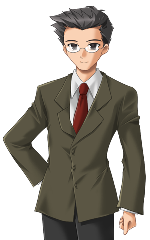 Toshi, the school's top student. Very kind and selfless.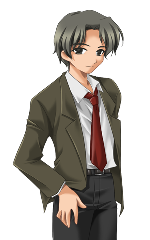 Mark, a playboy and self-proclaimed rival of Akki. An excellent pick up artist geared with top notch magic skills.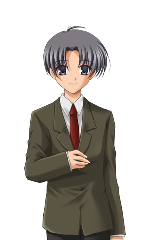 Jimmy, Kate's younger brother. Haven't written the story/path for him yet. Might exclude him, but who wouldn't love a shota in the list of choices? xD
Ben, your average boy next door. He seems to collect can lids.
A bit lazy to put up character details of each of them... Will do it if anyone's interested xD
Added details xD
**Note: Some of them have much shorter stories comparatively**
EDIT
Some freebies while this project is on hiatus -
And a not-so-happy Ami;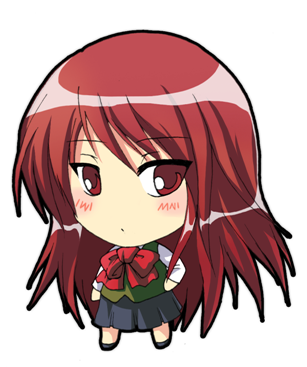 Chibi sketches;