Rewritten Ennui: Glad you like it/hope Ryurieri liked it. And please do! The more word the better.
dollssoulkirie, NatsukiDeath: Thanks! One of the things I particularly have fun with is deciding what their weapon of choice is.
HanaMori: Yeah, it's like a cross between a reptile and a knight. The arms are approximately the length of the legs, maybe a little longer, since the tail would help it keep its balance regardless of the position of the arms. As for details, it's taken a long time for me to figure out how to put details in my designs, so I'm glad it's paying off.
Applegate: T_T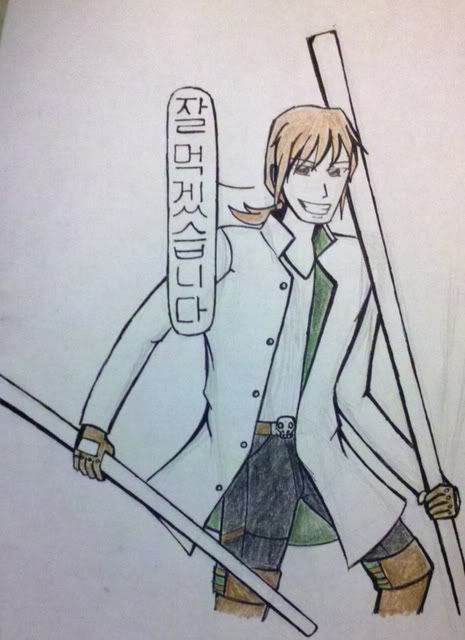 First of the repeat requests done. It takes a certain kind of man to wield giant chopsticks and still look remotely badass.