Beginning Artist Looking for Advice
Posted: Tue Aug 24, 2010 12:05 am
Well, I'm not the most artistically talented person out there but I do want to improve my (lack of) skills. I get easily frustrated when it comes to drawing so I'd all but given up until I realized how much people can improve in a short amount of time if they practice. I'd really appreciate any help/guidance of any sort. While I'm at it if you've ever written a tutorial or you just know a really good one, please be so kind as to post the link
.
Please ignore the EXTREMELY creepy stare. It gives me the bejeezus when I look at it and I drew it
.
I know this one is really light, sorry
.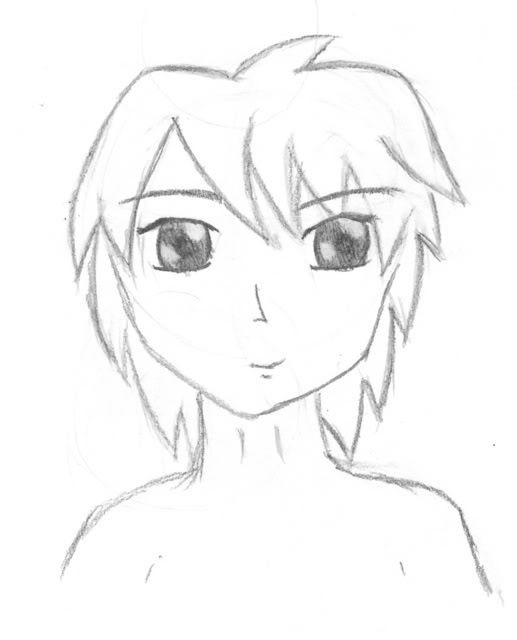 Okay, I might as well mention what I think my issues are. First, I think I concentrate too much on making straight, perfect lines. Truth is I have low blood sugar and shaky hands and
cannot
even draw a straight line. Or a good circle. Very. Frustrating. All these drawings took at least 3 hours each and it sure as hell doesn't show. Bleh. Maybe if I could learn to sketch?
Secondly, hair and I don't get along. It's connected to my battle with lines I believe. I try to not pick up my pencil when drawing each chunk of hair. The alternative is that I go WAY overboard and it looks like a porcupine sat on their head
. Oi.
Anyway, please give me some advice or links to learning tools.