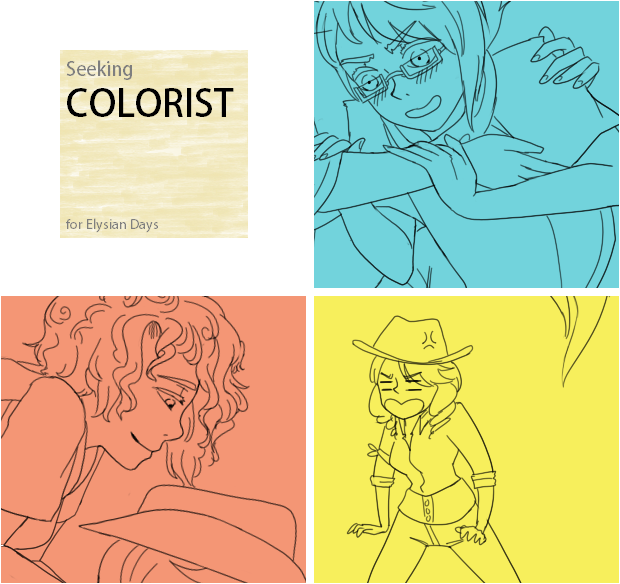 Hello! The
Elysian Days
team is looking for a colorist for our CGs.
Job Details:
6 CGs at 1280x720 resolution need to be fully colored. Coloring/creating a background for each CG is OPTIONAL
*
. Each CG has 2 characters in the scene.
Trade offer:
You have a few different options! Choose one of:
- A logo(s?) for your project(s?)/studio
[example 1]
[example 2]
- Detailed CG/sprite redlining
- Script/writing editing from FunnyGuts
- Do you have something else in mind? Let me know!
.....all art trade things are with me (Reikun) btw
Thank you for looking! I hope you consider working with us!
*
I can take care of CG backgrounds if the colorist doesn't want to.