Overview and progress of project, with character descriptions:
click here
I need 5 female voice actresses and 1 male voice actor for Cafe Memoria!
Closed! Thanks to those who applied!
Characters that will be voiced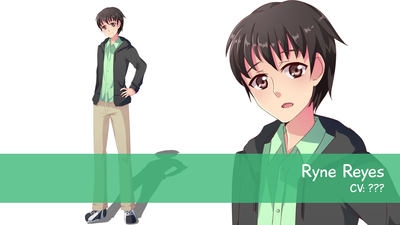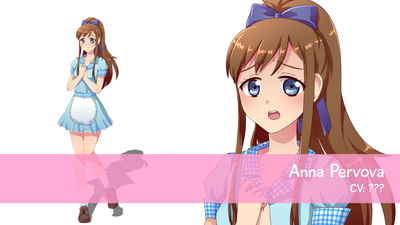 Ryne Reyes - Male Protagonist
Pronounced:
rhine
Lines:
~335
Voice:
mid-pitched, easygoing
"Sorry. Well, to put it in a way, I'm just looking after you, as your friend. Sometimes you worry me."
"Just because we hang out together doesn't mean we're a couple! Sheesh…"
Anna Pervova
Lines:
~102
Voice:
cutesy, shy, introverted, stutters
"W-Well, I couldn't come up with something, er, better...so I figured that would be a suitable name... Yeah..."
"N-No! Y-You don't have to do it right now... M-Maybe, uh, after work."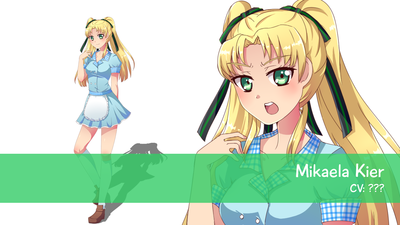 Mikaela Kier
Pronounced:
mi-kay-la
Lines:
~124
Voice:
tsundere, outgoing
(note: sometimes swears)
"Ahaha, really? You haven't looked at the menu I gave you? I don't have all day, you know."
"Stop ganging up on me, okay?! This is not funny!"
Tristina Hamilton
Lines:
~104
Voice:
tomboyish, indifferent, introverted, sometimes acts lighthearted
(note: sometimes swears)
"Tch! Fine! I guess I was too stupid to not read the description. Don't get mad at me, okay?!"
"Can you not slurp up that pasta? It's so annoying, especially since it's so freakin' quiet in here."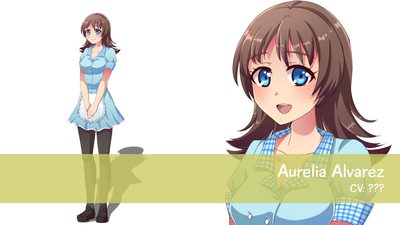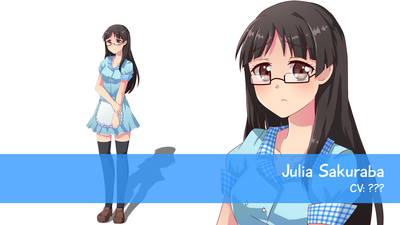 Aurelia Alvarez
Pronounced:
oh-reel-ya
Lines:
~85
Voice:
big sister, flirty, airheaded, kind
"Oh, right! Okay! I almost forgot what I was doing! Ahahaha..."
"I'm so glad. I wish I could make good chicken wings. The last time I tried making them, I overcooked them."
Julia Sakuraba
Lines:
~113
Voice:
kind, girly
"I'm so happy! To be honest, I thought my recipe would be bad, but I'm glad that people love it!"
"I'm sorry if what I do offends you. But...I'm just trying my best at this job."
More Information
This is a free VN, so all voice roles will be collaborations.
Deadline for female voices: Would like them done within three weeks, +/- a week.
Deadline for male voice (due to significantly having more lines): Would like it done within a month, +/- a week.
Will be checking up weekly on progress.
How to Apply
Send me a PM, or
email me here
with your audition of the role(s) you wish to take part in. .wav format preferred. Please also send along any demo reels, if possible.
Auditions will remain open until all roles have been filled and decided on.
Let me know if you have any questions / comments / concerns. Looking forward to hearing from you, thanks!