Hi, all,
I wanted to ask about any particularly striking game mechanics that you all have run into/thought of. Mostly, I'm thinking about relationship oriented games but also anything is good.
I had some ideas myself and would like to know if they sound good to anyone:
- Otome/sci-fi based on Heavy Gear. I had an idea for a mechanic where gaining relationship points with characters of high rank also gives you "reputation" which you can spend to make alterations to your Gear. Befriending lower ranked people will also give you reputation, but not nearly as much. This would play into a kind of political military atmosphere, and battles are on a hex map.
- Putting out episodes for an ongoing storyline. The main story is free, but perhaps purchasable "alternate storylines" where you play the story from the perspective of another character. You get to see different things, and possibly unlock different snippets of history and setting fluff depending on the character. (Explanation of technologies, culture of a place, etc.) Possibly also a different art style for sprites to show how different characters see the world differently. (This would get pretty expensive, but I'm my own artist so it's more of a time sink than a money sink.)
- Totally different game now, but having multiple types of relationship points for a small cast. Based off of the triangle theory of love, where types of love are measured in combinations of intimacy, passion, and commitment. Depending on the balance or lack thereof for each character, you can unlock different endings for different relationship dynamics you have with them. (Triangle below)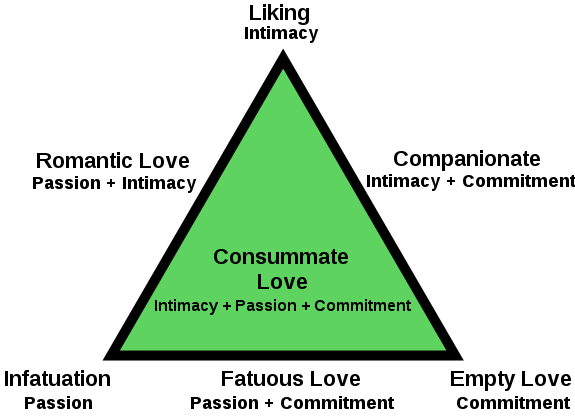 Does anyone have any game mechanics that they were particularly fond of or that were just fun? Any that tried, but didn't work out well?