We reached the first stretch goal. Now everyone who backs will have one week early access to the free version of the game! We also reached over 100 backers so we revealed the info on the mystery guy.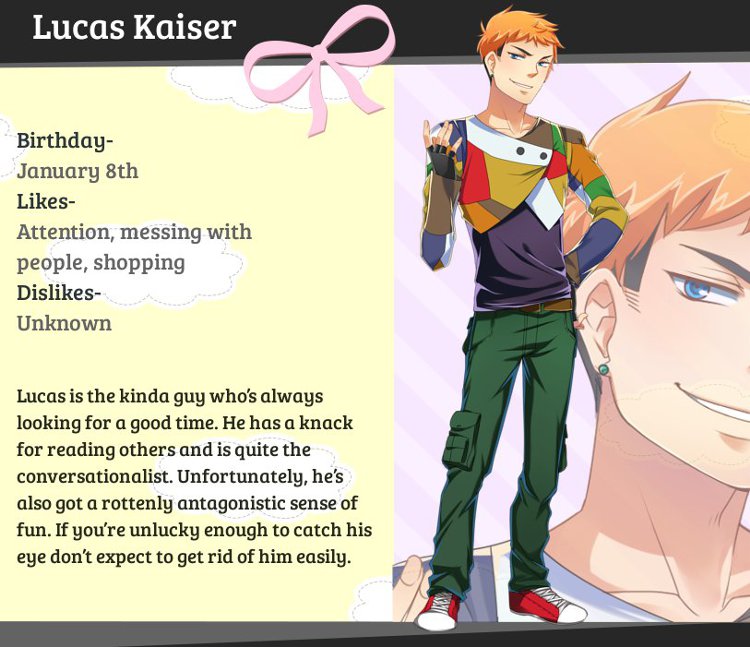 There he is, Mr. Halloween Hair himself, the ninth boyfriend option (with a sprite at least. But who really counts those clique boyfriends?). A flirty, hard to read, party boy who attends a local public school.
Lucas is in a league of his own, in more ways than one. His content doesn't function like the main boyfriends, side boyfriends, or clique boyfriends. He's the only character who pursues the MC himself instead of the other way around. Because of that Lucas events occur automatically. The only part the player has is making choices to determine if the events continue happening or get shut down. It's basically a pure Visual Novel style route.
Lucas' events will likely add between 20,000 to 30,000 additional words to the overall script. The current plan is to include him as a free update to the full commercial version of XOXO Droplets after it's sold 1,000 copies.