SUPER tl;dr: It's coming-of-age bromance with a side dish of understated/awkward romance if you really feel like working for it.
-----------
While my other VN makes slow-drip progress, I've been coming up with a constant stream of other, smaller visual novel concepts that are probably better-suited to a first project.
This is one of them. I guess it would be called an otome game, but it would be more accurate to call it an affectionate parody of every nerd I've ever known. Let me know what you think.
-----------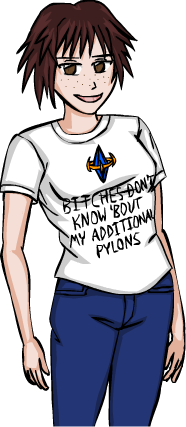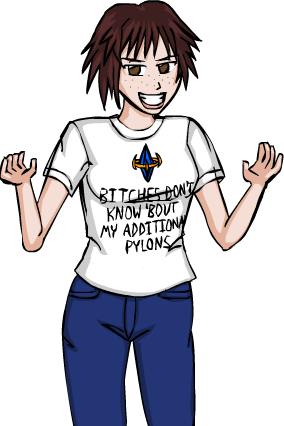 The name's Michelle. My friends call me Mike for short.

I am a junior in high school and in a nutshell, I'd say I'm pretty much the culmination of the Internet.

As a latchkey kid, I spent more time in front of a computer than I did with my parents. Browsed medieval infantry tactics on Wikipedia, made a short-lived webcomic, streamed various anime, debated the merits of Final Fantasy VII versus Final Fantasy X on GameFAQs, trolled Youtube, wrote terrible fanfiction, unknown to social life nor known to humor not involving memes, so as I pray, Unlimited Nerd Works.

You could say I'm not exactly your normal high school girl. You could go further and say that I'm on a completely different wavelength from 98% of girls my age, such that if we attempt to communicate it will sound something like a sewing machine wooing an elephant. Prognosis grim, highly-at-risk for Forever Alone Syndrome.

Luckily for me, I have a reverse harem of convenient childhood friend characters at my disposal. By which I mean, the entire membership of our school's unofficial Anime and Gaming Club.

Allow me to introduce them.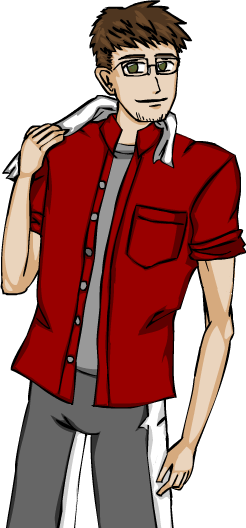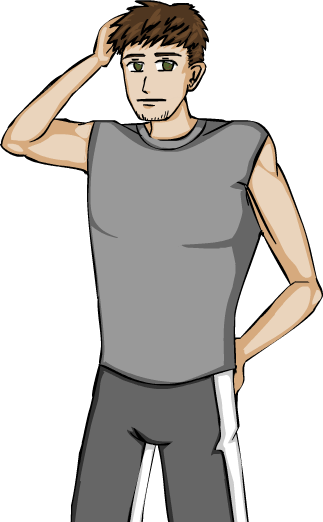 Osananajimi* Red Kurt, our founder, former fearless leader, and only member able to grow facial hair. Always better possessed of both something resembling normal social skills and work ethic enough to maintain a brilliant GPA than the rest of us, he has recently been standing our group up in favor of more productive extracurricular activities. When he does deign to return to our circle, he tells us that he still needs to get around to watching the anime we recommended to him two seasons ago.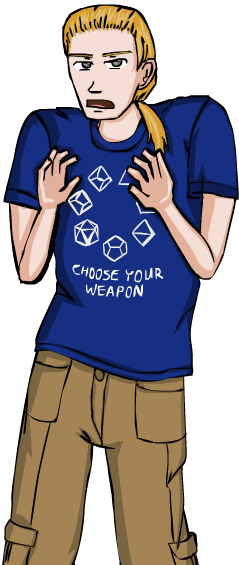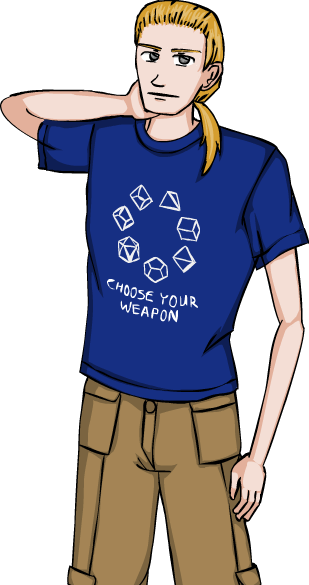 Osananajimi Blue Douglas, who refuses to be referred to as 'Doug'. I have been in his class since fourth grade and he was kind of insufferable even then, but we love him anyways. A consummate Dungeon Master with a penchant for 100% completion and moveset memorization, he has never shown anything but apathy for the world of 3D women as far as I am aware. He has memorized at least 36 digits of pi, but cannot for the life of him retain the French that he has taken for over ten years.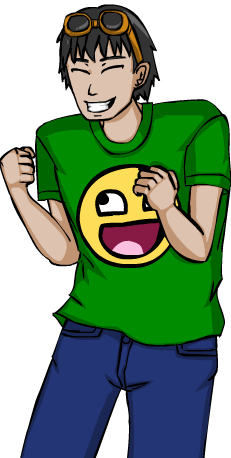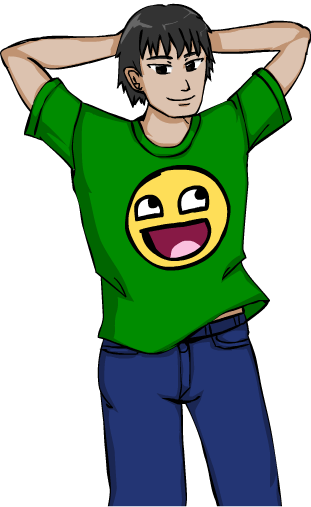 Osananajimi Green Jeff, the man with no shame and our token Asian friend. He once wore a rainbow afro wig, a ninja mask, and a Sailor Moon outfit to school on a day that was neither Halloween nor April Fool's Day, and to this day we ask not where he got the latter. An avid LARPer, ancient history enthusiast, and casual DDR player, he has been voted Most Likely to Veer Our DnD Sessions Into A Massive Tangent From Which There Is No Escape. The day he ceases to be cheerful is the day of Third Impact.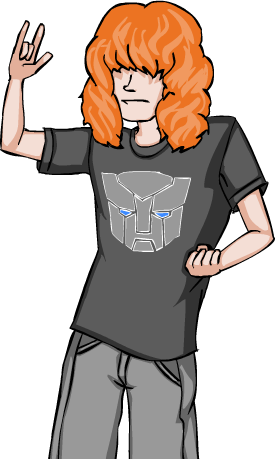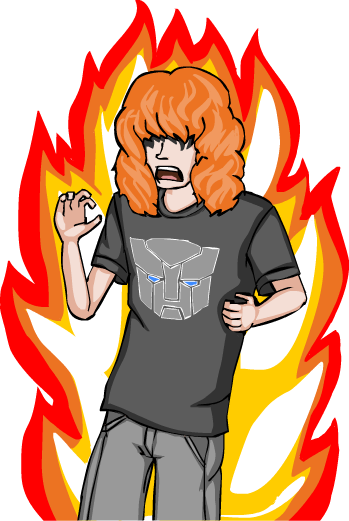 Osananajimi Black Greg, the second-shortest of our merry band in stature and the shortest in sentence count. Seemingly doomed to existence as a background character, it is theorized that he has a special kind of invisibility that allows him to mask his presence until such time as he opens his mouth and frightens the shit out of us. He possesses a hotblooded alternate personality that emerges whenever the subject turns to super robots, Thor, heavy metal, or card games.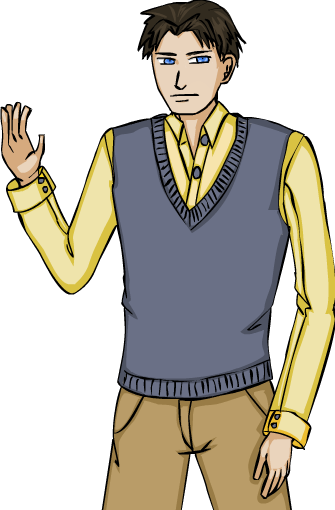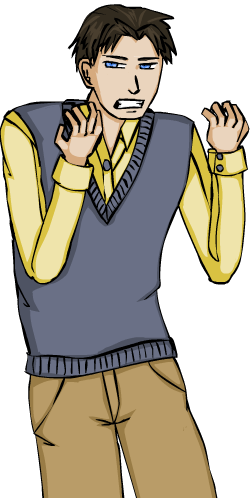 And Osananajimi Yellow Matthew, my best friend until he turned weird as hell around me towards the end of last year. Once referred to as braintwins for our uncanny ability to finish each other's sentences and synchronicity of interests, we are now alienated by his inexplicable tendency to ignore my existence half the time and scorn everything I think is cool the other half.

With Kurt drifting away from the fold, our Rectangular Lunch Table is beginning to fall apart like so much wood veneer and cheap exported labor. And with Matthew still being what in general medical practice is known as a 'jerkface' for no reason, I might be in the market for a new best friend.

Can I do either or both of these things before the end of the school year? Or will I really end up...



Rated PG-13 for swearing and adult themes
DEMO DOWNLOAD:
-Windows
-Mac
-Linux
HERE COMES A NEW CHALLENGER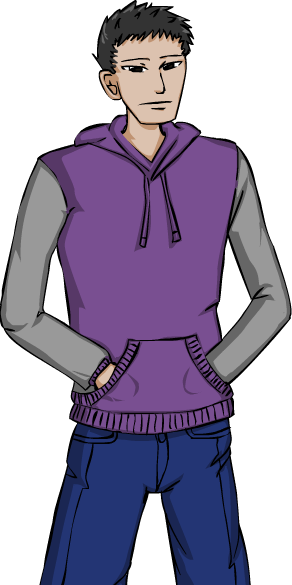 Initial concept art: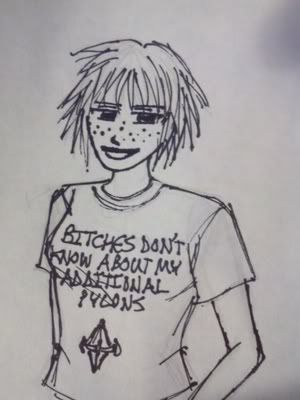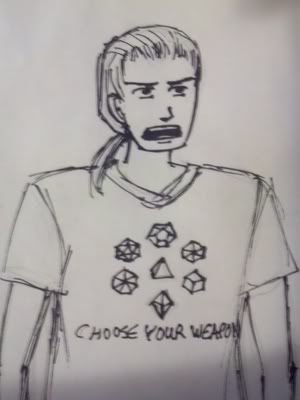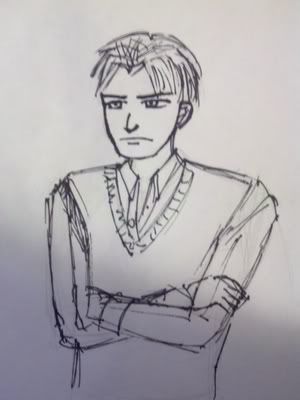 Supplementary materials:
-
Character rankings
-
Character info that couldn't fit comfortably into the OP
-
Flashback teaser comics
-
Halfwrittenpalooza/beach episode/inspiration info
-
Script excerpts? In my WIP thread? It's more likely than you think.
*TL Note: Osananajimi means childhood friend.