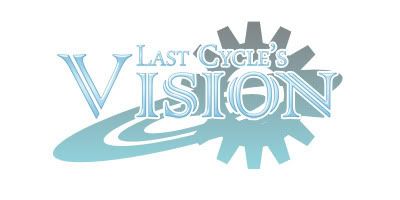 -- Updated as of 10/27/2012 --
This is a project between
Lumella
&
Syn
under the group
Arcane-Clock
.
Lumella

is responsible for the all the concept, visual and written assets of the game.


Syn

is responsible for the programming and pitching cool ideas in the midst of production.
STORYLINE:
A young woman woke up and forgot the memories of her life. She now lives in Last Cycle, a seemingly Utopian world where everyone seemed so happy and contented. However, one night, she received a mysterious e-mail, which revolved around her old self and Last Cycle. It is now her task to unravel the mystery of Last Cycle and remember her past memories before it's too late.
FEATURES:
• This game follows a linear storyline more primarily about the topic "Memory Recovery".
• It's in a Utopian setting where it follow s a science-fantasy genre.
• This game has a turn-based strategy system & battle system. Almost like an RPG.
• It also follows a social link system, and a dating simulation system where the Main Character can go out with date-able characters.
• More to come...
MAIN CAST: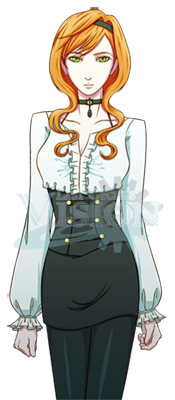 Main Character


A young woman who lost fragments of her memories. She doesn't recall how she she ended up in Last Cycle; however, she could remember a portion of her memory on the moment she met an accident...




The Assistant
She's an NPC programmed to take care of her patient, the Main Character . For an AI, she unusually developed a personality inside the game.

The Doctor
He's one of the Head Doctors in Last Cycle. He's the personal doctor handling the Main Character while she resides in Last Cycle.

The Patient


He's one of the earliest patients to reside in Last Cycle. He doesn't seem very social and prefers to watch the sky alone. He can be found in the park often.




The Detective


He's a detective handling a case of a missing person. He suspected to find a clue of the missing person in Last Cycle.



The Hacker
He is an acquaintance (or side-kick) of the Detective. He's helping the Detective with the case, though it seems he has other other motives in Last Cycle.

The Vagabond


He's a new patient in Last Cycle. He dislikes the presence of a company and prefers to be alone. He frequently hangouts in the church in Last Cycle.
PROGRESS OF THE GAME:
► Plot: 75%
► Script: 15%
► CG: 0%
► Sprites: 90% / Battle Sprites: 10%
► Backgrounds: 30%
► User Interface: 10%
► Music: 0%
► Coding: 20%