.hack//AI Buster - OELVN Adaptation of the original novel.
Synopsis:
[A prequel to .hack//SIGN.]
Albireo is a solo player in The World--a MMORPG that is played worldwide by thousands of people. He comes across a strange girl in a dungeon and is forced to participate in an event. After this bizarre incident, he starts to run into more and more characters because of the girl and her event. He is forced to make a decision—does he continue to the event's end, despite his guess that the girl must be some kind of glitch? Both he and his character data risk being damaged by this event, which turns the rules of the game upside down.
Main Characters:
Albireo
-A solo player whose character is a long arm. He is somewhat stern.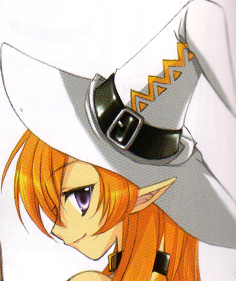 Hokuto
-A newbie player whose character is a wavemaster. She's rather bubbly, to the point of being annoying.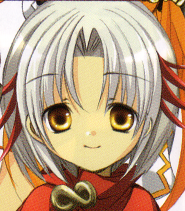 Lycoris
-A non player character. She is rather mysterious. Could she be a bug?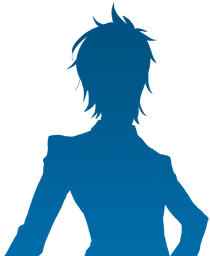 The Captain/Watarai
-Leader of the Cobalt Knights. Head debugger. Takes his work seriously--to the point that he sleeps in the office nap room so he doesn't have to commute.
Extra Characters: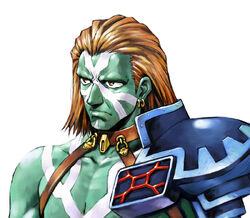 Orca
-An enthusiastic roleplayer whose character is a blademaster. He loves the game in a lighthearted, honest way.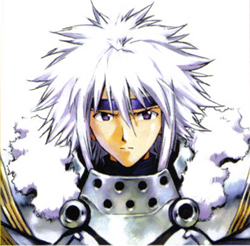 Balmung
-a serious player whose character is a blademaster.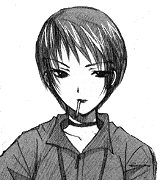 Errand Girl
-a rookie at CC Corp. Her boss can't remember her name. She's not very motivated.
---
Screens:
Before
After:
Status:
The game contains 1,318 screens of dialogue.
These screens contain a total of 20,998 words,
for an average of 15.9 words per screen.
Status: 29% Complete
Script: 61%
GUI: 40%
Music: 50%
Sound Effects: 50%
Sprites: 0%
Background: 0%
Event CG: 0%
---
Credits:
Story: Tatsuya Hamazaki
Character Design: Rei Izumi
Original English Translation: Tokyopop
Editing: Morhighan
Scripting: Morhighan
Program: Ren'Py
Music: .hack //GAME Soundtrack
Sound effects: .hack//GAME Soundtrack
GUI: Morhighan
Programming: Morhighan
Sprite Art: M-1ng
Background Art: M-1ng
CG Event Art: M-1ng
Bonus Gallery Contributions: M-1ng
Beta Testers: [positions open]
Voice Actors: [positions open]
---
I'm posting this thread to keep track of my progress and to see what interest, if any, there is in the project.
Have I missed anything? XD
Thank you for your time.