Yousei is a murder mystery game, and the third in the Jisei series (preceded by
Jisei
and
Kansei
).
Completed Thread:
http://lemmasoft.renai.us/forums/viewto ... 11&t=19187
11-24-2012
- Wow, it's been nearly two months since I held auditions. o_o We're not yet finished with recording, so I haven't posted a public castlist, yet. There are only two major characters left, though, then all the extras. Anyway, pre-orders are up. For $15USD, you get two wallpapers and access to the beta version. For the first week, 30% of the proceeds will be donated to the Red Cross. bo_o
Edit:
If you haven't played the first two, they're $15 apiece, but if you
go to this page
and use the code CM2012 you can get them both for $20 total.
For the past few years, Kangai has been a wanderer, but his return to his hometown has triggered a series of deaths linked to his past. He joins a group of psychic teenagers who solve mysteries under the watchful eye of the government. In Yousei, he and his group are sent undercover to a local university where they must dig up the remains of a top secret experiment. Upon arrival, they discover the project lead missing, and an old acquaintance racing them for the same information.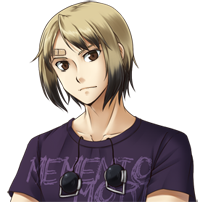 Kangai
A teenager with the ability to relieve the dying moment of any corpse he touches. He's understandably moody, but he seems to hold a special value for life.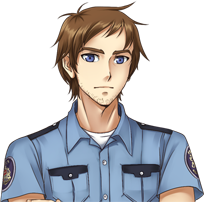 Detective Gurski
A local detective who used to work a much larger city. He was transferred to Edgewater as punishment for reasons unknown. Serious and somewhat cynical. He's in charge of making sure the kids don't get into too much trouble.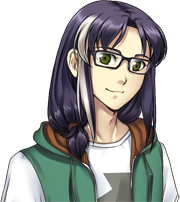 Naoki
A shy boy with an eidetic memory. Naoki is eager to please, and the most sympathetic member of the group. Because of his ability, he does most of the legwork and initial scouting for the group.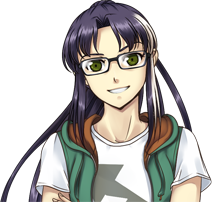 Aki
The leader of the group. She can project the thoughts of anyone she touches, and she generally acts as the mission leader. Fiercely protective of her younger brother. She likes to make punny jokes, but they're usually not that good.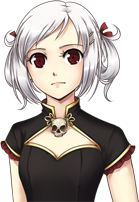 Li Mei
A quiet girl who absorbs the emotions of everyone around her. The subject of her past is taboo, but she seems to have an unnatural interest in death.
--
Final game will include:
-Voices
-An off switch for voices, should they not be your thing
-Four endings
-Art by Deji
-OST by Marc Conrad Tabula
-At least one murdered character - possibly more!
-In game notes and hint system
-Extra stuff