Genre: Fantasy
Pairings: Mainly BxB, One BxG pairing possible (But you have to go through a lot of bxb stuff to get to it.)
Endings: 21 (Seriously. And some have small variations depending on previous choices.)
Status: Done! Let's just hope there aren't any mistakes... Agh.
--- Sprites: 100% complete; Script: 100% complete (Though I might make more tweaks); CGs: 100% complete; compiling crud: 100% Testing: 100%
Plot:
Lorr is a merchant who is currently set up at an outpost in order to help supply the Gradoan army. The outpost was set up in an attempt to put a halt to the recent attacks made on the main city by the Shaherons, a tribe of people that live in the desert. The reasons for this sudden increase in violence is unknown, but that's hardly Lorr's problem--until the outpost gets raided and he ends up being captured by none other than the second prince of Shaheron.
Notes:
- Though there a lot of characters that are obtainable most of them only have one or two endings. This is because the original plan was to make a game where Rhael and Aydin were the only romanceable options. Thus, those two characters have a disproportionate amount of endings.
- None of the endings are bad ones (There are some that are better than others, but that's beside the point). I know some people won't like that, but hear me out. I wanted to make a game where you could feel free to choose whatever options you wanted and not be punished for picking the option you would naturally. I want to encourage people to go through the game picking the options they want and, hopefully in the process, give them as personalized an experience as possible in a vn with a set amount of endings.
- If you followed the old thread, you'll notice that the character sprites are different. I lost most of the old ones. I wish I could say that was because my computer was being stupid, but it's on me (I accidentally deleted stuff when I was clearing off my computer). Thus, the new sprites. Hopefully they look better.
- There is no music. I wanted to do this project completely by myself and unfortunately, I'm not musically inclined. At one point I was going to try adding music, but at this point, I just want to get it done.
Characters:
(Sorry in advance for the length of this post.)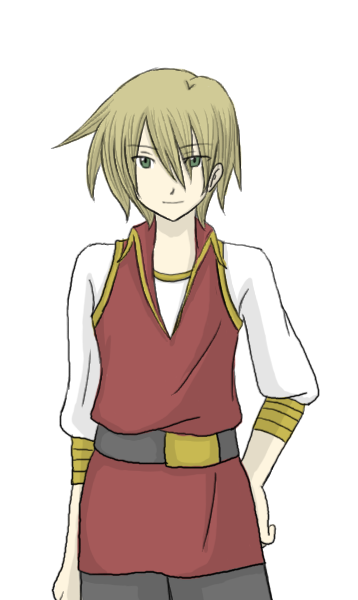 Name: Lorr
(Player Character)
A merchant who normally sells his wares at the capital. He has switched up his routine and is now providing supplies for the Gradoan army. Lorr is normally anti-war, but at this point he just wants the fighting to stop so that his "brother" Aydin will be safe. He hopes that by doing his part, he'll speed up that process. Personality wise, Lorr is easy to get along with, even if he is a bit crass at times. He knows several languages and can hold his own in a drinking contest.
Obtainables (Even if they shouldn't be):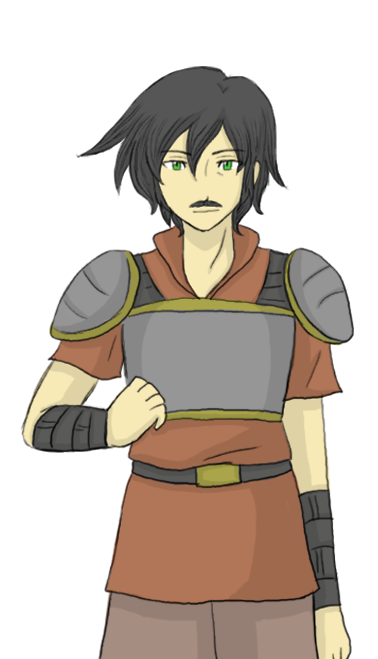 Name: Charlos
One of the soldiers that Lorr has befriended. They share a love of drinking and making fun of each other. He's generally optimistic, but often worries about the wife he left back home. He fears that she'll leave him because he's always away from home due to his job.
Name: Aydin
A high ranking soldier in the Gradoan army. Aydin seems rather stoic and unsociable, but the truth is he's just shy. The exception to this is when he's with Lorr. The two of them were raised together and brought up as brothers even though Aydin's parents are nobility while Lorr's mother was only a maid for their manor. Aydin is a master with a sword and won't hesitate to come to Lorr's defense.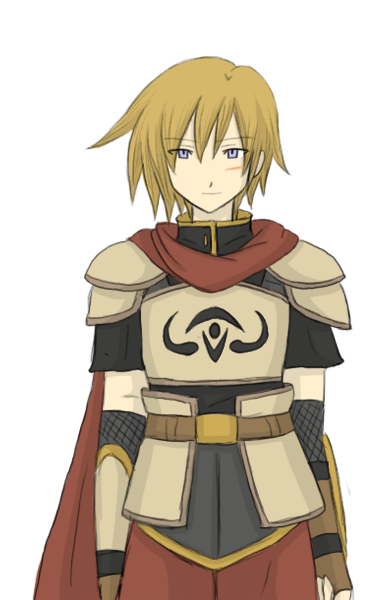 Name: Merris
One of the more powerful Generals in the Gradoan army. Aydin works under him. He may come off as heartless, but that is not necessarily the case. He just lets efficiency and practicality overshadow his nicer emotions. He is tired of the war and will do just about anything to end it so he and his soldiers can go home.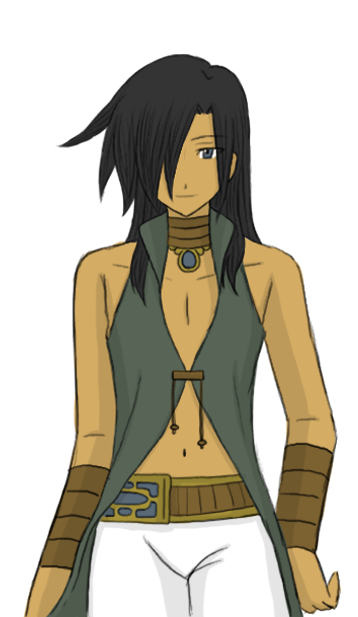 Name: Rhael
A cocky Shaheron prince who happens to be an excellent marksman with a bow. He's a bit on the spoiled side and sleeps around with no regards to gender. No one really cares though as he's the second son and thus, not in line for the throne. Surprisingly enough, he is actually a very intellectual being versed in many forms of literature and song. More importantly, he can actually speak the Gradoan language.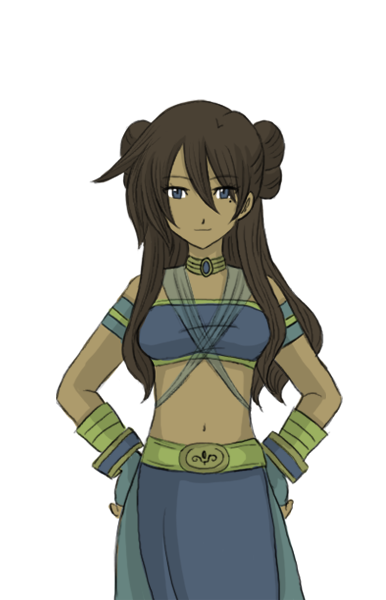 Name: Learah
A Shaheron merchant who specializes in selling flowers. She's materialistic and makes no real effort to hide this fact. She gets along with Rhael rather well, even though she picks on him a lot.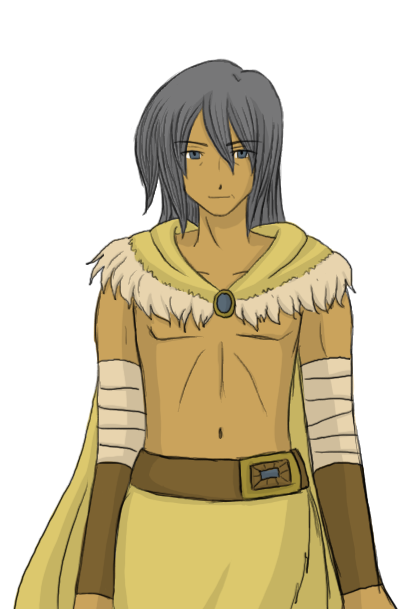 Name: Keral
Rhael's father and king of Shaheron. He continuously chastises Rhael's actions and makes it clear that he thinks that Rhael is wasting his time on meaningless pursuits.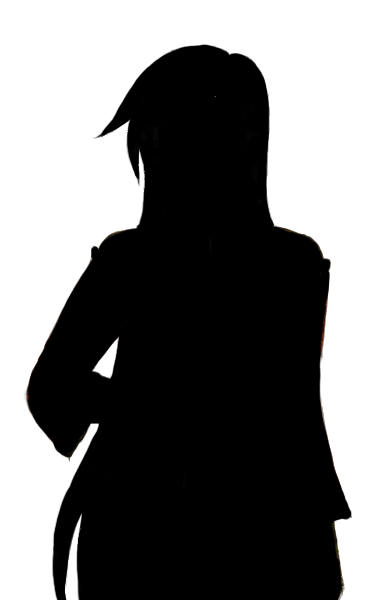 Name: ???
A secret character who is also obtainable. Side note: He's gorgeous.
If you guys have any suggestions related to programming stuff and you know how to do what you're suggesting, it would be awesome if you took the time to tell me how to do it because I'm a serious noob when it comes to programming.