Game Name: Get Dumped ☆
Genre: Comedy
Official Development Blog:
http://macuyo.wordpress.com/
Release Date: March 15, 2013
LINK TO GAME:
http://lemmasoft.renai.us/forums/viewto ... 11&t=19865
Message
Hey guys! This is going to be a short VN for me to take a break from my main project. This VN is purely comedy and nothing else haha~ Hope you guys like it!
PS. This game started off as a parody of typical clichéd shoujo manga. (Not sure if it's still considered to be that though haha)
Updates
03.15.13 - Game released.
03.13.13 - Programming is completed.
03.12.13 - Script is completely done.
02.06.13 - Progressed on script. Finished 2 full endings (plus sections of other endings).
12.28.12 - Added a statistic box in the progress section, which includes the word count so far.
12.25.12 - Merry Christmas! Progressed on the script. Started inputting it into Ren'Py.
12.06.12 - Updated post with new sprites. More script finished.
12.02.12 - Development blogs updated with new look. Finished the introduction of the script.
11.09.12 - All CGs are finished. Art part of the game is complete.
11.04.12 - Added a side image, changed the main menu. Gallery coding mostly done.
10.05.12 - Added the some of the features of the game.
09.28.12 - Done drawing and coding the main menu.
09.26.12 - Finished all the sprites for the game.
Plot
Michi has been living nothing short of a shoujo manga romance with her perfect boyfriend... until he asked for a break up. Lost and confused, Michi asked for one last date. Now she has to find out the reason he chose to do it and change herself before it's too late!
Characters
Michi
"Tell me this is a nightmare!"
The main character. An ordinary high school girl who is completely in love with her boyfriend.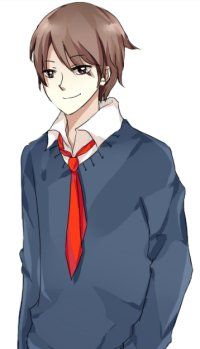 Arashi
"Hm? Prince? Haha, no way! I'm just me."
Michi's boyfriend and the most popular boy in school. Good looking, nice grades, great at sports, kind personality... the seemingly perfect prince. But at the same time, he's a bit oblivious and naive.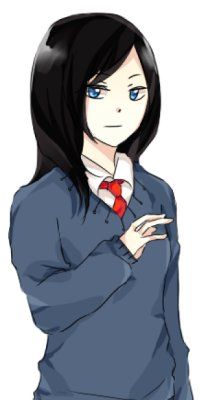 Kisa
"Time to improve yourself."
Michi's harsh best friend, currently dating a college guy. Someone who Michi goes to for advice from fashion to life problems.
Features
Features:
- 6 endings (1 secret ending)
- ~60 minutes playtime
- CG Gallery
- original art + graphics
Progress
Script - 100%
Plot Outline - 100%
Programming - 100%
Sprite Art - 100%
CG Art - 100%
Code: Select all
Statistics:

The game contains 1,831 screens of dialogue.
These screens contain a total of 17,438 words,
for an average of 9.5 words per screen.
The game contains 9 menus.
Team
Me and free resources!
Art (
http://melyui.deviantart.com/
)
Screenshots
Feedback, advice, comments, etc will be appreciated~