Intro
*:・゚✧*:・゚✧*:・゚✧*:・゚✧*:・゚✧*:・゚✧*:・゚✧*:・゚✧*:・゚✧*:・゚✧*:・゚✧
The car honks, then hits. It was a simple enough mistake. It happens. Cars swerve, miss. People die.
You were too caught up in thoughts and, you guess, it was probably going to happen at some point because of that, in whatever way. But this was too soon. You're 15, and you've got plans.
You know you're dead when you open your eyes and get up. There's another girl in front of you and you don't have to ask to know it's Death.
Synopsis
*:・゚✧*:・゚✧*:・゚✧*:・゚✧*:・゚✧*:・゚✧*:・゚✧*:・゚✧*:・゚✧*:・゚✧*:・゚✧
This is a game about two girls and a grim reaper. You play as Harper, a 15 year old girl killed in a car crash in the beginning of the game. Having other plans than dying, she makes a deal with Death. If she kills one person a month from then by midnight, Death will accept that as compensation and move on. Harper will die some other year. If not, Death will take her life when the month is up.
Harper takes the deal. She's brought back to life and given the month. Death instructs her to kill Dolly, another girl in her classroom.
To Harper, it sounds easy enough. Empathy isn't familiar with her, and she's willing to use that in her favor with her life at stake.
She's almost never felt a need to be close to anyone, and in the rare times she does find loneliness, she finds ways to ignore it, distract herself. But when she begins talking to Dolly - a loner like herself with a love of ghosts and escaping reality into the realm of imagination - an unexpected bond begins.
Etc
*:・゚✧*:・゚✧*:・゚✧*:・゚✧*:・゚✧*:・゚✧*:・゚✧*:・゚✧*:・゚✧*:・゚✧*:・゚✧
This thread is mostly to report progress and share concept art, ideas, script dialogue, and possibly a demo in the near future, but any feedback is always welcome. I apologize if I'm late to replying to any critiques, comments, or questions - I'm in the middle of packing/moving across the country to go to college, but I'll try to respond as often as possible.
Art/Interface/Concepts
*:・゚✧*:・゚✧*:・゚✧*:・゚✧*:・゚✧*:・゚✧*:・゚✧*:・゚✧*:・゚✧*:・゚✧*:・゚✧
Title Screen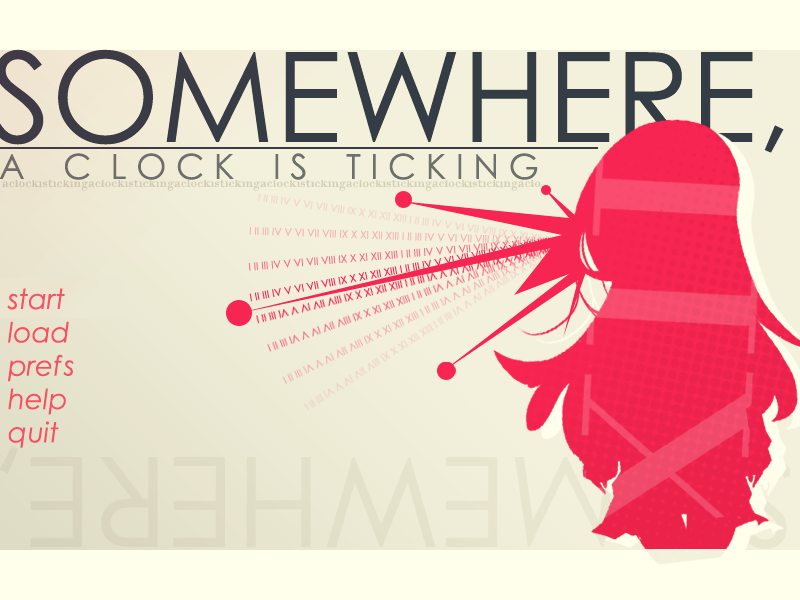 Character Scribbles

Dolly Bio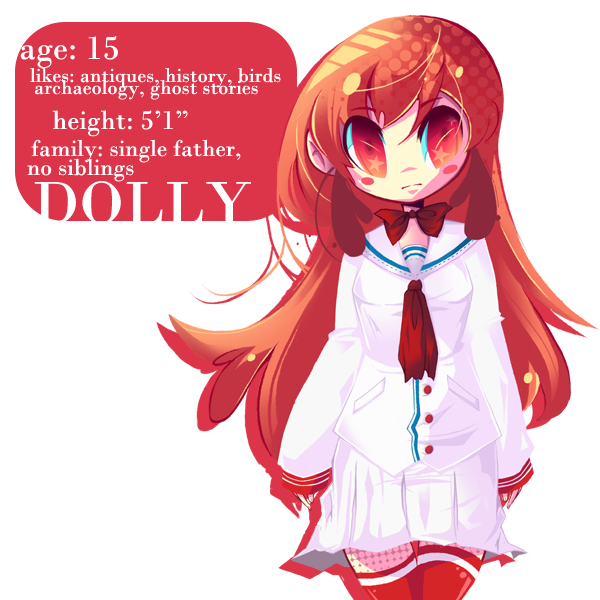 Mockup Dialogue Design #1