One day, the last man on Earth came home to find a girl sleeping on his bed.
Release Date: TBA
Rating: Mature / Teen
(explicit content can be switched off at start of game)
Story:
The Dust Bowl: ground zero for the event that wiped civilization from the face of the earth. Plagued by toxic gas clouds and once-human monsters, only one man survives to call this wasteland his home.
Trash takes his name from his lifeblood, scavenging and restoring what he can from the rubble in order to live another day. He lives alone in his self-made shack, surrounded by the machinery he loves and hidden from the world that wants him dead...
Until the day he finds you, a young woman somehow untouched by the harsh reality of the Dust Bowl.
As he teaches you how to take care of yourself in this new and brutal world, you might just end up teaching him something in return.
Screenshots: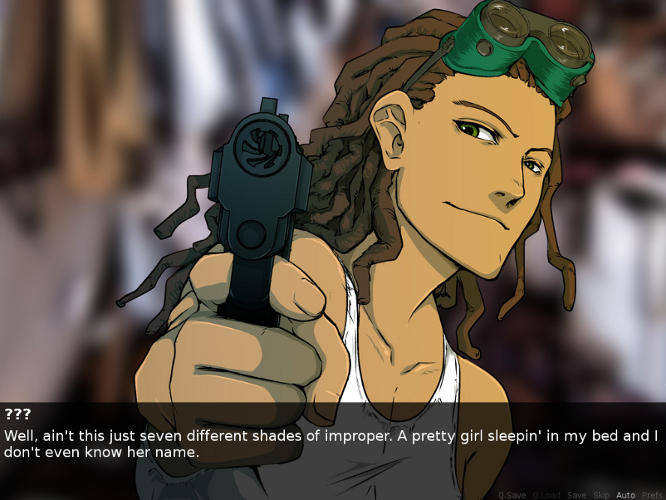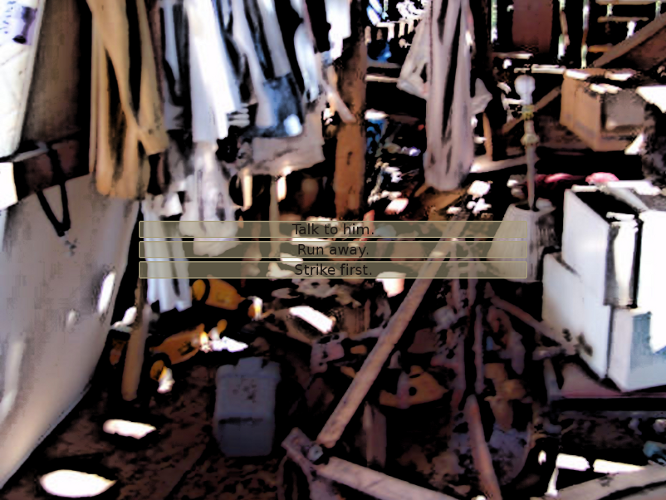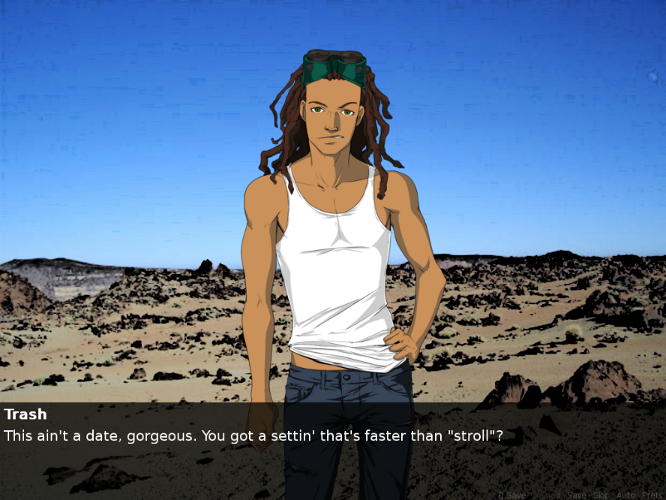 Info:
Aloners will be a free, highly interactive visual novel with a female protagonist and one supporting male character. The emphasis will be on exploration of the post-apocalyptic setting and on building a relationship with a character who remembers what you've said and done in the past, and reacts accordingly.
There will be no stat-raising, and protagonist auto-dialogue will be kept to an absolute minimum. The aim is to immerse the player in the world and let them roleplay the main character their way.
Follow development more closely on my
tumblr
.
Feel free to share opinions, ask questions, make suggestions... Otherwise, please stay tuned! :)
-
Credits:
Character art by
PeriwinkleImp
Background art from
Morgue File
Music by
Kevin MacLeod
Progress:
Art:
Sprites:

COMPLETE


Backgrounds:

COMPLETE


GUI:

IN PROGRESS
Writing:
Story:

COMPLETE


Script:

IN PROGRESS
Technical:
Coding:

IN PROGRESS


Testing:

X