[Story]
Ataxia is a story about a fictional city named Elysium in the year 2064. It follows the stories of two protagonists, Madoc Crewe and Xun Chen, who face a corrupt government and vicious gangs as they seek the source of a plague that has begun to ravage Elysium. With the help of various Elysian denizens, including Olivia, a young woman raised in the thick of the city's most powerful gang's affairs, and Richard, a former doctor struggling to stop the rampant disease, the protagonists can choose to save the city and the people in it… Or destroy it entirely.
[Features]
- Two playable characters: one male and one female. The player chooses who they play as!
- Nine characters (six per protagonist) available for pursuing.
- M/M, M/F, and F/F, dependent on who the reader chooses to play as.
- Various unlockable content, including CGs and a "true end."
- Multiple ends per character.
[Protagonists]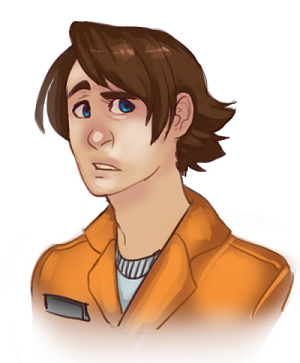 Madoc Crewe
Age:
23
Madoc, the male protagonist of Ataxia, is a friendly albeit nervous young man with a backbone made of marshmallow; he lacks any sort of self-confidence and it shows. He is incredibly unfortunate and always winds in the wrong place at the wrong time which is exactly how he got convicted of the slew of murders he did not commit. He allows himself to be pushed around with little to no complaints and not only does this hurt him but often the others around him as well. He is awkward, easily flustered, and is a pro at working his way into awful situations. As one of our writers put it, he "wimps his way into destruction."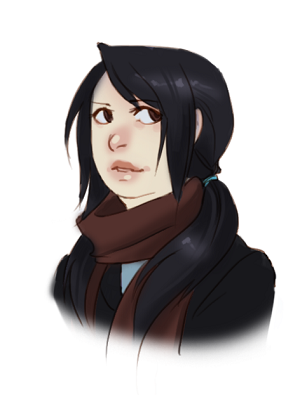 Xun Chen
Age:
21
Xun, the female protagonist of Ataxia, is everything that Madoc isn't. She is strong-willed, stubborn, and will get what she wants no matter the consequence. Xun, unlike Madoc, has lived in Elysium all of her life but only recently moved out on her own, getting a job as a delivery girl to pay for her rundown apartment. Xun has a difficult time asking for help even if she desperately needs it and much like Madoc's lack of spine, this hurts her severely. Overall, Xun is a nice person but difficult to
really
get to know whereas Madoc is an open book.
[Romance Options]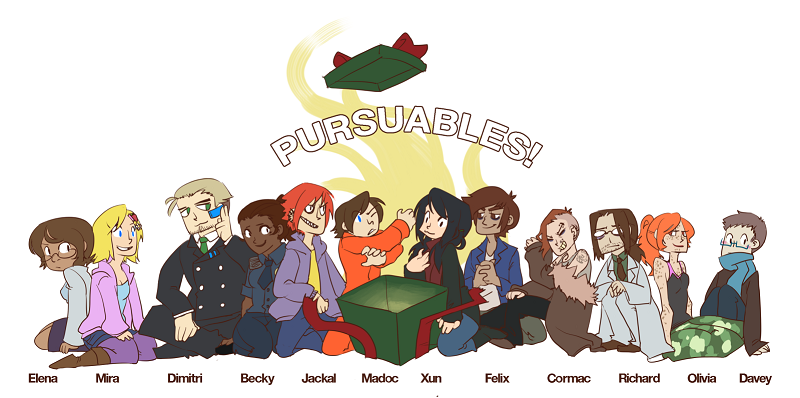 We are still actively working on the romance options' stories and routes, so we will post individual pictures and elaborate more on these characters as information becomes available!
Olivia King
Age:
22
Olivia was born into power and privilege, as her father is a higher-ranking member in the city's largest and most powerful gang. She was raised within the organization, knowing from a young age what sorts of things kept her daddy in power, but never really understood the gravity of it. Instead, when she was 18, she joined the family business, actually helping various branches of the organization. She was in negotiations to buy a truckload of guns when the operation was discovered by police and she was arrested, and, because she refused to accept a deal to give up the names of her family, she was incarcerated.
Olivia is laid-back and generally friendly, with something of a devilish streak. She doesn't take much seriously, and even when she does she lends it an appropriate amount of levity, because she doesn't believe in stress. She has the easy confidence that comes with being born into importance, plus a certain level of comfort with herself and everyone around her. Also, despite her generally rather tomboyish appearance, she really, really likes pink and frills.
Dimitri Pavel
Age:
25
Dimitri is a well meaning man that enjoys the challenge of his work. Hell, he enjoys any challenge, really. Smiles and and reassuring words are what he enjoys sharing. He enjoys trading snarky words with allies as well. Still, he is detached to the troubles of the lower class of Elysium due to his upbringing.
Elena Ehuan
Age:
24
Elena is a kind and forgiving person—perhaps too forgiving. In fact, she would rather remain willfully ignorant of the big picture if it's too frightening, and encourages others not to get involved in anything dangerous. She tries to smooth things over when her friends or family are arguing, and prefers to avoid conflict entirely if it involves outsiders. Being both diligent and overly focused on the present means that Elena is often tired, since she tends to stay up to get just one more thing done.
Elena is terrified of a number of the other people working for the government, but hides her terror beneath a blank expression and curt replies. For this reason, she can come across as rude at first. All she wants, though is to stay in her corner and get work done while the intimidating people leave her alone. She is, of course, much more relaxed at home and has a friendly smile.
Despite her avoidance of conflict and anything remotely dangerous, she has a strong sense of morality and fairness.
Cormac Douglas
Age:
21
Cormac's upbringing could be considered normal, enlisting in the military shortly after high school. However, shortly after beginning his tour, he was sent home due to an illness in the family. His little sister, as he soon found out, had a life-threatening illness that left her hospitalized for eight months before her eventual death. Cormac fell into a deep depression that brought him to experiment with drugs and landed him on the crime-riddled streets of the city where he has been since.
His mind wrecked by drug abuse and other trauma, Cormac is scatterbrained, paranoid to the point where he does not trust himself in his own thoughts, and skittish, often repeating a phrase or an action multiple times to reassure himself of things. Cormac hates what he has become, falling deeper and deeper into depression over the years. A tweaker, he can often be seen tapping his foot, constantly moving his hands around, and shifting his gaze.
Becky Thomas
Age:
26
Becky is a tough as nails, independent young woman. She takes her job very seriously, and has a strong sense of justice that was passed down to her from her father. She doesn't take shit from anyone, and she speaks her mind, and can also be rather blunt with the way she speaks to people. But she is a kind person, and always goes out of her way to help anyone in need.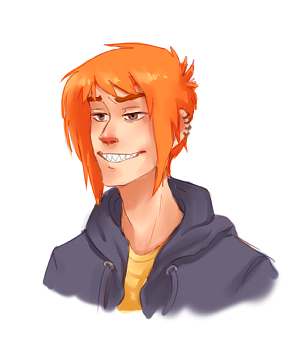 Jackal Frohlich
Age:
25
Jackal can be angry, violent, rude, and selfish. He lashes out when frightened, responding to most negative situations with violence, and can he hard to calm down once agitated. He also suffers from mood swings and depression, and likely needs to be on some sort of medication for these things, which he unfortunately has no access to. He can also be racist and sexist, and is generally not an easy person to get along with. This, however, does not mean that he is a bad person. He has it within him to open to him so a few special people, and once he does, he is a loyal companion for life, and he can be willing to risk life and limb for you.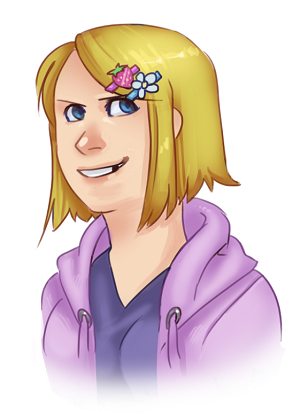 Mira Miner
Age:
22
Mira is a seemingly kind person, willing to risk life and limb (and incarceration) to help someone. She is sarcastic, often taking her playful jabs too far without realizing it. She can be quick to trust a person but even then she is not an open book; many things she prefers to keep to herself, and for good reason. Overall, she comes across as a pleasant enough person though getting her to open up is a struggle all in its own.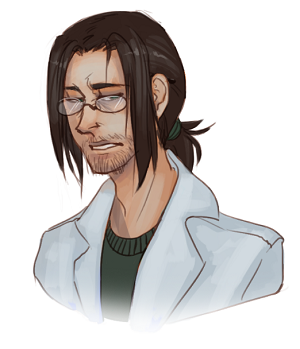 Richard Hart
Age:
30
Once upon a time, Richard was a happy man. Helping the sick and injured was his greatest joy in life, even despite the stress it often brought. He really loved his work at the hospital and did his best to help the patients he was assigned to, always trying to look at the positives and keep people smiling around him, especially his patients. There was hardly anything that could bring this man down...until an unfortunate incident happened at the hospital he was working for. His outlook on life did a complete 180 and he just lost faith in everything, basically becoming a bitter hermit after leaving his job. However, despite what he had to endure, Richard still keeps to this oath as a doctor and still helps anyone, regardless of who they are. He comes off as uncaring, harsh and not very trusting, but honestly, that's just a shell he's hidden himself in to keep people from getting too close to him. Beneath all of that, he's just very lonely and depressed, but he's too afraid to open up to anyone.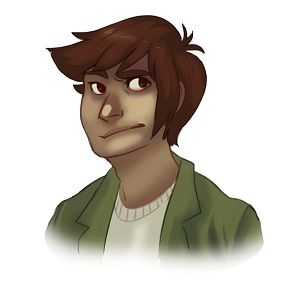 Felix Sotelo
Age:
20
Felix is aid back, and likes to joke around a lot, especially when he is with Jackal, or when he knows he has drugs on him, or when he's high. During this time, he'll also make a lot of inappropriate comments, and be pretty immature, but he doesn't really mean any harm. And any pickup lines he uses are always jokes. He can also be rather loud and obnoxious, but all around means well. If he's going into withdrawal, he'll lash out at anyone and everyone, and is prone to violent outbursts, or he'll stop talking all together.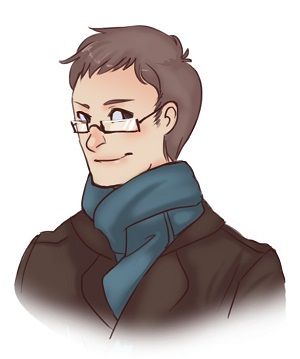 David "Davey" Cornell
Age:
23
Cheerful, positive, and an all-around friendly person, Davey is rather out of place in the dreary city of Elysium. Despite all the bad going on around him, Davey chooses to look at the brighter side of things, even if said brighter side seems nonexistent. He can be over-bearing at times, often clinging to those he cares the most about. It is probably because of this and other aspects of his personality that makes him so good at his not-so-great job. When Davey is upset, he keeps it to himself, isolating himself from others until things cool off. He is easy to push around, has a high patience-level, but, when pushed far enough, will go as far as to leave the person doing the pushing without so much as a single word.
[Other Characters]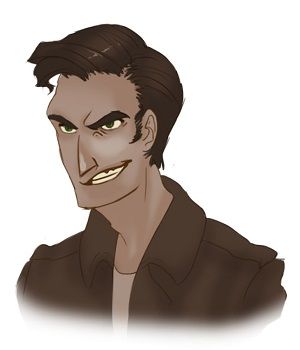 Zevul Rotem
Age:
30
Zevul looks and acts like he's probably going to follow you home and rob you. In fact he has no bounds of personal space and might follow you for a while. He's rude, sarcastic, and probably too full of himself for his own good. Once you get past his thugish side, he's a bit more relaxed but still rather annoyingly obnoxious about himself. If the question of free will comes up at all, Zevul gets serious. That's about the only way to get him to be serious. The trick to get him to listen and come to terms with any sort of order, tell him the opposite of what you want him to do.
Emma Belrose
Age:
24
Emma is an intelligent woman who acts kind and friendly to her co-workers and the people around her. She works hard and is not afraid of getting her hands dirty. She is proud of her own beauty and happy that her job as a model allows her to flaunt it. Despite her general friendliness to those around her, she keeps a safe distance between herself and other people and thus does not have anyone she could call a friend. The slight exception to this is Dimitri, who she has known since they were children and shares a strange bond with.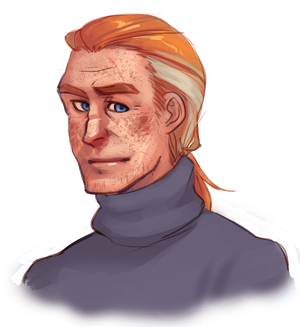 Leif King
Age:
42
Leif is not very smart, but he is practical and level-headed. When he was younger, he was more earnest and more reckless, but experience has jaded him down, though he still sometimes shows his more innocent, affectionate side. He's very cautious and dislikes taking risks, preferring to allow others to make the difficult decisions for him.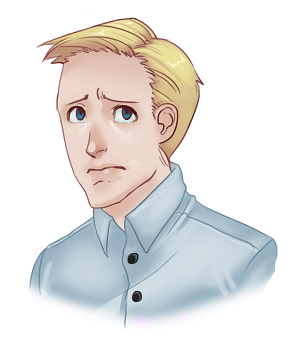 Nathaniel "Gremlin" Grenville
Age:
24
Nathaniel is, outwardly, a nervous, awkward nerd. He appears overearnest and friendly, constantly eager to help even though he always seems on the verge of a breakdown. He's a loyal little puppy dog... on the outside. In reality, he's cold and efficient, with little trouble setting feelings aside for the sake of his mission. He believes intensely in his government, and it is the highest purpose he knows. This isn't to say he doesn't have emotions, but he tries to ignore them for the sake of his work.
[Links]
Veggie Studios's Tumblr
Veggie Studios's Twitter
I would really love general feedback for our visual novel. We are all very excited to be working on this and would love to hear what you all had to say!
Thanks for taking time to read this! I will be absolutely sure to keep this updated! : )