Story
This kinetic novel features, Rolland, a sweet cat with a sweet tooth. He is the proud owner of a candy shop, but he has one problem; he can't keep his shop's inventory stocked, because he keeps eating it. His customers aren't very happy, but maybe his friend Doidoi can help him.
Demo video:
http://youtu.be/y8d2uhpV4VI?t=1s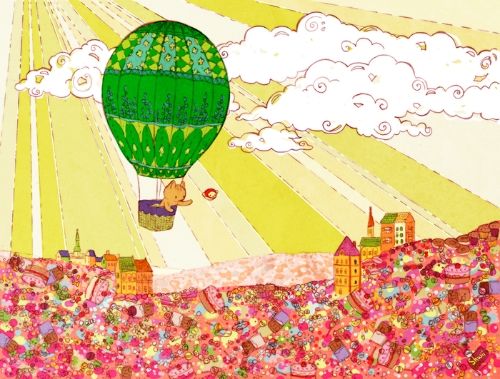 Characters
Rolland- A candy store owner with a sugar addiction. His methods for overcoming this may not be the best. He could switch careers, but he's dedicated to candy.
Doidoi- Rolland's best friend. She works as cashier at his shop and tries to help him overcome his problems. She dreams of opening her own business one day, but what will it be?

About
This is a commercial game and will be appropriate for kids. It's currently for iPad only, but I'm exploring ways to port it. The major items left to complete are animation, sound, and mini-games. It's currently on hold while I complete Little White's Valentines. Any comments or advice about what you'd like to see in terms of content or anything else would be super helpful!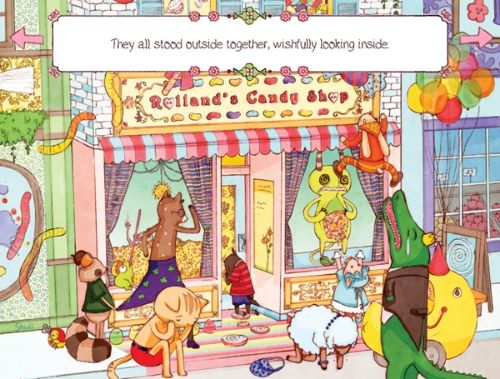 Progress
:
Writing: 90%
Artwork: 90%
Animation: 45%
Programming: 75%
Sound: 10%
UI: 75%