You can download the game from this other thread-
http://lemmasoft.renai.us/forums/viewto ... 11&t=28956
Plot:
You play as a young woman named Susan (changeable) who is on her way to the popular vacation destination Fortune Island. She works as a freelance writer and has been hired to do a one-time article for the local newsletter of the island. Despite some oddities in the way she was hired, this seemed like a straightforward gig. Once on the island, Susan is informed she will have to interview someone in order to write the article. However, this relatively simple task ends up being far more frustrating than Susan anticipated. A seemingly incompetent temp-boss, uncooperative and weird townsfolk, interruptions, and other challenges will make successfully writing this article an uphill battle from the very start.
Features:
-100,000+ words
-6 character paths
-18 endings (plus a few Game Overs)
-6 unlockable epilogues
-7 CGs
-Free
Rating:
E10+ (though that's just being safe, there really isn't anything 'mature' in the game)
Current Stats:
Code: Select all
The game contains 10,590 dialogue blocks, containing 108,952 words and 586,445
characters, for an average of 10.3 words and 55 characters per block.

The game contains 201 menus, 182 images, and 13 screens.


Main Character:
-Susan (default name)
Susan is the character you make choices for in FI: Interview. You will be able to pick her name early in the game. She works as an underpaid freelance writer. She has been a bit depressed recently because she hasn't gotten any decent jobs for quite a while. Susan is passionate about writing and is generally a serious person. However, despite her professional nature she may or may not secretly be a little crazy. In the end that will be up to the player. Susan has a hard time making friends. That is mostly because she has a few self-esteem issues that affect her personal life. Susan has a habit of incessantly asking questions even when it is not required for her job. Susan does not appear on screen.
Side Characters:
-Boss
Boss is Susan's temporary employer. He writes a Bi-Seasonal Newsletter for the residents and tourists of Fortune Island. For this installment, he will not be able to write one of the articles and since most of the people on the island are vacationers he has no choice but to hire someone from the mainland. Boss is eccentric and a little too excited about being someone's boss, which is probably obvious considering he decided to call himself "Boss" for the day. Boss tends to use clichéd phrases that have been said a hundred times and yet he always seems to get them wrong. He is also incredibly unhelpful when it comes to directing Susan in her job. At times it seems as though he has set her up to fail instead of succeed. While this annoys Susan to no end his actions truly had no ill intent.
-Mayor Marisol
Marisol is the mayor of Fortune Island. She considers all the people on this island to be her children and refers to them as such. Marisol will sometimes show up during character paths but you don't want to try interviewing her. She unfortunately does not have time and it is protocol for all interviews to be scheduled in advanced.
-Boat Captain
He sails the boat to and from the island to the mainland. He enjoys chatting and joking around with the passengers. He also has a wife and three kids back home... He's not very important but he still exists.
Interviewees:
These bios are based on Susan's first impression of each interviewee. Her judgments were hastily made and not all of them will end up being (entirely) accurate.*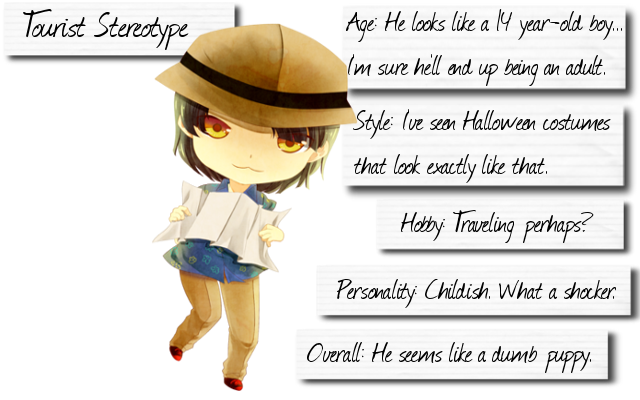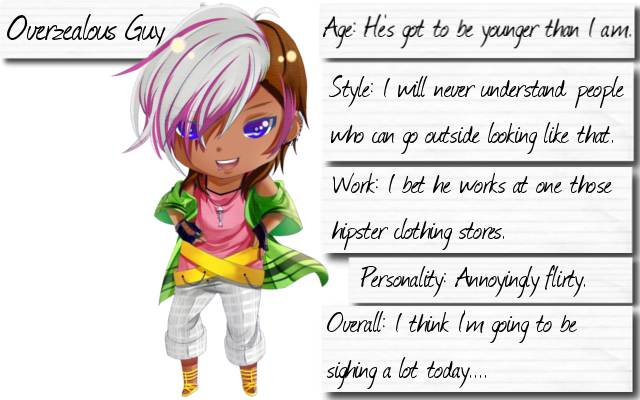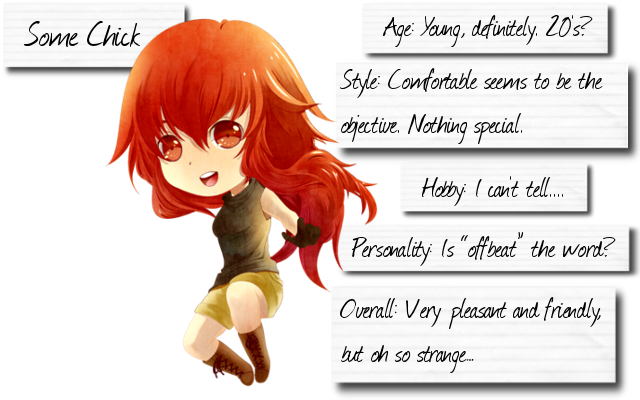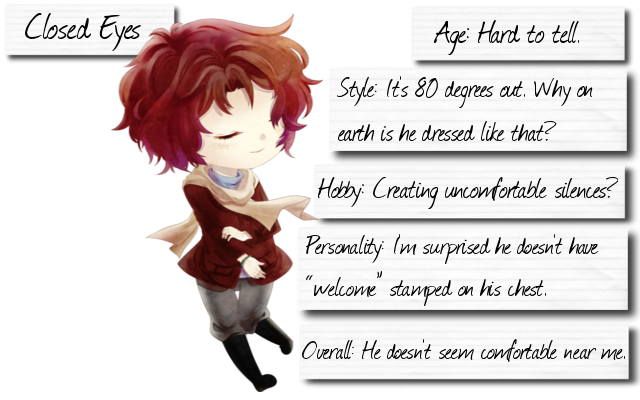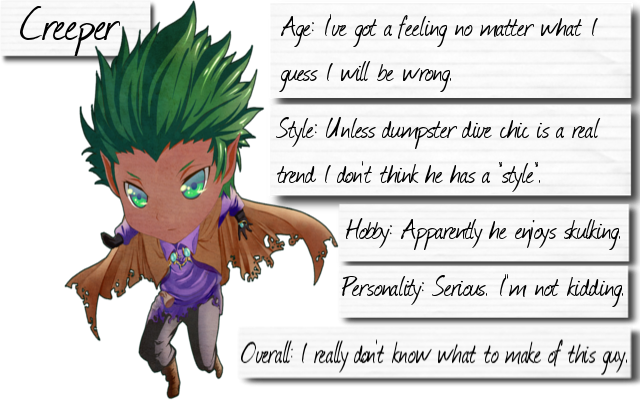 *The bios are not exactly insightful, since you are meant to interview these characters to get to know them. If you would like to see a more legit bio I can PM that to you regarding the character(s) you are interested in.
-Art by Others
Art by all the lovely people I've requested and commissioned :>. Click an icon for the full image and credits.



































Character Design: The stupendous silvery_rain*, Googaboga, and Flanshiu*
Sprite Art: The charming crestforge
Chibi Art: The lovely kura-ou
CG Art: The charismatic chocojax
Background Art: The magnificent mapletaffy
Logo:The impeccable iiStarCandy
GUI assets/programming: The marvelous mapletaffy
Writers: The great Googaboga and Dawnfire
Editors: The clever KaenSe4, Hazel-Bun, AntiquedFae
Proofreaders: The divine Dawnfire, omgitstay, AntiquedFae
Beta-Tester: The awesome AntiquedFae
Programming: The remarkable Ren'Py Cookbook and Googaboga
Sound Effects: The stupendous SoundJay.com and GRSites.com
Music: The brilliant Brian Hughes of Dreambrush Studios (Dreambrush), syncopika, Bassa Island Game Loop and Forecast Elevator- Kevin MacLeod (incompetech.com)*, Ambrosia Beach and Touch the Sky- Aaron Krogh, (
https://soundcloud.com/aaron-anderson-11
)*, and Island Fever- Partners in Rhyme (
http://www.partnersinrhyme.com/pir/free ... oops.shtml
)*, Jonathon M. T. Roberts*, Musmus (
http://musmus.main.jp/
)*
*These people aren't from Lemma Soft.
Thanks for reading ^3^~