Hello! I've been lurking awhile, but I figured it's about time I finally posted something. I'm currently working on a non-commercial visual novel and I figured I could use some support (and some accountability), so here we go!
Story
The year: 199X.
The setting: A tiny town in the American Midwest
The story: Four teenage outcasts decide to end the school year with a bang: by summoning demons at the junior-senior prom.
Characters
Main Character
(name and gender chosen by the player)
Recently moved from LA due to parents' messy divorce. Likes to write stories about vampires, draw comics about vampires, and pretend to be a vampire. Wears a trench coat even in the summer.
Penny
A playful, energetic girl whose dream in life is to become a comedian. She might seem like she's always goofing off, but she's actually very hard-working and ruthless in her ambitions. She is the founder and tyrant of the Goetia Club.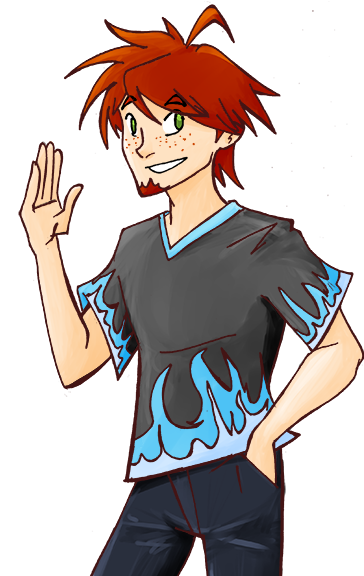 Louie
The aspiring rock star. He can be irritable at times, and he's a little rough around the edges, but he's a kind-hearted boy who is always thinking about others. His dark secret? Louis is actually his middle name. His first name is Lestat, because his mother was a couple decades too early for Twilight.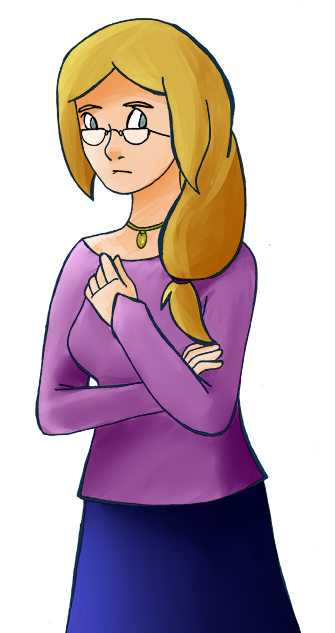 Freddie
Freddie's a young Wiccan who accidentally planted the idea of demon-summoning into Penny's head. She's extremely intelligent and speaks four languages, but does poorly in school, mostly due to her cripplingly low self-esteem. Her hobbies are reading fantasy books and trying to make herself invisible via sheer willpower. It hasn't worked yet.
Planned features
- Date the characters or try to get them to date each other
- Affection points system
- Puzzles
- Multiple endings
- Custom GUIs
Current word count: (as of Dec 29, 2013): 11,987