Hey guys, I'm new here ; 7 ; )/
I've actually been working on this game for a while now but finally got far enough into it to post something up.
The game's a collab between a couple friends and myself...they're helping me with the story development and whatnot while art and coding is all me lol
This is the first game I've worked on and it's been a bunch of
tearsandblood
fun~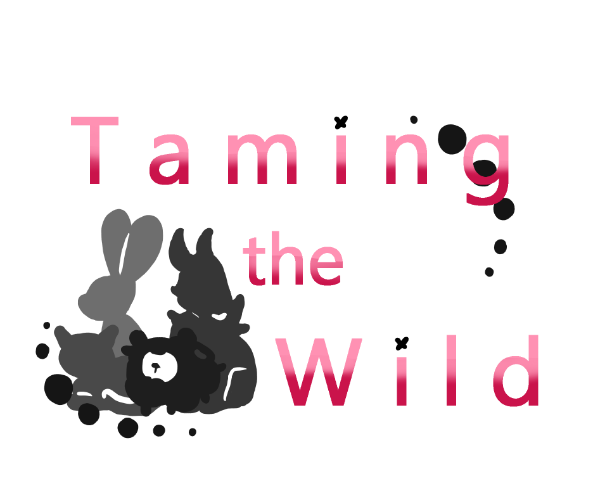 Updates
11.26.13 - Added a character that has possible friendship ending and edited the plot a bit with information I forgot to include.
12.19.13 - About 50% finished with secret character path.
Plot
Ran Uemura is a
somewhat
normal high-school girl who has lived with nothing but men her entire life. After 17 years of "torture", she finally gets a chance to move away from her testosterone-filled house and board in an all-girls school. However, once she arrives at her destination she discovers that she was instead enrolled into an all-boys school. Despite the strange mix-up the head master of the school gives her the opportunity to sit in the classes for a day in the case she would rather continue her education there instead of her old school--which, after some debating, she decides to go through with. By chance, or perhaps fate, she encounters the rumored wish-granting old woman dwelling within the abandoned zoo of the school and wakes the next day to everyone having animal ears--and it's somehow all her fault! With the blame entirely resting on her shoulders, she is forced to stay in the school and resolve the problem before senior graduation--or face the wrath of many angry beasts.
Characters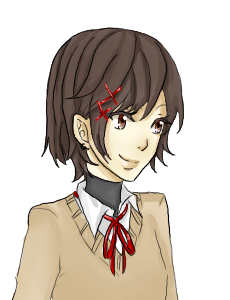 Ran Uemura
The 'man-hater' main character of this story.
A bit outspoken and friendly, she somehow finds herself the 'hostage' of an all-boys school after a single mindless wish was granted.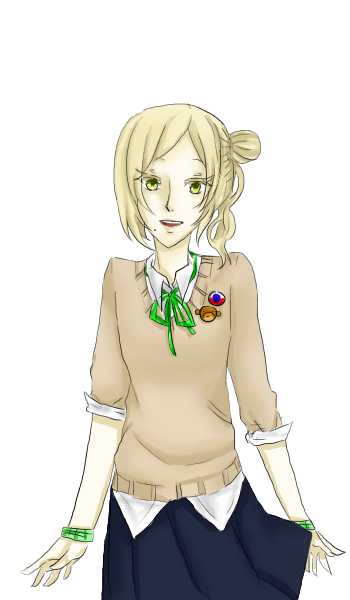 Chiaki Inoue
The loveable and odd younger sister of the foul-mouthed prince.
She's a friendly girl who tends to go at her own pace and loves gossip almost as much as she loves to sleep early.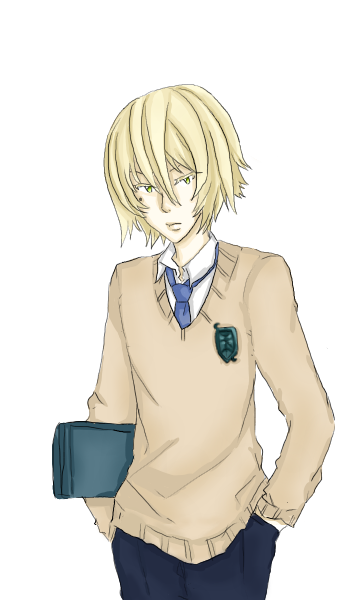 Ritsuki Inoue
A princely 3rd year student with quite the royal temper.
He won't hesitate at all to spit out a foul word (or three ) if someone has upset him.
Senri Seishiro
The relaxed 2nd year who's head seems to always be in the clouds or in his arms as he naps--which he does often enough.
If he isn't sleeping in the classroom by the end of the school day, he's usually off admiring the plants around campus...and sometimes talking to them...?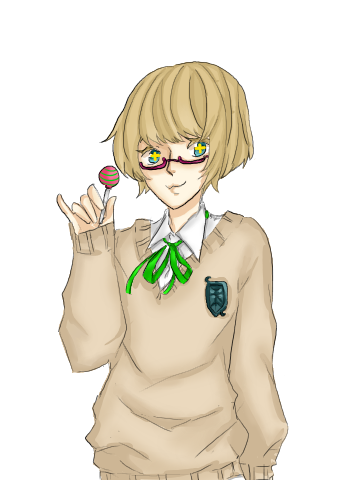 Akira Shimizu
A rather feminine looking 1st year full of energy and optimism.
He hands out flirtatious remarks like candy, although most of the time it tends to sound like harassment.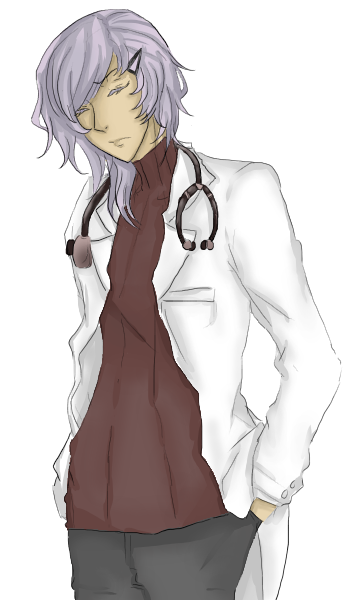 Kazuma Hazare
The school doctor with plenty of attitude to go around.
He can usually be found hiding out in the Infirmary and is incredibly lazy; it's a wonder he hasn't been fired yet.
Screenshots
Title screen & Preferences screen;;;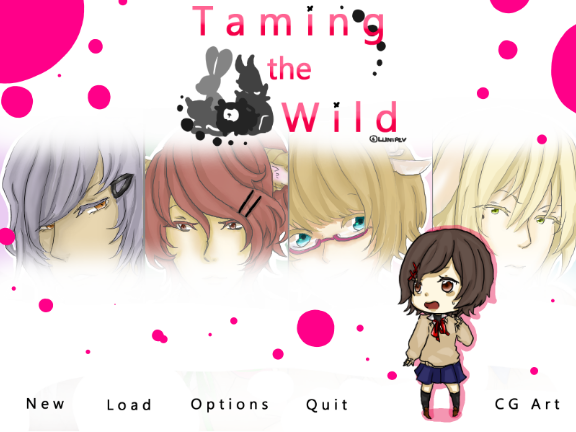 Some dialogue about old ladies and a cg--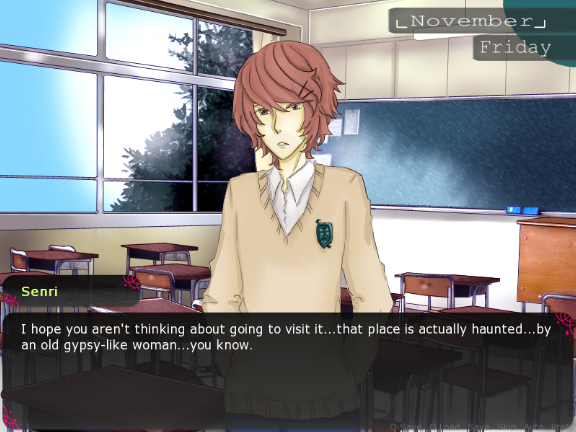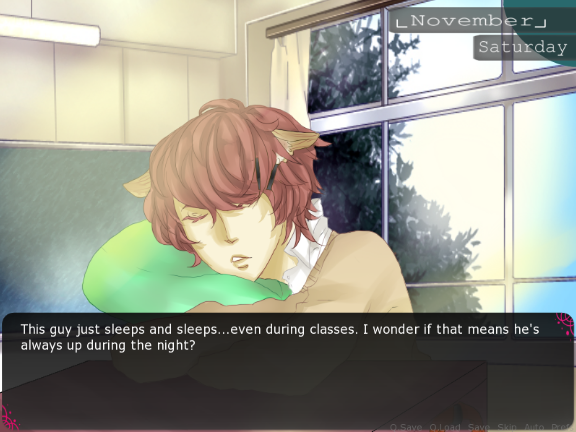 Features
- Play through (about) 4 months of Ran's life in an all-boy's school
- 4 obtainable guys + 1 secret path
- Total of 11 endings, 2 per guy
- 45 CGs
Progress
Script: 75%
Coding: 90%
Sprites: 100%
CG's: 75%
BG's/Music: (free resources) 100%
Other
So far I've finished all of the guys endings, just gotta do the other 3 endings and all the remaining CGs. I'll probably post a few more or so of them soon.
I feel like I've put way too much info alreadyhaha
Please let me know what you all think of this game so far and if you want which guy has caught your attention xD
Any comments, advice, etc are greatly appreciated~!