2015 Dec 28th Update
: We will soon be starting a beta test for Queen At Arms Deluxe Edition on Steam.
Update
: Queen At Arms: First Edition is OOUUUUUUUUUUUTTTTT! You can buy it for $9.99
HERE-- on itch.io!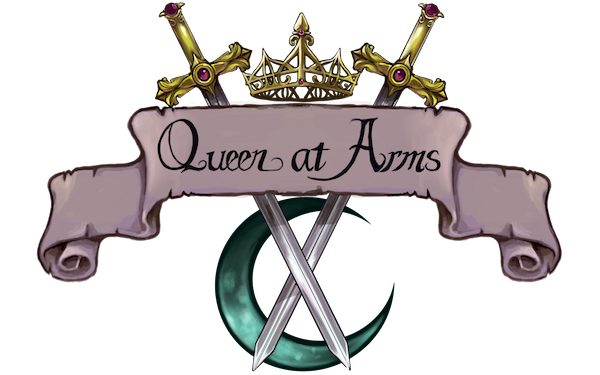 Queen At Arms
is a an adventure VN built in Ren'Py. Queen At Arms is about a young girl who joins a medieval army and has to survive a terrible civil war. In order to live, you have to make tough decisions, similar to Telltale's Walking Dead series.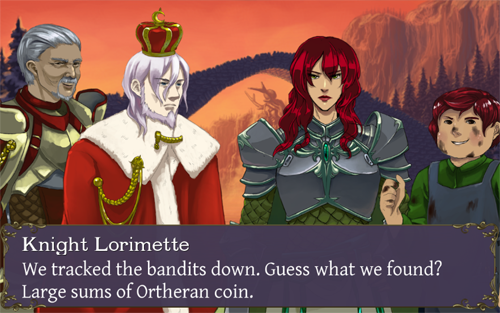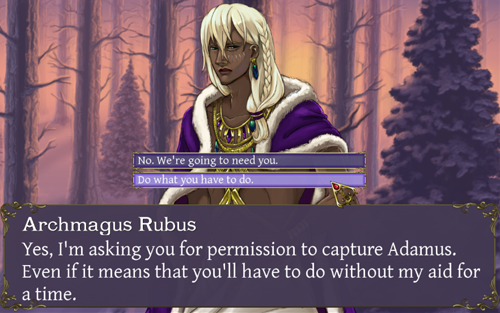 Eventually you become the army's de-facto commander, and you must manage the morale of your men and the lives of your troops in-battle.
The
datable characters are the various army officers who you employ
. For example, Rubus (the tall black man with the platinum-blond hair) is an Archmagus whose magical skills can provide clever ways to bypass obstacles in battle. Lucius the Head Cleric (to the left of Rubus, the pale man with the frosted blue hair) is an expert in medical matters and can preserve the lives of your troops with the right medicine.

From left to right, the protagonist Marcus Cordale, Spymaster Fox, Lucius the Head Cleric, Rubus the Archmagus, Prince Alastor, your brother Nick, and James the Mechanist
•
A story of political intrigue, love, and war
: Navigate a world rife with political intrigue, bloodshed, and uncertainty as a young soldier still seeking her place in the world. Form strong bonds with others to survive.
•
Every choice counts
: Player agency is everything, and you can act as you please. But be aware—each time you make a decision, it has the potential to affect everything from battle outcomes to your relationships with other characters. And you may lose a friend or two before the war is over!
•
Prepare for battle
: Before major battle sequences, the player has the opportunity to hone many different skills, including swordplay, medicine, and magic. What you take the time to learn can make all the difference in a future skirmish!
•
Relationships with others
: The player's relationships with NPCs are more than just dry statistics—each character has a story to tell and secrets to uncover. Acting in a certain way towards one person may jeopardize or strengthen your relationship with another.
•
Complex themes
: The story tackles matters of gender identity and diverse sexualities, and features the potential for relationships with characters both male and female, in a culture where standing out can at times be dangerous.[/list]
Features
• Over
ten hours
of gameplay with nearly a dozen endings
• Potential romances with
five
different characters
• Quick, action-packed combat sequences with timed decisions
• Sprawling battles with complex strategic choices
As you might expect for an Otome game, we have a predominantly female team.
Emily So, Meagan Trott
, and
Lilinn Tan
are our artists and
Serenity Frost
is our illustrious writer.