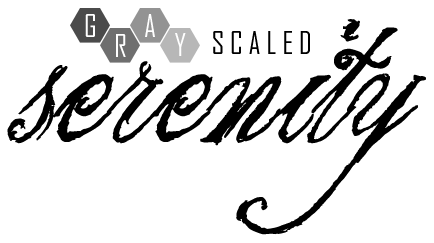 PLOT
Slice of Life, Shounen-Ai
Dylan Noir is a silent kid living in a two-bedroom apartment with his mom who has been mentally abusing Dylan ever since her divorce with her husband.
While at school Dylan's been the subject of bullies due to his slim body and possibly gender preference.
Because of these, he has become a cynical boy who hardly show any emotion.
Dylan probably has lost all reasons he could have to continue living.
Tired and hopeless, he decided to sleep. Forever.
But mysteriously, when he thought finally was over, he woke up in a place that is quiet, calm, and comforting and was greeted by a girl with. . . sparkles?
There he met other people who share similar sentiments with him.
This is a story of finding one's true self, surviving obstacles, acceptance, and opening your heart to others.
Side notes: I kinda rushed in writing this because I felt like the idea was going to disappear. ; w ;
Also, the plot may subject to change (I'm feeling unsatisfied). And yep, the progress might go on really slow as I'm prioritizing in version 2.0 of

Fetish

.

Other info in this link~ Clickie~!





CHARACTERS


I went with a simpler style compared to the ones in

Fetish

.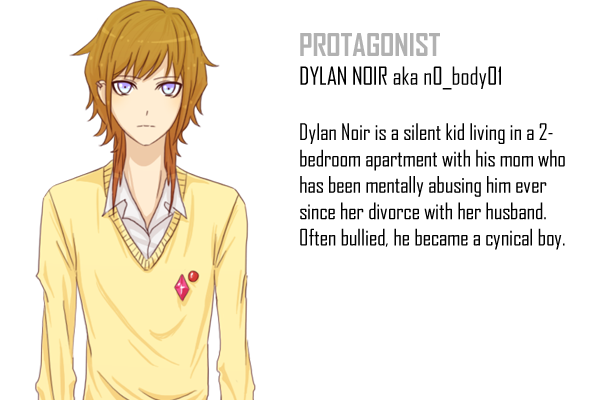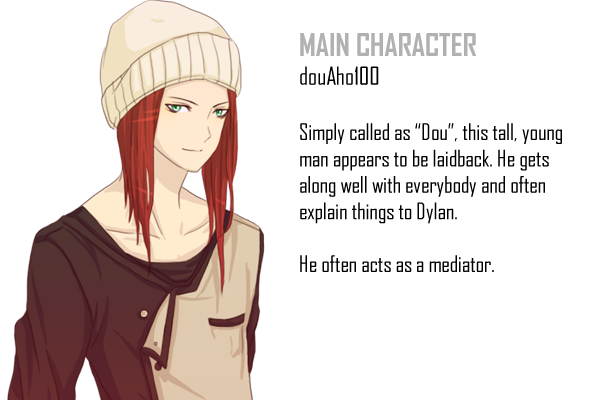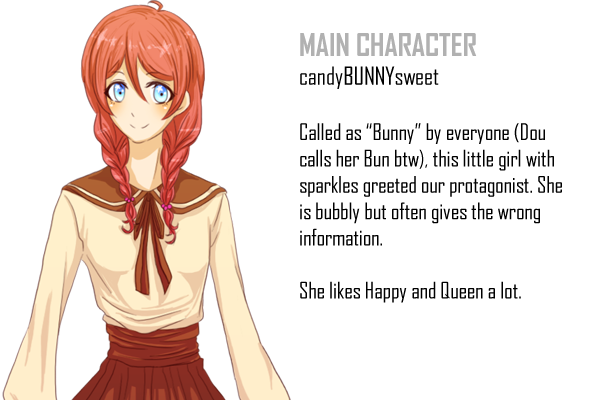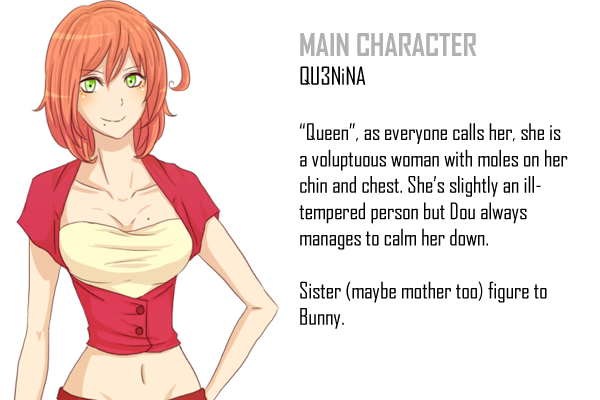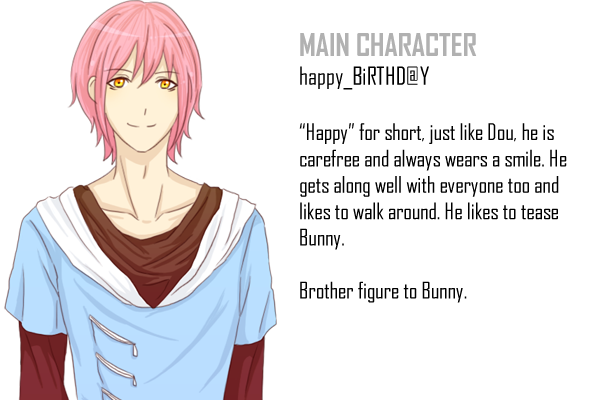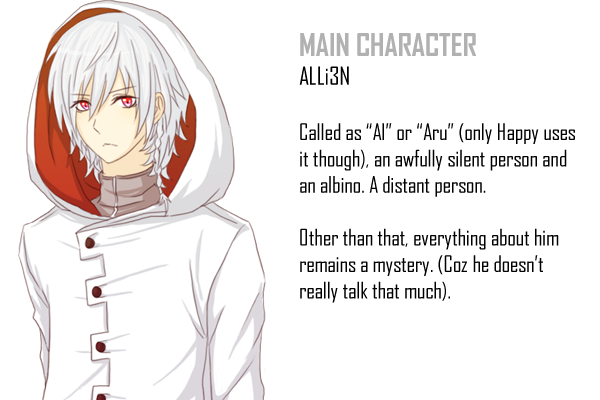 PROGRESS:



Story: 25%
Sprites: 100%
CGs: 0% (/sobs)
Backgrounds: 70%
Music: 90% - free sources
Scripting: 25%



Release:


sometime in April

Rate
PG (?)
If uncomfortable with BxB relationships, better not play this |'D



DOWNLOAD LINKS (4shared/Mediafire) OF DEMO ARE HERE
Notes: Just scroll down till you see "Grayscaled Serenity".


WIN & MAC Platforms. Please leave a feedback if you happen to play. ; w ; )


Made a new Mediafire account coz my old one won't upload anything, so yeah, but will check my old one so the files won't just disappear. Also, NO PASSWORD this time.
Sidenotes: The other downloads there require passwords. Just check the "more info here" links and be sure to read the ones that link to LSF threads.





QUESTIONS


1. Which character appeals to you the most? Why o why~~~?
2. Is mixing in BL / Boy's Love / Shounen-Ai into the story seems interesting enough? Opinions~ (because really-- ugh)
3. Common question: What do you expect from this? (Long, short, etc).
4. Is it alright for you, as a player, if there are no or almost no CGs? ; w ; ) Like, maybe 1 CG per event. . .
.
.
.
.
.
.