Updates!
Writing
Well, uh, after consulting and brainstorming with Butler (my very awesome musician and idea man), I may cut Kowen out from the main cast, hahahaha. He's a little bit difficult to pinpoint at the moment, and he feels pretty weak as a character himself. So, I might make it so that Silver Tongue becomes a secondary main character on Claire's side of the story, yay.
Which means, I'm trashing my current draft again (hghahaha), but at least I'm getting better over time, right? I've been experimenting with different methods of writing as well, so it's a pretty exciting experience. :P
Art
As always, I have more stuff to show for art than writing. You can click on the images to view in the intended resolution. Which is 1920x1080. Because I would like my VN to fit my monitors, hahaha.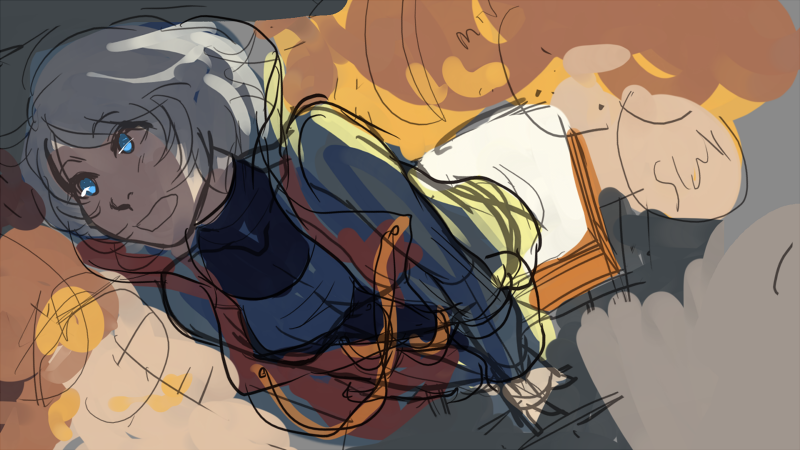 That's not smoke, by the way. It's supposed to be random objects in the background, hahaha. Composition's pretty off, so I'll fix that later!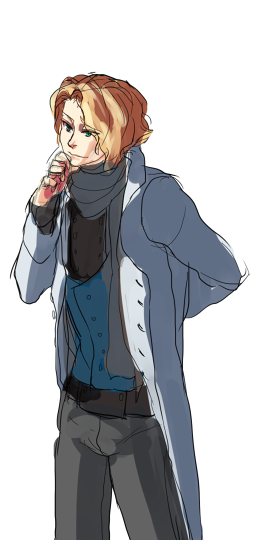 Have some current WIPs of some sprites! I've tried to restrain myself from drawing anything "final" for the past few months due to writing issues, but ehhh, might as well take a short break by drawing. :P