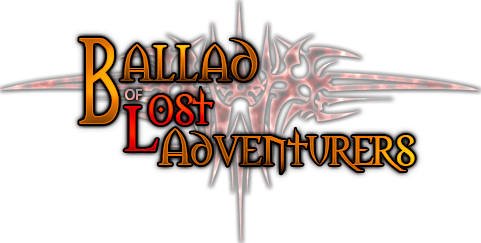 Storyline:
Noah Anderson, a former soldier working on an experimental virtual immersion system. Hannah, a young herbalist who dreamed of worlds far beyond hers. When the breakthrough Noah's research yields goes wild and throws him to a world outside his own, the binds of their spirits pulls him to a world of swords and magic. However, this world has been waiting for their chosen one to appear and Noah has the misfortune of being misidentified. Stuck in a world where the male population is rounded up to prevent the birth of the savior and keep the rest of the population under the heel of the King, Noah finds himself more popular than he would like. With the help of research team, the less-than-reputable resistance, and a young girl so similar in spirit to him, Noah fights for the chance to find his way back home.
Features:
-Immersive story following the adventures of Noah and his group
-Battle system reminiscent of the days of FF turn based combat
-Numerous routes and options that explore a diverse and exciting world
-Multiple outfits and poses for each sprites
-Diverse soundtrack with a plethora of songs
-Commercial; $15
-1366x768 resolution
Party characters:
Noah Anderson
While attempting to develop a device to create a virtual pocket universe, Noah Anderson accidentally teleports himself to a world of fantasy and magic. Being level-headed and able to see the big picture, Noah's only concern is getting himself back to his own world. Being caught in an epic adventure to find the six Sacred Elemental Crystals to seal away the evil (and power his way home), it is up to Noah to save the day, get out of the "chosen one's" manliness killing garb, and get him back to his own world.
Note: Noah doesn't stay in his "pretty" chosen one outfit forever.
Naera Hassan
(sprite still being designed/created)
Friends since childhood, when Noah acquired his grant for the experiment, Naera volunteered to back him up as an assistant. Naera is loyal to her friends to the end. Unlike Noah and Lora, Naera doesn't know much about theory and has a hard time keeping up with them. Nevertheless, her nimble hands are the ones that put their devices together. When any sort of conflict breaks out, be it epic battles or a disagreement over what is for dinner, Naera turns tail and runs. When she is finally cornered, she is very quick on the take and elegant with her words. Only her feelings for Noah give her the strength to face the dangers before them.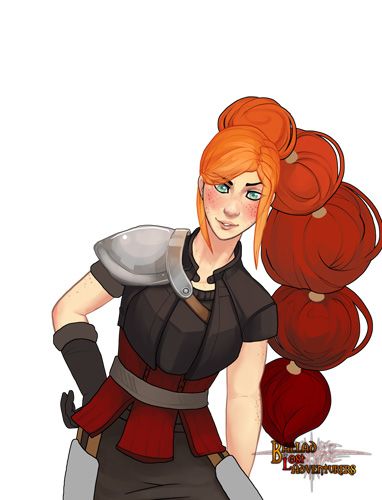 Lora Mizzel
A scientist who has competed against Noah since they first met as fellow soldiers. Unlike Naera, Lora dislikes Noah and all the pain he has brought into her life since they met. A rarely cool, calm, and collected physics graduate student, Lora keeps her eye on the prize and her motivation strong. When things aren't looking positive, she doesn't despair, but digs deep within herself to find a way through. However, she does have a sarcastic streak and a long history of alcoholism that tends to keep others at a distance. Her love of video gaming has driven a wedge between her friends, so she prefers to be alone. While she has always dreamed of living in a fantasy world and longs to explore, she knows that helping Noah and getting everyone home alive has to be her priority.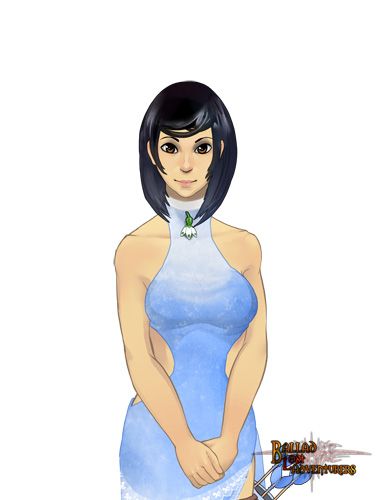 Hannah
Bio: A young peasant/herbalist who woke up one day to find a young man collapsed in her herb garden. When Noah asks for her help finding his way home, Hannah immediately accepts. Eager for the chance to see her dreams and stories come true, she commits to helping Noah. Nevertheless, as the danger around her increases tenfold, Hannah starts to question if the six Sacred Elemental Crystals and saving the world is worth her life and those of her friends.
Sylleane
A former child assassin who has served for years as the right hand of the rebel leader. Cold and uncaring, Sylleane has little sympathy for her injured party members. While she is a talented healer, she doesn't want to be wasting her time or her skills and resources on healing potions. When the battles start, Sylleane is ready to quickly and, if need be, brutally dispatch her foes. If the others die before that happens... well, they should have dodged better.
Arianna
The blind, illegitimate child of a lord, Arianna spent most of her life locked away in a castle with no friends or companions except for animals. She developed a natural affinity for magic, learning to use wind magic and her animal friends to find her way around the world. When her father was disposed of in a coup, Arianna was forced to flee and discover her place in a world she really doesn't understand. Now living as a monk, Arianna prays for the dream of her world being free again. While they are often at odds about Noah's lack of desire to save the world and Hannah's waning morale, Arianna maintains her faith that the prophecies will come true.
Status:
Story: 50,000 of an unknown amount
Sprites: 50%
BG: Just getting started
CG: Waiting on BG
Music: 90%