Prologue:
There are some people who will tell you the life of a princess is an easy one. A life of luxury, without hunger or many of the daily worries that plague most men. And perhaps they are right.

However, while a princess may live an easy life, the days of a
queen
are anything but simple. And as the future Queen of Aurelin, my hours are filled with the lessons and training I will need to rule.

At age nineteen, I underwent the secret rite that transformed me into an Aureline Monarch. Our royal family closely guards this secret, the key to immortality. Only Queens and Kings are allowed to undertake the ritual.

Immortality doesn't come without a cost, of course, but we keep that a secret, too.
Brief Description:
In the Kingdom of Aurelin, you take on the role of the queen-to-be. As an immortal undead Monarch, you cannot take the throne until you find someone to share the rule. The Queen has insisted that you make a concerted effort at courtship. Luckily, the next two weeks are the yearly courting festival of Springeve, which provides a convenient opportunity for mingling and flirting.
Can you find your King or Queen, while navigating the daily challenges of helping to rule a kingdom? You must navigate courtly gossip, trade arrangements, and help defuse a civil war in the bordering country ruled by vampire necromancers... and flirt with eligible bachelors and bachelorettes.
Additional Notes:
After doing some lurking, I've decided to post a thread with progress on my first otome game project. After trying to come up with a more clever title, I just decided to keep the self-explanatory working title "Zombie Princess".
The game has a sweet, serious tone overall. There will be complex epic-fantasy elements, such as a rich fantasy world with a unique spin on traditional monsters like zombies, ghouls, and vampires. The gameplay will include following a romance path and navigating political challenges.
Free PC Game, possible low-priced Android release
Seven love interests, 4 male and 3 female
Organic plot structure (you will not choose a love interest at the beginning, rather it will grow from your choices)
12+ endings
Sprites for NPCs as well as the love interest characters
"Long Shot" Goals:
These are things I hope to include if I can figure out the programming part of it:
Optional "Prince" route with a male protagonist
In-game Codex/Encyclopedia that allows the player to learn more history and lore
Protagonist facial expressions in inset next to dialogue box
Love Interests:
Not pictured yet (still working on art):
Ash:
Cheerful but possessing a sarcastic wit, Ash is the assistant cook in the palace kitchens. His irreverent nature causes him to treat you with refreshing honesty, lacking the deference you are used to.
Grayson:
A gargoyle soldier assigned to guard you while representatives from a rival kingdom are at the palace, as a precaution against foul play. He is well-meaning and honest almost to a fault, devoted to his duty and seeing the world only in black and white.
Loreley:
An emissary from the neighboring kingdom of Thalas, a vampire necromancer. Her kingdom and yours have not always gotten along in the past, but are in a current state of tenuous peace. She has come to Palace Aurelin to ask for assistance in putting down a rebellion in her kingdom, one that could threaten the peace between your kingdoms.
Additional Artwork and Characters: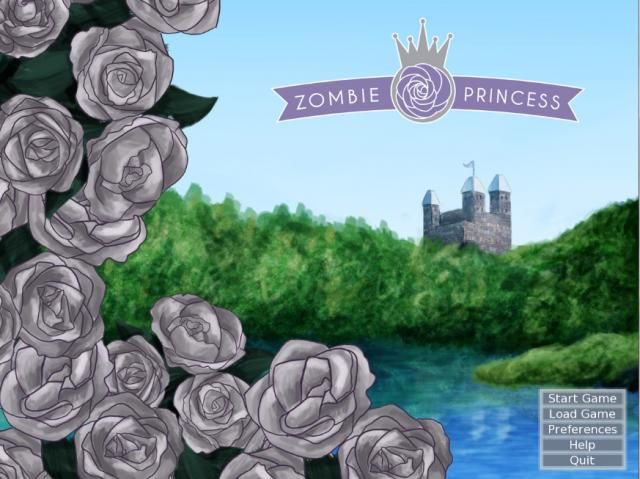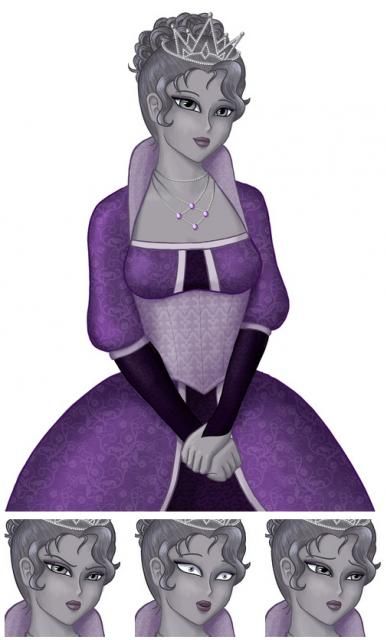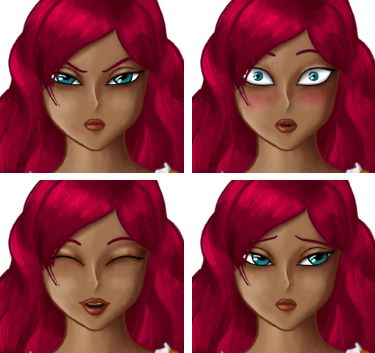 Thread Goals:
Right now, I'm mostly posting this to keep myself accountable and continue working on the project, as well as receiving general feedback.
For now, does the premise sound interesting to you?
Also, is the artwork acceptable? There are so many amazingly talented artists creating games, and I know my art isn't phenomenal, but is it good enough that you'd still be interested in playing?
UPDATES:
I intend to update this thread with weekly progress (likely on Fridays or weekends), possibly more often if I have something to post. I'll note any updates below.
For more frequent WIP updates and random rambling about the creation process, I'm posting those on my Tumblr blog with this tag:
http://fontscosplay.tumblr.com/search/zombie-princess
09-22-14:
Completed artwork for Darrow and replaced his screencap above. Added WIP sketch of Tristan under "Additional Artwork and Characters".
09-24-14:
Added completed screencap for Tristan.