Genius Insanity
A Short Visual Novel by Michaela Laws
"Always find the truth. No matter how painful or destructive it is, you must always seek out the truth."
PREMISE
Penelope Lee is a freelance detective for the Chicago Police. Multiple times, she has been the lead detective behind the force's toughest cases and solved all of them at insanely brilliant speed. However, she has a dark secret..
Penelope has Multiple Personality Disorder.
She has 3 other girls helping her in her mind; Opel, Lene, and Noel. They all sit in her mind and solve cases like a team and, even though they each can be triggered to take over Penelope's body at the most inconvenient of times, Penelope has learnt to live with that.
What Penelope wants to know is WHY they exist.
Can Penelope find the truth? Will she solve the latest murder case at the same time?
Will the truth destroy her?
CHARACTERS
Penelope Lee (CV: Michaela Laws) - A girl with extraordinary and endless smarts, but one problem: she has 3 other personalities sharing her body. She, herself, is calculating and humble. Another, Opel, is cocky and rough. The third, Noel, is shy and rather sweet. The last, Lene, is seductive and charming.
Derrick Watts (CV: Jonah Scott) - Penelope's best friend, who knows all about her personality disorder. Is actually in a relationship with Lene, despite loving all of her personalities. Supportive, but usually has to be quick to react, depending if a personality takes over randomly.
Corporal Rhonda (CV: Cayla Martin) - A hard ass head detective of the police force. She absolutely despises Penelope and wants to ban her from any 'detective' work, but doesn't do anything about it. A hard ass, obviously, but Rhonda has a couple of valid points once in a while.
Doctor Alexia Horn (CV: Camille Ruley) - A therapist specialized in Dissociative Identity Disorder, which Penelope has. She continues to try and research how to meld the personalities together, often failing. Sweet and sincere to Penelope, she is a professional doctor.
FEATURES
2 Potential Endings
Custom GUI
Original Soundtrack
Voice Over
Point-and-Click Mystery
CREATIVE TEAM
-Writer/Producer/Director/Artist - Michaela Laws
-Composer - Michael Kelly
ESTIMATED LENGTH: 3-4 Hours Of Gameplay
ESTIMATED RELEASE DATE: TBD
----------
PROGRESS
Writing - 20%
Art - 10%
Programming - 20%
Music - 80%
Voice Over - 5%
Sketches by Michaela Laws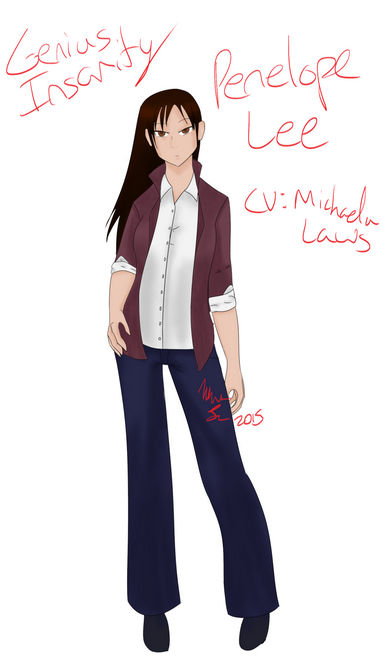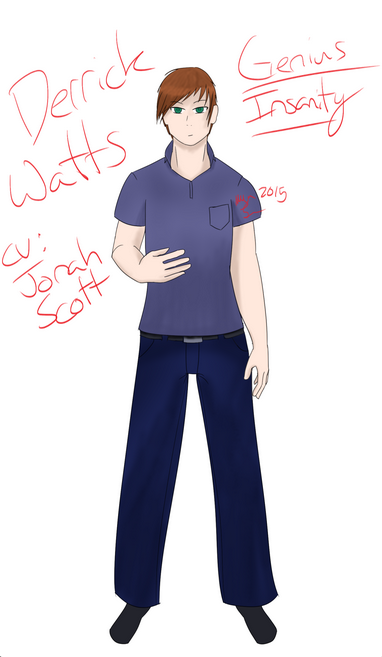 Penelope and Derrick Concepts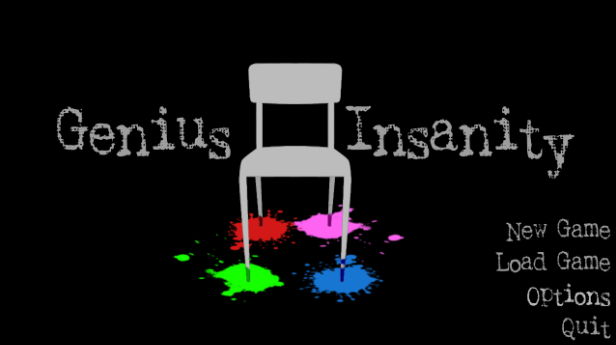 Main Menu GUI
This has not yet been rated; however, there will be references to sexual abuse, violence, and psychological trauma.
---
Note from writer-
Hey! This is a visual novel that has been in the works almost as long as Seduce Me has. However, compared to SM, this is a smaller project and will not be kickstarted! This will be completely done self-produced by myself (Michaela Laws) under my own production line of VNs. Unlike Seduce Me, this game will be much more serious and delve into something that I've really wanted to write about and research (this VN gave me the inspiration and excuse to research multiple personality disorder). I hope to make this game as accurate as possible when it comes to the reality of the disorder and I do not wish to insult anyone because of my choice to us the disorder as the main topic.
Thank you! - Michaela Laws