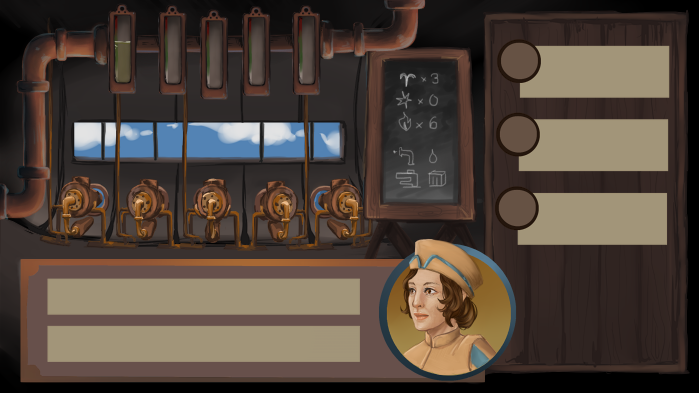 This is a wip of one of the gameplay sections!
Yesterday I teamed up with my coder Tasmir to write a game design document that describes this gameplay section.
It's gonna be pretty complicated, so I wouldn't call it "just" a minigame. It's a turn-based strategic airship battle where you have to give commands to the crew and try to damage the enemy ship as much as possible while keeping damage to the ship and the crew minimal.
There are many things the player has to keep in mind: shooting the cannons at the right time, fixing damage, getting the crew ready for boarding battle and much more.
The outcome of the battle will influence the plot. If crew members get serious injuries, it will take time for them to heal, and the injuries will show up on the sprites.
I will also add an option to skip the gameplay parts if the player so chooses, though I'm hoping the gameplay will be so much fun that most players won't skip it.