**EDIT Nov 16, 2016:


The DEMO is BACK!!!


It has been redone with new sound and some fixes!
You can download it off our site to play!!
-----
We got
Greenlight
on Steam!
WINDOWS VERSION
Coming soon!
MAC VERSION
Coming soon!
Also our Kickstarter is funded!
https://www.kickstarter.com/projects/ma ... sual-novel
-----
Hello everyone! My team and I at Altabe Studio has been working on this VN for some time!
We are scheduled to complete the game by Dec 2016!
This visual novel game is an adaption our long-standing comic series E-Depth Angel
http://comics.mayshing.com/edepth/ that acts as a standalone as well as continuation of the franchise.
Newcomers and long time fans can play this game with ease without confusion due to its flexible gameplay and clearcut storyline.
Uncover the truth of your friends who need your help! Even romance them along the way!
Summary
: Which memory is true, which is fake?
Angel must sort out the implanted memories and true memories in her friends Lien and Kolei
in order to rescue them from the grasp of their controlling father Seon who wants to turn them
into puppets to become pure weapons of mass destruction.
There will be different chapters focusing on different characters depending on
who you choose to talk to, between Lien, Kolei and Seon.
Collect evidence and prove what memories are correct! Uncover buried secrets!
Title:
E-Depth Angel: Pinocchio's Murder
Genre:
Visual Novel, Mystery, Science Fiction, Romance, Choose Your Adventure
Rating:
Everyone
Engine:
Renpy
Platform:
PC/Mac
Language:
English
Word count:
60K
Voice Acting:
Yes (minimal)
Status: Work-In-Progress
Characters:
Name: Angel Love
Species: Human/Clone
Info: The main character. Angel is a certified nurse for cyborgs and wishes the best for them,
including helping her friends Lien and Kolei with their personal issues.
Well meaning and committed, Angel won't stop until her friends are finally happy.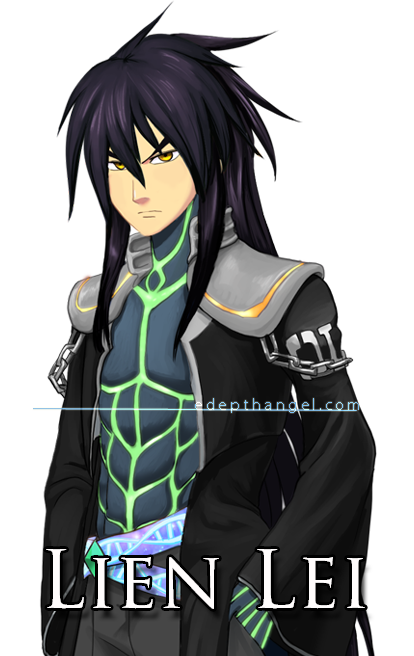 Name: Lien Lei aka "Chris"
Species: Cyborg
Romance option: Yes
Info: CEO of Seon Corp and Angel's temperamental boss with a death wish who may or may not have feelings for her...
Lien has had a grudge against family members for years which he might take to the grave.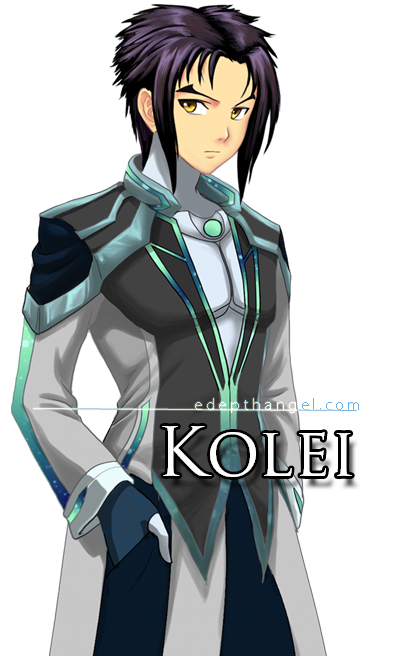 Name: Kolei aka "Darren"
Species: Cyborg/Bio-Mech
Romance option: Yes
Info: The younger brother of Lien who is quieter than his explosive brother but acts distant as there is more going on
beneath the surface than he likes to let on. His relationship with Lien is complicated due to their history and half-sibling relation.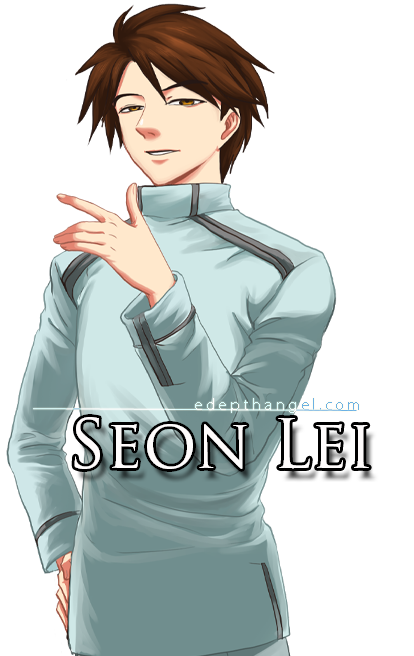 Name: Seon Lei
Species: Cyborg/"Immortal"
Romance option: At your own risk
Info: Lien Lei and Kolei's obscure father who owns a major company, Seon Corp.,
that is as big and powerful as a small country.
His reasons behind the treatment and mental manipulation of this sons are questionable...
Side Characters: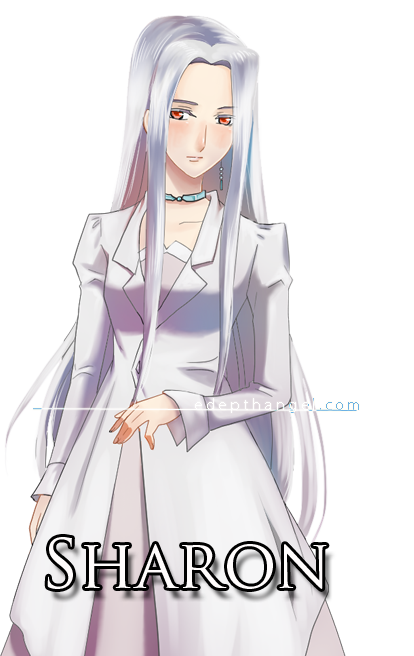 Name: Dr. Sharon
Species: Human
Info: A long time employee of Seon Corp and Angel's boss when Lien isn't around.
Usually calm and collected, she might decide to leave her job due to the insanity that ensues between the Lei family.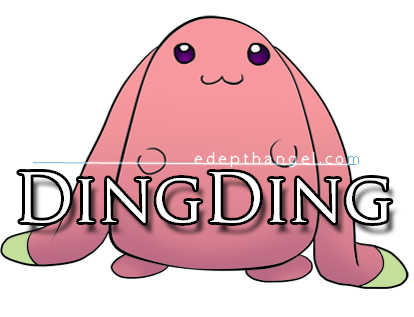 Name: DingDing
Species: Robot/Mini Android
Info: DingDing is Angel's personal robot assistant and a defacto "pet" as well friend, she's customizable in appearance.
She relays messages for Angel and helps Angel with her work.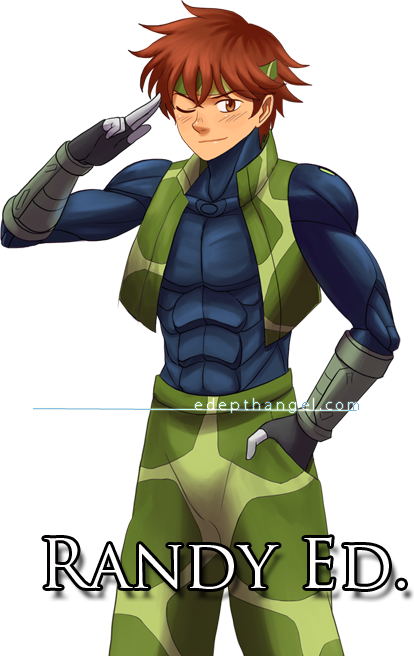 Randy - A cyborg whose human life was turned upside down thanks to Seon Corp., namely Lien Lei.
He is a steadfast friend to Angel and forced lackey of Lien. His hacking ability makes him a valuable ally.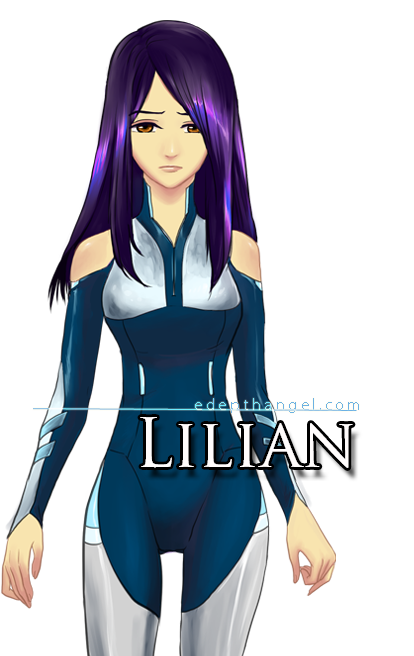 Lilian - A mysterious and beautiful woman with a striking resemblance to Lien's deceased mother due to being her clone.
What secrets does she know by being at Seon's side?
Mini Game
Dress up! (Work in progress)
*Game elements:
-Mystery aspect: investigate and collect evidence of true/false memories.
-Presenting the case not to a judge but to a character according to their beliefs and personalities,
you need to lay out the evidence in a timeline, if matched you get a good ending,
if not matched you get a bitter/sweet ending but with another evidence to keep playing.
-You can end up helping the enemy to take over the world if you choose.
-Options to pair characters up, there's romance element
-Friendship endings are available
-13 Endings
-Over 25 CGs
Regardless of the funding result, the game is scheduled to finish at the end of 2015 or early 2016.
Team Members:
Art/direction/story:
Mayshing
Production Assistant:
Elysse Breaux
,
Roxie Tran
Art assistance: Dagriz Cova, Elysse Breaux
Story editors: Elysse Breaux, Roxie Tran
Programmers: Alex Cox,
DragoonHP
Programming assistant: Elysse Breaux
Sound: Greg Lim, Dagriz Cova
VA: Rob Reilly, Brian Tubbs, Elysse Breaux
3D sets: Young Lee, Brandon Wright
Game User Interface Template Design:
Dagriz Cova
~Special thanks:
3D stock: Uncle Mugen
Sound stock: freesound.org
Example of our animation work:
https://www.youtube.com/watch?v=HTxzVJHrMBo
(Youtube code not working at the moment)
We're taking this story to the future and under de sea!
The Nurse's Room/Center
School