This game is a major overhaul of -
Our Wedding Plan
- which I made for #jamforgaymarriage.
My Wedding Story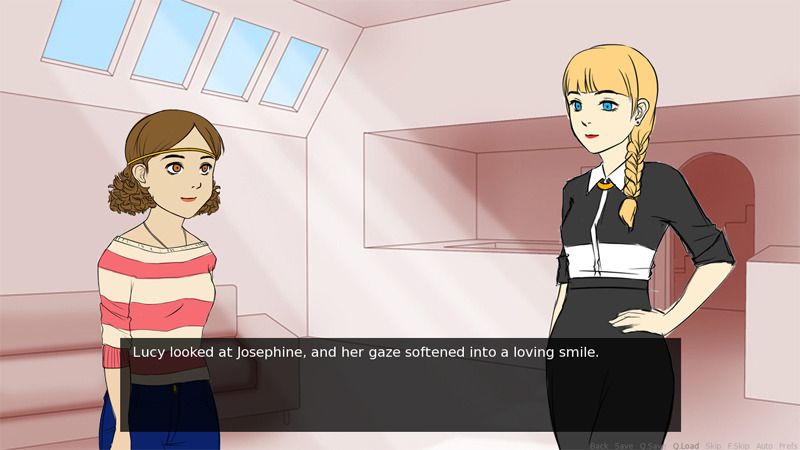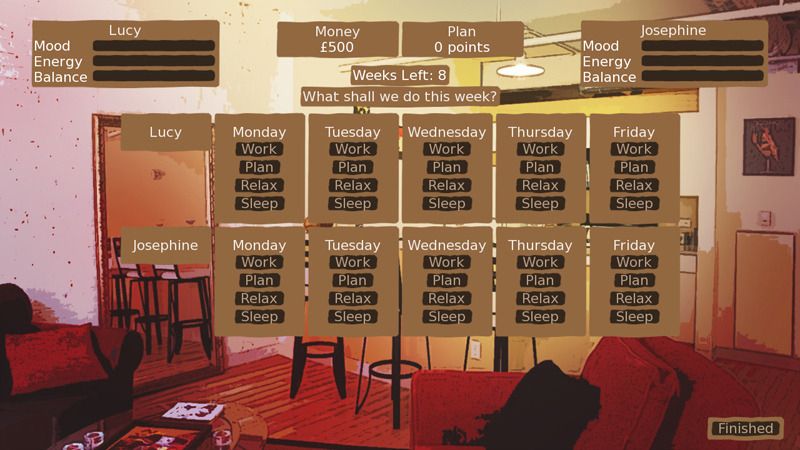 ---
Lucy and Josephine have been together for years. When a new law comes in, they're forced to plan their wedding in just 8 weeks!
To make matters worse, not every friend and family member is happy with the arrangement.
Will they be able to secure their future and reach a happy conclusion?
Existing Features:
- Decide what they do each day of the week: work, plan, relax, or sleep
- Decide the details of the wedding: rings, dresses, venue, and more
- Manage mood, energy, and bond in this lovely couple's life
- Work towards a happy ending, try to avoid the bad ones
New Features:
- Choose between two art styles: original and anime (DONE)
- 10,000 words of story (DONE)
- Full range of expressions (50%)
- Rewriting the story to give it more interest, more plot, more drama! (1%)
- New shiny UI by Sasquatchii (5%)
- New character art by Chocorutt (10%)
- New backgrounds (5%)
- Music and sound effects (0%)
- Improved wedding planning features (DONE)
- Improved game balance (80%)
- Plenty of bug fixes (99.9%)
Recruitment
The team consists of me, Sasquatchii, and Chocorutt at the moment.
Currently looking for a background artist and a composer:
http://lemmasoft.renai.us/forums/viewto ... 59&t=33056
Questions:
1. Do you prefer the original or the anime character art?
2. Do you dislike the current backgrounds? Why/why not? (Please be honest, I would really appreciate it.)
3. Did you play My Wedding Plan? Is there anything you'd like to see in My Wedding Story?
4. What's more important to you, gameplay, story, or art? Why?
5. What attracted you to this topic?
6. Would you like to be a tester?