You play as
Marie Lévesque
, a 2nd-year student at the prestigious
Institut de Sorcellerie
.
Since the beginning of civilization, this institute was built as one of many other guardian towers, meant to both train and employ defenders.
At first, Marie found her experience there to be rather easy-going. However, something ominous appears over the horizon. A female student goes missing, and then is found dead... and subsequently, others fall to the same horrifying fate.
What exactly is going on here?
>> Click here to view the demo thread <<
I'm also bad at writing summaries, so early apologies. :-(
2 Love Interests
6 Unique Endings
Crafting (Potion Brewin' and Cookin')
Battling
Scheduling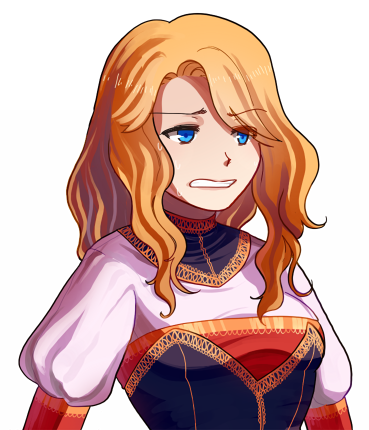 Concept Art
Marie Lévesque
The only daughter from a family of magi. She felt confined in her small village, so she jumped at the chance to explore past her world.
Spunky and extremely curious. She's a little bit too nosy at times.
An alchemist.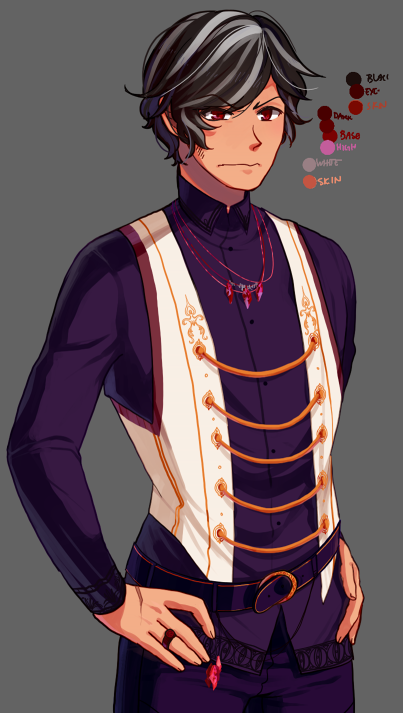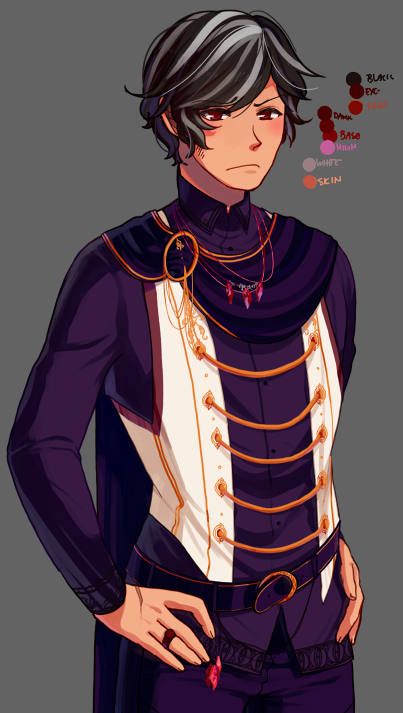 Concept Art
Antoine leBlanc
An orphan who was abandoned by his mother a few days after his birth. He was taken care of by the institute's late headmaster.
Very outgoing and easygoing. He's quite the slacker.
A healer.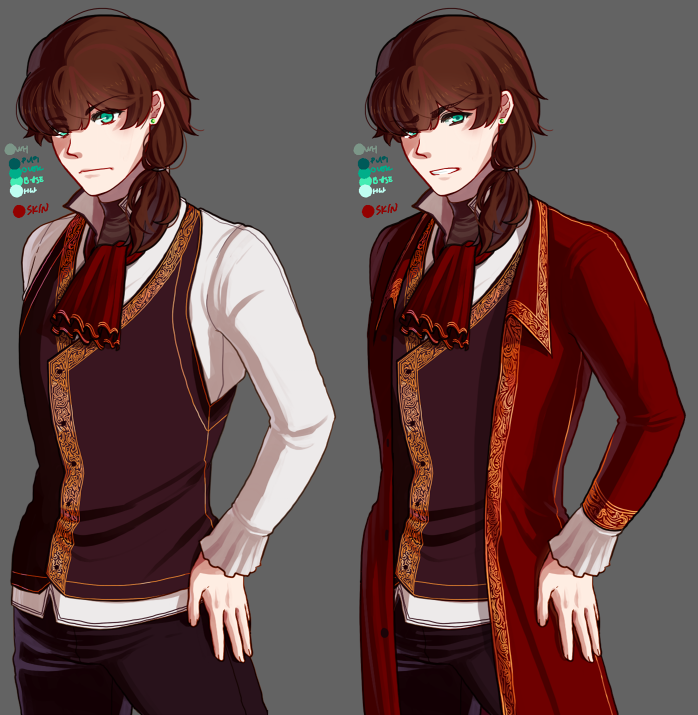 Concept Art
Corentin Chevalier
The only son and successor to his family name. As expected, he was trained to hold up the honor to his name--absolute perfection in his magic studies.
Rather anti-social and prideful. He's extremely hardworking and intelligent.
A summoner.
Planning:
99%
1st Draft:
10%
Final Draft:
N/A
Backgrounds:
20%
Characters:
25%
CGs:
0%
Items:
?? it's a mystery
BGMs:
pretty far
Fanfaronade by Doctor Jekyll
Les Mille Contes by Ziassan
Scheduling System:
95%
Crafting System:
99%
Inventory System:
90%
Fighting System:
25%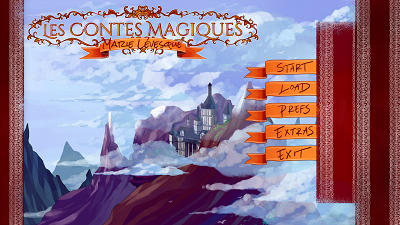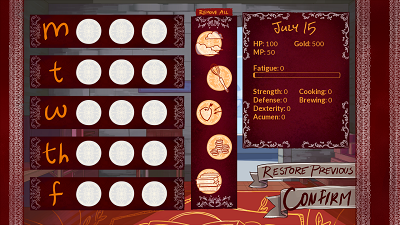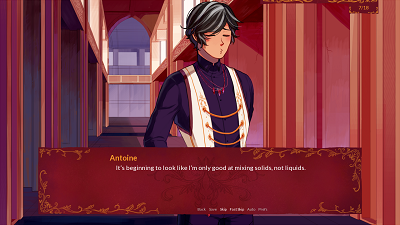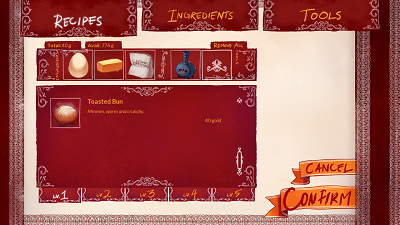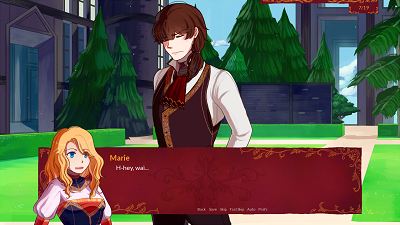 Artist, Writer, Programmer:
chocojax
Musicians:
Doctor Jekyll, Ziassan
Editor:
Lunch
Updates can be found in the following links:
website
/
twitter
/
tumblr