Synopsis:
Alex Bishop is a starry-eyed law student, keeping his nose buried in the books while dreaming of a high-profile future. Unlike everyone else, he just doesn't have the time to waste playing around in Virtuality, the virtual world that everyone, especially his girlfriend Alyssa, is crazy about. And more importantly, he just doesn't see why he should care when there's plenty to see and do in the real world. But after being nudged into making an account and a close encounter with one of the stars of Virtuality's fighting arenas, Silver Phoenix, Alex may find that there is a whole lot more "reality" to Virtuality than he thought.
Screenshots: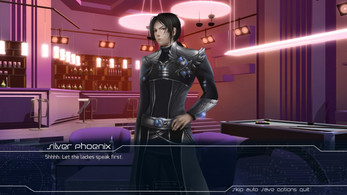 GUI: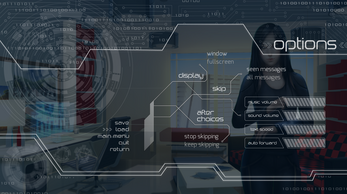 Characters: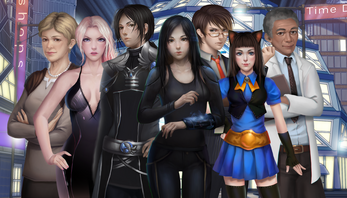 Team:
Director Katta
Writer Tanya Rodgers
Artist FeliceMelancholie
CG artist Rena Illusion
Background artist Badriel
Gui art and programming Anne
Music Creative Commons
Itch.io page with downloads
Game development blog
Questions:
1) Did you like the demo? Would you be interested in playing the whole game? If yes, considering it's BxG/B I'm curious what gender you are (of course you're free not to answer)
2) Who would you like to date? (unfortunately not all characters are present in the demo, but you can see everyone on the pic here)
3) Would you like to get back with Alyssa?
4) What do you think about music? Is the library track too boring/repetitive or good?
5) Should I add more sound effects?
6) Any bugs/typos? *I hope noone will notice them*