Genre: Story
Platform: Windows/Linux/Macintosh
Game Engine: Ren'py
Demo Release Date: 22nd December (2015)
Ages: 15+

The game/project is an "original work" based on an old concept I worked on, remastered and everything has been changed. The game is still currently being made & and has been in production since July (2015) the full game will probably be finished in (2016) As this will be a game in which I will put a lot of time and effort into making, and the post including the Demo was added for opinions. The game itself was written backwards, so the ending was written before the beginning and middle of the story. I thought it was best to work hard to developing the demo, before moving onwards.
Story:
The story follows the life of a shy but sweet lowly castle maid, who has been promoted to serve under the Prince of Azaliea.
Little does she know that something sinister is afoot. Meanwhile the little Prince is going through severe heart-ache
following the death of his beloved ones, can Mira Safron unlock the key to his heart?
Characters:

Mira Safron
Age: 17
Sex: Female
Accent: American

Mira is a maid who has recently been promoted to work under the prince.
She is a hard worker but is kind of a shy but can be quite independent and confident.
Prince Pancake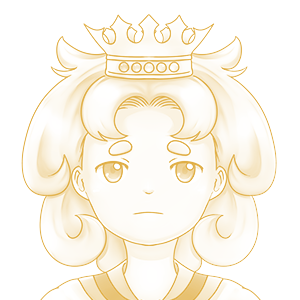 Age: 8
Sex: Male
Accent: British

Prince Pancake or Pan for short also just known as Prince. He is the prince of Azaliea Castle.
This cheeky little chappy, is a snooty little brat, a character who acts as if he is an adult.
A character who likes to take charge, all of his family are deceased, since the death of his loyal companion the prince
feels as if he is no longer a part of the system, but he keeps his feelings deep within.

Soldiers
Age: N/A
Sex: Male
Accent: American

The soldiers protect the castle and ensure everything is well protected, they all wear the same matching Azaliea brand Armor.
Game Screenshot:
Personal Opinion/Visual Novel Information:

The game is very girly as most of the main characters are female, the game is more or less a game for the girls, so guys, you've been warned in advance.The game was originally going to be all secret, like all of the characters were hidden, etc and ported on another gaming engine, but I later decided it was best to stick with Ren'py, as it is a simple software. The Windows release is basically the main game source, and was most easy to use. I have learnt how to edit Icon's and hide files within the game something I could never do before. Pancake Surprise! is a Visual Novel which has took quite a while to ensure everything was up to scratch, including the character designs, story and backgrounds, the story itself is set in a fantasy world for Windows which follows the story of a shy, lowly maid who spends her life working in a castle. One day her life is flipped up side down. The game follows a basic story-like game play. The game will have HQ sprites & backgrounds and will also be on Linux and Macintosh. The non-commercial game has been and will be funded by me, myself and I, for all the art, and backgrounds, etc, VA, what-ever was needed for the project, as this is something I am passionate about working on. Also a big thank you and or shout-out to Rina Mizura Adachi, who has also been a massive part of the character creation, who has also been helping the project since July and will continue to be a part until the full game release and or her role is complete.
Disclaimer:
It is also story based, and just to point out is nothing like The Romance of Betty Boop, for one it is not first view and has nothing to do with dating it has nothing in comparison, as that was made years ago, you live and learn. I have played enough Visual Novel's by now to fully understand the concept of creating one and am always messing around with software, Ren'py is my number one, I love it! Everything has been upgraded, including character designs and story. All characters appearing in this work are fictitious. Any resemblance to real persons, living or dead, is purely coincidental.
Total Time Taken to Complete Demo:
7 Months

Voice-Over:
There is partial voice-over for the start which can be seen in the demo, middle and ending of the game. Most of the full game will
be script based, there will be no voice sound effects, when the characters appear as that is a waste of time.
Credits:
B.M (Artist/Writer/Character Design)
Rina Mizura Adachi as Prince Pancake/Mira/Other (VA)
Ellinx (Artist/Character Design)
Dave Soltura as Soldier (VA)
Music/MIDI/Mp3 - Music might be changed for full-game, depending (Non-Commercial/Tweaked/Edited)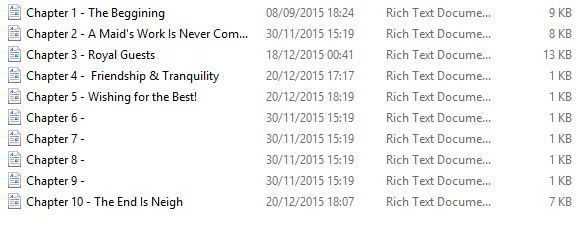 Progress:
6-10 Chapters - Currently proof reading and writing the story, which I might add takes...forever.
-----
Background Art - 50%
Soundtrack - Complete
Sprite Art - 50% (More characters to come soon)
Errors/Problems:
There might be a problem with the Macintosh release, when Ren'py distributed the game an unknown error occurred? Although
I use Window's so am unable to see the problem, as I am unable to load the finished game on it. So if anyone is to test the game out on that platform be wary.
Website Links:
Website 1:
http://pancake-surprise.yolasite.com/
Website 2:
http://pancakesurprisedemo.zohosites.com/