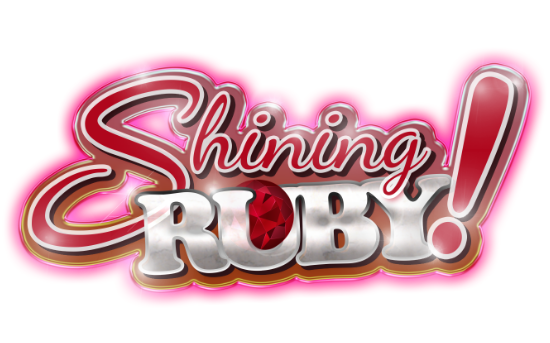 Shining Ruby is a free Magical Girl Visual Novel with a twist. It features a wide variety of gameplay elements, including five gettable characters, multiple unique endings, with heavily choice influenced paths, minigames, point raising meters, and unique variations depending on your playthrough.

The story is planned to be organized in episodic segments, with certain events and goals as the main focus for each arch. The story will combine typical visual novel playthrough with point based map movement in order to get to new locations. It will most likely be recommended for 14+ audiences. Although it will have no explicit content, mild language and gutter-brained innuendos may be present.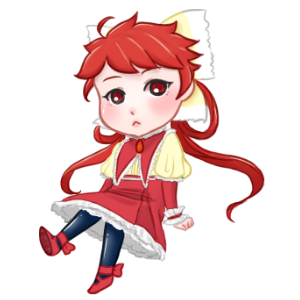 17-year-old Sugihara Mitsuki likes to think he's not different than any other schoolboy. He had exams to study for, assignments to do, bullies to deal with, and pain-in-the-ass teachers to give the slip. It would all be very good and well if not for that one awful… little incident 4 years ago.

After accidentally inheriting the powers of Shining Ruby in place of his younger sister, Mitsuki has found himself burdened with the responsibility of being the local magical girl. It's not an easy job, fighting in a skirt despite still being male, but somehow Mitsuki has managed to not let battling villainous punks get in the way of his school life… until now.

When Shining Ruby's arch-nemesis, Dark Starling, unexpectedly discovered Mitsuki's true identity, instead of immediately using it to his advantage, he proposes a challenge; if Shining Ruby can discover his identity in return within the period of three months, he will withhold Mitsuki's greatest secret. Together with the aid of his trusty(?) handler, troublemaker sister, and overly-helpful best friend, he must work to discover the identity of the enemy before time runs out.
Figure out Dark Starlings identity by collecting clues and getting to know the suspects. A subgoal of the game is to befriend or even become more with the other characters. Mitsuki doesn't necessarily need to be in a relationship to get a good ending, since the main goal is to discover the identity, but it can affect the endings.
________________________________________________________________________________
Sugihara
Mitsuki:
"You're expecting me to carry around this flashy piece of junk in my pocket all day?"
The protagonist. Sharp-tongued and dour, his troublesome personality tends to drive away most people. As a result, he can only count his friends in one hand. Despite his shortcomings, he goes out of his way to become as close to a normal teenage boy as possible.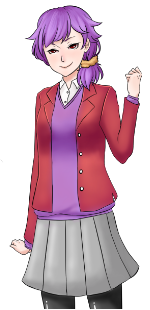 "I wanted to see my brother get totally trashed!"
Mitsuki's younger sister and a first year. She's a troublemaker at heart and shows villainous tendencies despite her strong heroic lineage. Though her penchant for mischief often spells trouble for Mitsuki, Tatsuki herself very rarely gets caught causing mayhem.
Pucchin:
"Everyone knows that you have to be rich to be a super-villain."
Mitsuki's mentor and handler rabbit. He's been the handler for the Shining Ruby lineage for generations. He's trusty and dependable, or so he says. In truth, he's getting senile due to age and has a very eccentric view of the world.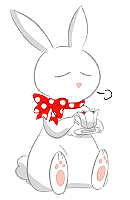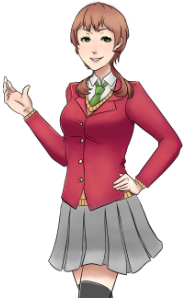 "What's up babu, did your awful bunny bite you again?"
Mitsuki's best friend since childhood and a third year. She's a pretty popular girl with lots of friends, the exact opposite of Mitsuki. Having known the Sugiharas for ages, she's the only one who knows Mitsuki's secret. She's supportive and dependable towards both Mitsuki and Tatsuki.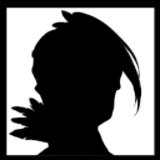 Dark Starling:
""Huahaha! Is that the brightest you can shine?" "
Just as Shining Ruby has been in the heroing business for generations, the Dark Starling has been a villain for generations, and this generation's Dark Starling is no different. True to his lineage, Dark Starling is Mitsuki's number one nemesis.
________________________________________________________________________________
A popular guy in Mitsuki's class. His big-headed and showy personality is reminiscent of Dark Starling. However, due to his natural charm and good looks, any tendency to create trouble is often overlooked and he is rarely seen without his group of friends.
A third year and captain of the boxing team. His athletic and fit physique is the most similar to Dark Starling's build. He is known to be a reliable upperclassman and a decent boxer, but he seems to be hiding a shocking secret that propels him to the top of the suspects list.
Not much is known about him other than that he is a second year and in Mitsuki's class. The most mysterious of the four suspects, Mitsuki will have to work hard to unravel his identity alongside Dark Starling's challenge.
Mitsuki's least favorite person and a member of the student council. He's sweet, kind, and an upstanding student to everyone but Mitsuki. He has a darker, meaner side that he shows only to Mitsuki, and this animosity is a cause for suspicion on Chiaki's part.
________________________________________________________________________________
Mr. Sensei:
"Stop looking as if you are going to cry again, Sugihara."
A large, eccentric, muscular man who teaches Norwegian to Mitsuki. He's infamous among students and teachers alike as being hard to please and harsh with his punishments. No one knows exactly why there's suddenly a compulsory Norwegian class in the curriculum and why there's a Norwegian man in a Japanese school, but no one is brave enough to question Mr. Sensei's authority.
Various Sub-Villains:
Just because Dark Starling is causing a stir, doesn't mean the other villains are going to suddenly go on a hiatus. Shining Ruby still has to deal with the common rabble in order to keep evil at bay. And who knows, maybe these sub-villains have something even more sinister behind them?
________________________________________________________________________________
Script: 31,000+/???? words
BGs:
Lineart: 11
Complete: 1
/??
Sprites:
Rough: 16/20
Complete: 3/20
CGs:
Rough: 2/???
Complete: 0/???
GUI: Not yet implemented
Programming: Not yet done
-What do you think of the plot so far?

-Which character appeals to you the most? Why?

-Would you be interested in playing the game?

-Are you able to predict who Dark Starling is? If yes, why and who?

-Any other comments or critique are welcome!
Logo by AtomicInvasion
Story idea/director by lilliesandcoffee
Script and Backgrounds by csky
Sprites, CGs and programming by lilliesandcoffee
ATTENTION! We are currently looking for a GUI artist. The details are in our recruitment thread here. If anyone is interested, please send a PM to both me and csky. Thanks!