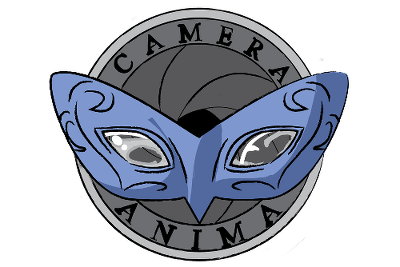 SUMMARY
"One, two, the bell tolls late
"Three, four, don't forget your Face
"Five, six, don't stay out late
"Seven, eight, don't meet his face
"Nine, ten, never wake again"
Camera Anima is a point-and-click visual novel game about twin sisters, a series of serial killings stretching across decades, and an automaton who takes the souls of those who meet its face.
On the Floating Isles of Awyr, citizens live in a society where their livelihoods and social status are defined by the masks or "Faces" they wear. Though attitudes are slowly changing towards the Face-system, there are rumors that those who wander the streets at night without a Face become prey to the Artisan, doomed to turn up as a stylistically arranged corpse.
You take control of Essie Flaversham, whose twin sister is taken by the Artisan. Pursue the Artisan, unravel the history behind them, and recover your loved one before it's too late.
KEY FEATURES
Exploration Wheel: Using the exploration wheel, players will be able to interact with objects to Look, Interact, Use Item, and Move.
Interactive Environments: Explore and solve a number of levels, combining problem solving with a rich narrative.
Timed Events: As events occurs, determine whether it is better to wait or act.
45K+ Words: Hours of gameplay, including optional texts, secrets, and bad endings.
LATEST RELEASE
SCREENSHOTS
EXTRAS
Icon Pack (800x800 and easily resizeable!)
TEAM
Sleepy/Domini Gee - Writing/Programming
Dusk/Erin Onufrichuk - General and Concept Art
BENI.MARU/Ben Hung - Music
George Aguirre-Character and Background Art
Special thanks to
csettdesigns
for the logo, Laila Aslund for cover art, and
KotoriWorks
for trailer.
FOLLOW @
Mailing List:
http://eepurl.com/coHGRX
itch.io:
https://expressomutt.itch.io/camera-anima
Dev blog:
https://camera-anima.tumblr.com
Twitter:
https://twitter.com/EXPressoMutt
FB:
https://twitter.com/EXPressoMutt
FEEDBACK
What about the project sticks out at a glance? Both positive and negative?
What sort of updates do you want to see more of?
Favorite sorts of gameplay puzzles and tricks?
Best/preferred social media?