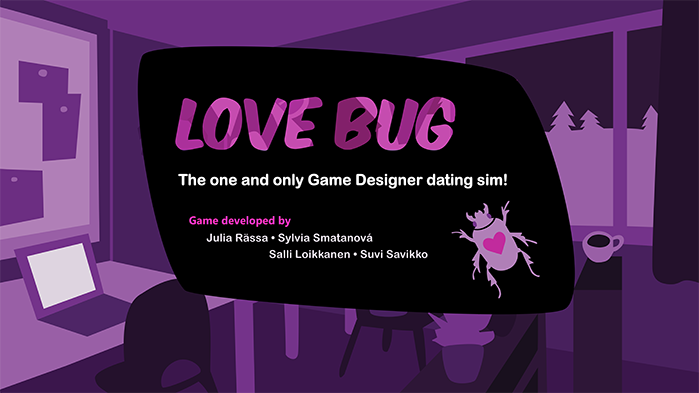 Wishlist now on Steam!
Love Bug
is a Dating Sim Parody about game developers. You play as a young game designer who gets dragged into a 3-day game jam. Will you survive on coffee only? Will you finish your game? Find love? Or even.... become the legendary Jack of All Trades?!

Tumblr - Twitter - Facebook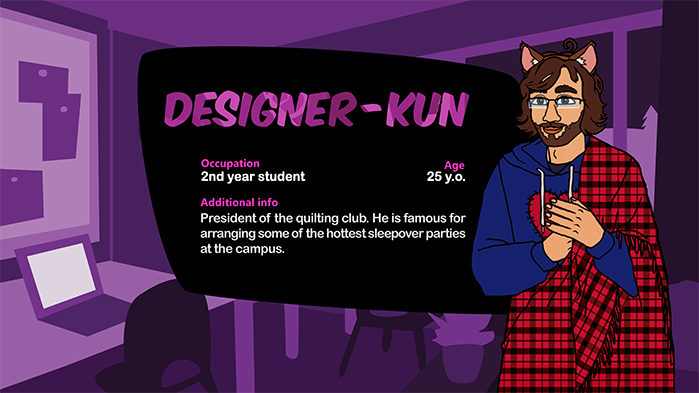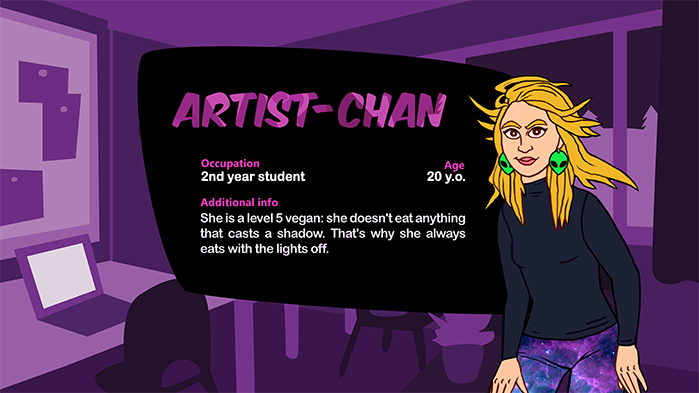 Features:
No gender assigned to protagonist - you get to decide
Commercial (est. price 5USD)
Pokemon-style battles against bugs
3 or more love interests
6 or more unique characters
Progress:
Designer-kun route 100%
Artist-chan route 100%
Coder-senpai route 100%
Main route 100%
Extra routes 10%
Art 95 %
UI 50%
Bug Battle coding 95%
Script coding 50%
Music and sounds 80%

Any and all comments and questions are very welcome!